The Premier League champions were out in force as the club's biggest names took part in a star-studded event, which raised over £200,000 for the children's charity
Manchester United
stars swapped their red shirts for black ties as they joined celebrity guests for the club's annual Unicef gala dinner, to raise money for the children's charity.
The star-studded affair was attended by the entire first-team squad and their partners as well as the coaching staff and manager David Moyes.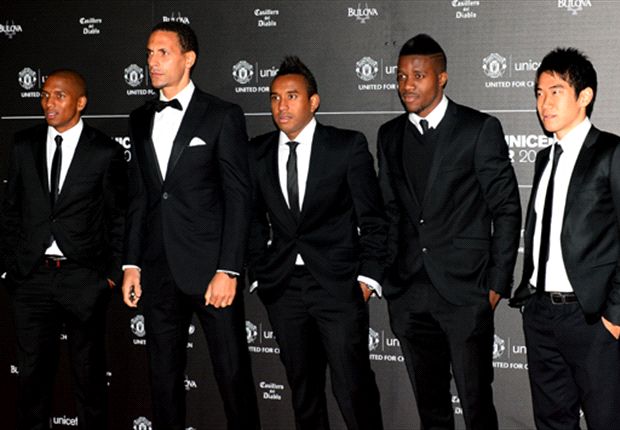 Men in black | Rio Ferdinand & Co. pose for the cameras (Getty)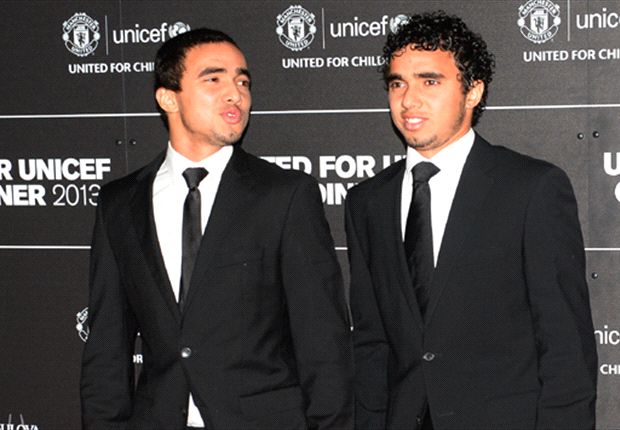 Spot the difference | Da Silva twins Rafael and Fabio join in the fun (Getty)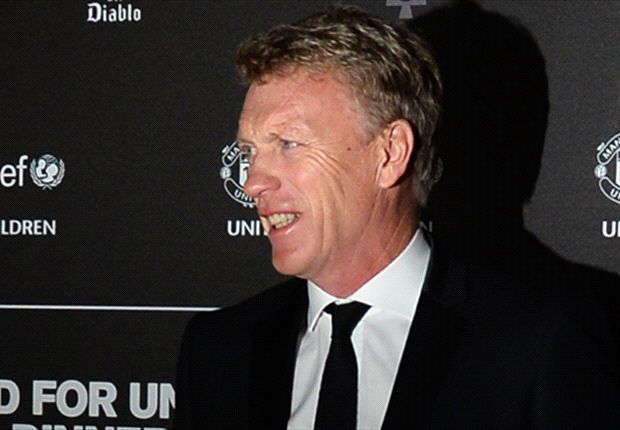 The main man | David Moyes enjoying his first gala dinner as United boss (Getty)
A successful night for the club saw the Red Devils manage to raise over £200,000 for Unicef, smashing last year's total of £166,000, and manager Moyes hailed the event as a great success.
"The crisis in the Philippines this month puts into perspective Unicef's vital work with children throughout the world," the Scot told the club's official website.
"It's been a tremendous evening for myself, the players and the many guests who have come to Old Trafford tonight and it makes it all the more special knowing that the money raised will go towards our target of £1 million for United for Unicef."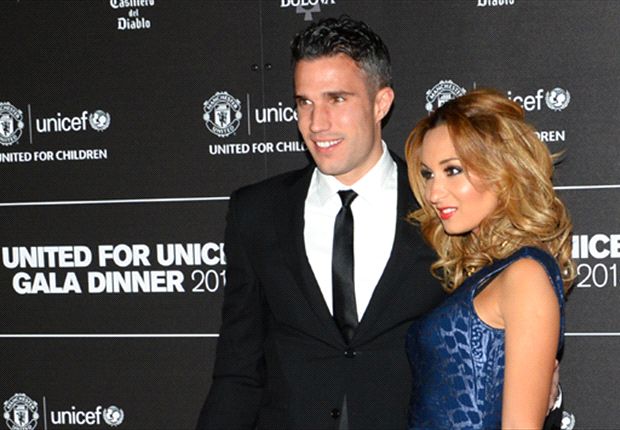 Van the man | Van Persie and wife Bouchra are all smiles (Getty)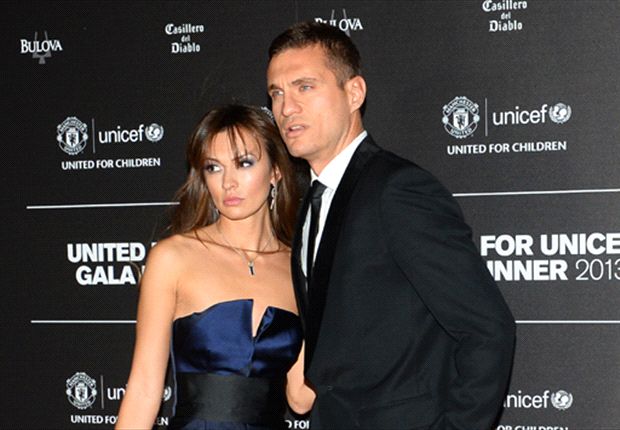 Dazed and confused | Nemanja Vidic, who left the field concussed last time out, and wife Ana (Getty)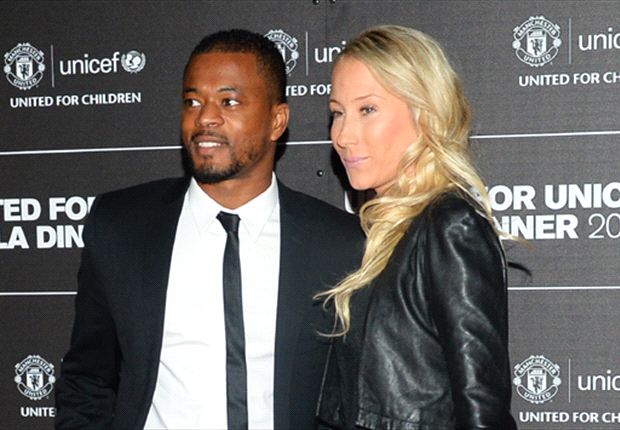 Happy to help | Patrice Evra and wife Sanda (Getty)


Defender Patrice Evra also paid tribute to Unicef, a charity close to his heart, and highlighted the importance of their work around the world.
"I always look forward to the Unicef dinner and appreciate that we keep doing this event every year," he said.
"It's important to understand this is not just a normal dinner; it is for the children and the many people that Unicef helps around the world.
"For me, as a father, I know how important it is to see my children eating food and having a bed to sleep in; when I think of other children who don't have these things I feel really sad and that's why, when I get the chance to help other people, I will do it straight away."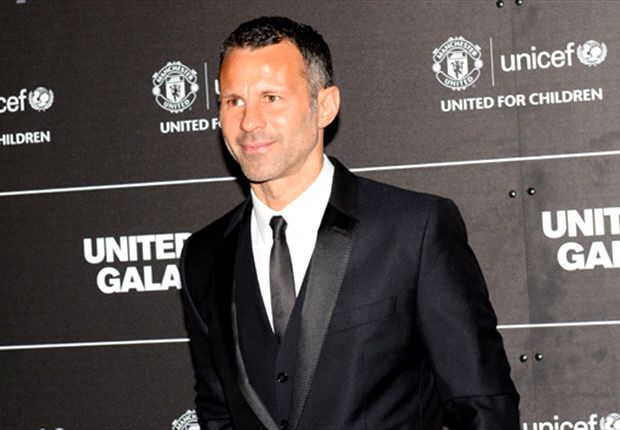 Suited and booted | Ryan Giggs joins in the fun (Getty)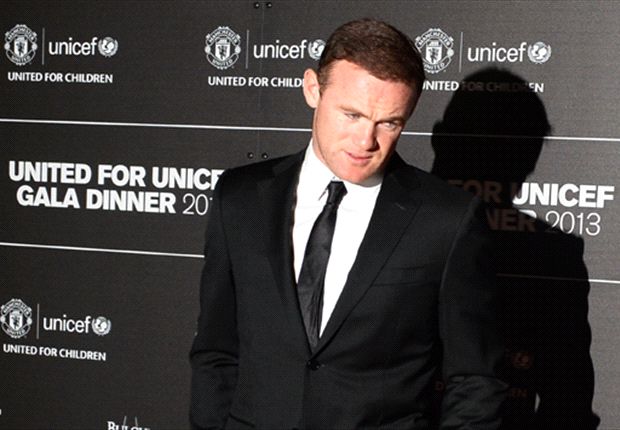 Wayne's world | Rooney shies away from the cameras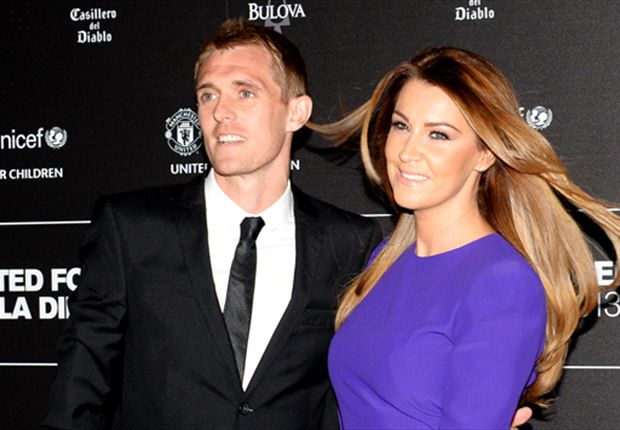 Fletch lives | Forgotten man Darren Fletcher and wife Hayley (Getty)