By
Wayne Veysey
| Chief Correspondent

RECORD-BREAKING BALE IS WORTH EVERY PENNY
As befitting a player who attracted a world-record £86 million transfer fee this summer, few discussions about the merits of Gareth Bale take place without narrowing the subject down to pounds and euros.
The conclusion of many regular Premier League observers, even those who have been in possession of White Hart Lane season tickets, is that the match-winning player-of-the-year is not fit to park his luxury motor on the same stretch of gravel as Cristiano Ronaldo.
CHAMPIONS LEAGUE PREDICTIONS

WINNERS: BARCELONA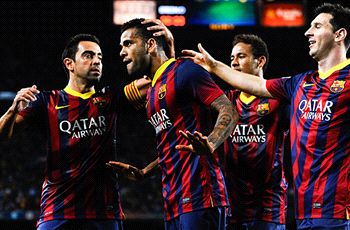 STAR OF THE TOURNAMENT: LIONEL MESSI
TEAM TO WATCH: NAPOLI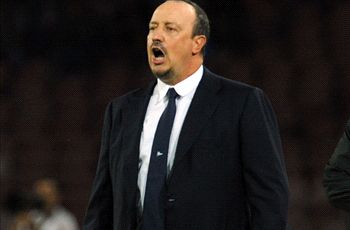 The Serie A runners-up last season have lost their talismanic striker, Edinson Cavani, but have spent his massive fee wisely on a handful of proven newcomers and have acquired, in Rafael Benitez, a manager with an outstanding Champions League record.
PLAYER TO WATCH: HENRIKH MKHITARYAN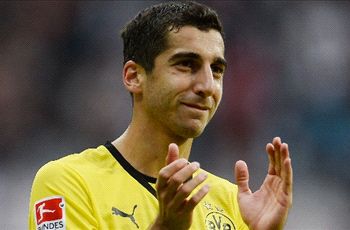 The dazzling Armenian No.10 and Jurgen Klopp's dynamic Borussia Dortmund team appear a perfect fit. He started his Bundesliga career in style with a match-winning double against Frankfurt and has the passing range and creative quality to ensure that Mario Gotze is barely missed.
Yet Real Madrid busted the transfer record for the fifth time this century to land Bale and Manchester United were willing to go to even more extraordinary lengths to add him to their attack.
Spurs let it be known that a second club had bid for Bale without revealing the identity of the suitor, a strategy dismissed by cynics as a blatant attempt to extract more money from the Spanish club as negotiations intensified.
This was not a red herring. The club was United. The bid for Bale was, astonishingly, £125m.
United's interest was dismissed by the 24-year-old because, by that stage, his heart was set on the Santiago Bernabeu. Even had Bale wanted to reject Real's famous white kit in favour of the red United jersey, Spurs were adamant that they would not offload another prize asset to United following the bitter transfers of Dimitar Berbatov and Michael Carrick. "We would not have sold Bale to United even if they had bid £200m," said a senior source.
These sums appear utterly absurd. What were United doing making such an outlandish offer? What on earth were Tottenham doing flatly rejecting it?
The Bale offers from the world's two mightiest clubs might be seen as the ultimate financial virility contest in a summer of such flagrant excess that spending in the English window alone amounted to more than £630m.
But this, don't forget, is an era of unmatched Premier League prosperity. Money is sloshing around at the top of the game like never before on the back of the new £5.2bn global and domestic TV rights deal.
Commercially, United are the envy of their domestic peers - and most of Europe, too. Barely a week goes by without the club announcing a new multi-million sponsorship tie-up, while greater riches are guaranteed in future years when the £45m-a-year Chevrolet shirt sponsorship deal, that properly kicks in from 2014/15, is accompanied by a new kit supplier deal.
Even taking into account Real's agenda-grabbing 'galactico' policy, partly fuelled by the ego of Florentino Perez, the Spanish giants paid £6m more for Bale than they did for Ronaldo four years previously simply because they balanced the costs against the Welshman's proven game-changing ability, experience and potential for improvement and deemed it to make business and football sense.
Examining a football club's annual accounts might not be regarded as a pastime of choice for many supporters, but they can provide enlightening reading.
What tends to be ignored among the numbers associated with a transfer such as Bale's is that the fee will be amortised over the length of a player's contract, which is the key as far as Financial Fair Play calculations are concerned.
For accounting purposes, an £86m fee spread over a six-year-deal becomes £14.3m per annum, making wages the more important factor in a club's annual costs - which perhaps explains Real's willingness to move on players such as Gonzalo Higuain and Mesut Ozil.
Bale will earn £15m-a-year from Real before tax, but the club anticipate that they will recoup the majority of that sum annually from merchandise deals.
In straight cash terms, few £10m-plus transfers are paid in their entirety up front. Real are well known for paying their fees in instalments – hence why the money Spurs were still owed from the Luka Modric deal in the summer of 2012 was key to the sum that would be paid up front for Bale this year, believed to be eventually settled at £43m.
There is method to this eye-watering outlay on the Welshman, just as there is with Ronaldo's new contract, which will make him the highest-paid player on the planet.
Had United's bid for Bale been successful, a £125m fee would be justified in FFP terms on the basis that it could be amortised over six years, making the cost to the club £20m a year, plus wages. Given that the club posted a £320m revenue in its last published set of annual accounts, this would amount to around 10 per cent of annual turnover.
Highly paid executives, who, in the case of Madrid, are accountable to the
socios
, its members who have owned the club since its inception, are not mortgaging the club's future to simply make a grand statement.
They do so because they have judged it to make sense on both football and business fronts. Bale is the most expensive player on the planet because he is worth it.
PREMIER LEAGUE GIANTS HAVE IT TOUGHER THAN EVER IN EUROPE
The Premier League elite faces its biggest-ever Champions League test this season.
There is so much new strength across Europe, in the shape of big spenders like Paris Saint-Germain, Napoli and 2013 finalists Borussia Dortmund, to complement the traditional continental A-listers like Bayern Munich, Real Madrid, Barcelona and AC Milan.
With new managers at three of the four Premier League participants and tricky groups for each of the quartet to navigate, a repeat of last season's nadir for English clubs could be on the cards.
On paper, Chelsea have the fewest obvious obstacles to a place in the knockout stage, which, combined with a European pedigree that is matched only perhaps by Barcelona of the 32 teams, makes them dangerous opponents.
Of the two Manchester teams, City have the stronger squad but must overcome defensive weaknesses and a toxic record in the competition to mount a challenge. United have the history of which their neighbours can only dream but appear to have taken a backward step following a disastrous transfer window.
Arsenal have coasted through the group stage in recent years but would do well to maintain their impressive pre-Christmas record.
The expensive addition of Mesut Ozil will help them to create chances and gives the team an aura that they have sometimes lacked but Dortmund and Napoli have the heavy artillery to capitalise when Arsene Wenger's team lose the ball.
Follow Wayne Veysey on