ANALYSIS
By Daniel Edwards | South American Football Editor
While preparations for Euro 2012 begin to consume the football public in Europe, Brazil's faithful have only one thing in mind. It is difficult to overstate just how important a home World Cup in almost exactly two years time will be to a population that is accustomed to success on the global stage; and so far expectations are not being met by the performances on the field.
An intensely disappointing Copa America has been followed by friendlies that have resolutely failed to convince the public of Mano Menezes' ability to lead an outrageously talented group of players to glory in 2014. Commentators such as Romario have gone as far as to label the team "crap" and to demand the coach's head.
Still blessed with plenty of time to find the winning formula, what does Mano need to do to turn his underachieving side into world-beaters; starting with a first-ever gold in the Olympic Games in the coming months?
Goal.com
takes a closer look at the Selecao as they face Denmark, and suggests what has to happen in order to give Neymar and Co. a shot at the title on home soil.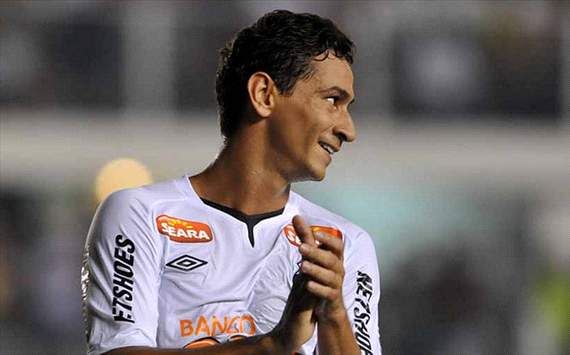 There is plenty one can say that paints the mercurial Santos No. 10 in a less than positive light. Ganso does not possess electrifying pace, is prone to injury - knee surgery has ruled him out against Denmark - and there are doubts over his commitment at club level as rumours over his future continue to circulate. None of that, however, detracts from the fact that he is a prodigiously talented player who, when on top form, inspires those around him to play at their very best.
Perhaps the best Brazil performance of the Mano era came in the first clash against USA, when Ganso, Neymar and Pato ran riot. The 22-year-old has the vision, delicate touch and expert passing of the classical playmaker that is fast becoming an endangered species, and Menezes must build the team around him in order to create a world-class unit.
END THE RONALDINHO EXPERIMENT
While arguing above that the time is right to place trust in one wonderfully talented creative star, it is equally apt to make the case to put a full stop on the international career of another. Flamengo's Ronaldinho should be applauded for everything he has given to football over the years, but the sad truth is that he is no longer a viable option for the Selecao.
The ex-Milan and Barcelona man has been turned to several times by Mano more out of hope than expectation, and aside from fleeting moments of brilliance has failed to convince the Brazil set-up that he has a future at international level. Scandal after scandal in Rio, meanwhile, points to a player who has lost focus and who is relying solely on what remains of his natural ability; there are plenty of young stars, not to mention Real Madrid's Kaka who has been criminally overlooked, more deserving of a chance to shine in time for 2014 than the 2002 World Cup winner.
FIND THE RIGHT PARTNER FOR UNTOUCHABLE NEYMAR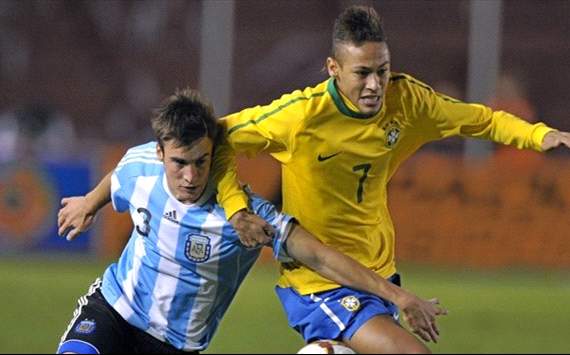 While there are plenty of question marks surrounding the Selecao two years before they compete on home soil, Neymar is not one of them. The Santos striker has established himself as a ubiquitous presence in the Brazil team, achieving astonishing levels of celebrity in his native land; and the only remaining doubt in attack appears to be who is the best man to accompany the 20-year-old's prodigious talents.
This will not be resolved against Denmark, as Neymar's participation in the Copa Libertadores on Thursday means that Hulk and Leandro Damiao will lead a physical attacking line-up against the Euro 2012 contenders. Both men are capable of scoring goals in great volume but neither has really convinced on taking the step up to international football; looking further beyond the pair, the list starts to appear rather thin with fringe players such as Robinho and Jonas far from Mano's favourites.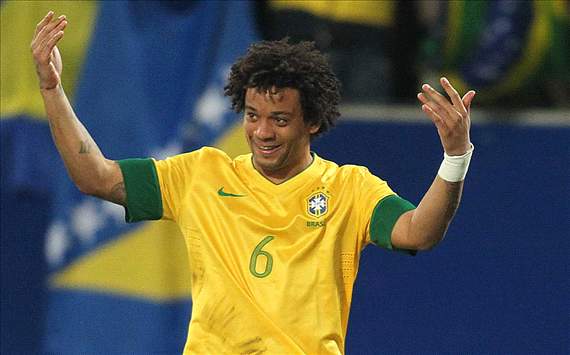 Brazilian fans must sometimes just stop and laugh at neighbours Argentina, when news filters through about the Albiceleste's strife in finding decent wide defenders. With the talents the likes of Dani Alves, Maicon, Marcelo, Danilo and Alex Sandro all at Mano's disposal, the Selecao boast a choice of attack-minded full-backs that is the envy of almost the entire football world.
Having these players available is one thing; utilising them properly is another. Menezes needs to learn from Guardiola in Barcelona when it comes to using width to its most devastating effect. Alves and Marcelo are arguably the pick of the bunch, but too often in international colours they are left exposed without the pressing and incisive passing that makes the Catalans' style so impressive. Support the widemen in attack and defence, and use Ganso as the axis to release them in the final third, and the Spain-based pair could be the bane of any defence working in tandem.
MAKE THE FRIENDLIES REAL CONTESTS
There is little Brazil can do about the fact that, in the three years that will pass from the Copa America to the World Cup, the Confederations Cup will be their only taste of competitive football. They can ensure, however, that the matches played in that interval contribute towards creating a winning team and are not just money-spinners for the CBF.
Games against the likes of Gabon, Egypt and Bosnia & Herzegovina played across the world are brilliant for the governing body's bank balance but, meaning no disrespect for the teams involved who without exception posed a stern test, resolve none of the problems and doubts currently plaguing Menezes' side. Matches on home soil are vital to steel the Selecao against the fanaticism and demands of their own fans, while friendlies against South American rivals like Argentina, Uruguay and Colombia would be far more useful in the quest to finding a team that can lift a sixth world title in two years' time.