Goal.com takes a look back at some of the best and worst promises made by members of the football fraternity over the years
By Max De Luca
In football we are used to confident managers or club presidents making bold proclamations, and players professing their love for their respective clubs, but trying to figure out who will actually keep their promises is something we cannot predict with complete accuracy.
MAKE YOUR PLEDGE!
To be in with a chance of winning tickets to a Euro 2012 quarter-final simply 'Like' the Hyundai page via the link below and enter your pledge!
Some stick to their vows through thick and thin and become heroes while others talk out of both sides of their mouths and are vilified.
From Sir Alf Ramsey vowing to win the World Cup with England to Roberto Mancini insisting that Carlos Tevez will never play another game for Manchester City,
Goal.com
looks at 10 of the best and worst pledges in football.
Get involved on Facebook by clicking this link
. By simply 'liking' the Hyundai page and sharing your pledge you will stand a chance of winning a pair of tickets to a Euro 2012 quarter-final fixture in Poland!
Make sure you get your pledges in soon, though, as the competition closes on May 30, 2012 at 23.59GMT. Terms and conditions apply.
CAMPBELL PLEDGES TO STAY AT TOTTENHAM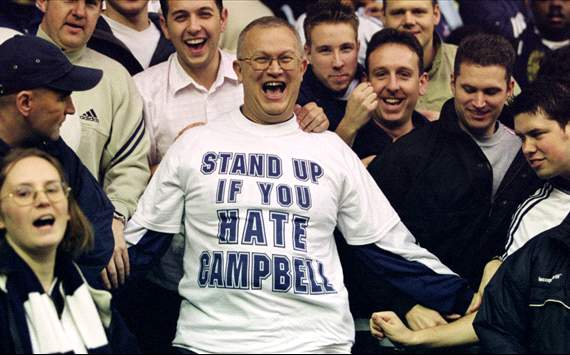 Sol Campbell was on his way to becoming a Tottenham legend but after nine years at White Hart Lane he yearned for Champions League football.
Spurs offered him a lucrative deal that would have made him the highest paid player in the history of the club but he turned it down in favour of a move to Arsenal in 2001. All this despite insisting publicly that he would never join Tottenham's bitter city rivals.
The reaction from the Spurs faithful was predictably venomous and Campbell will forever be known as 'Judas' in the blue half of north London.
RIQUELME PLEDGES TO RETURN WAGES TO BOCA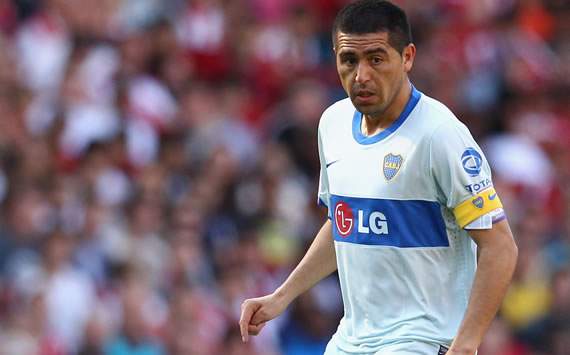 Juan Roman Riquelme endured an injury-plagued 2010 campaign due to knee trouble and only made a handful of appearances for his boyhood club. As a result, he vowed not to cash a pay-cheque for six months.
The 33-year-old believed that he did not deserve the money after spending most of the season on the sidelines and declared he would return
€
300,000 to the Buenos Aires outfit.
The veteran playmaker asked that the money be reinvested into the club to improve infrastructure and the dressing rooms at La Bombonera.
RAMSEY PLEDGES TO WIN WORLD CUP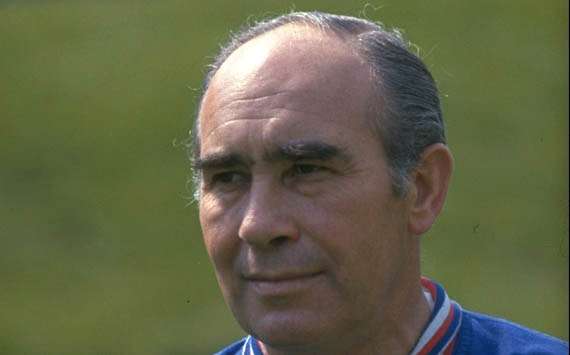 Sir Alf Ramsey declared that England would win the World Cup in 1966 when he was unveiled as the new manager of the national team four years prior to the tournament.
Many people snickered at his bold claim but Ramsey had the last laugh as he led the Three Lions to a 4-2 victory over the Germans in a memorable final at Wembley.
Ramsey was knighted in 1967 after making good on his promise and is still the only man to have led England to World Cup glory.
CALDERON PLEDGES TO BRING ROBBEN, CESC & KAKA TO REAL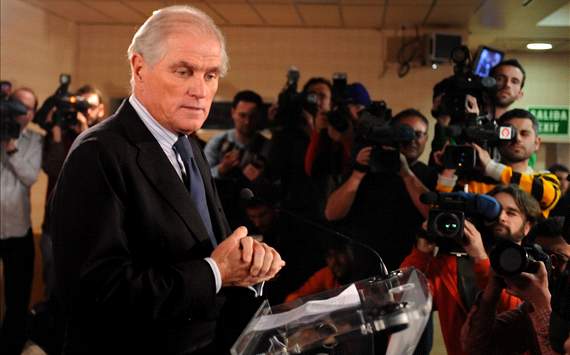 Ramon Calderon promised to lure Arjen Robben, Cesc Fabregas and Kaka to the Santiago Bernabeu during Real Madrid's presidential elections in 2006.
Robben did end up in Madrid but not until 2007, Kaka eventually joined Los Blancos in 2009 under Florentino Perez, while Fabregas never made it to the Spanish capital, instead rejoining Barcelona last summer.
Calderon failed to deliver on his election promise and was forced to resign in disgrace in 2009 after being embroiled in a vote-rigging scandal.
DI NATALE PLEDGES TO LOOK AFTER MOROSINI'S SISTER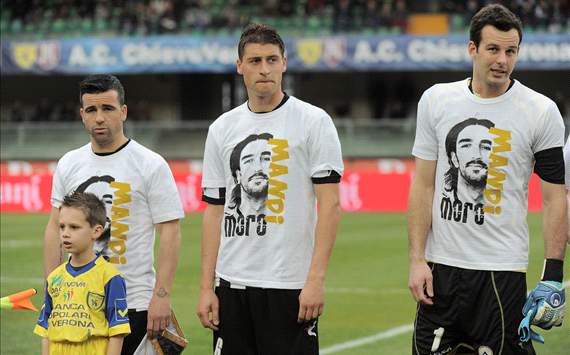 The Calcio world came together following the tragic death of Piermario Morosini during a Serie B match between Livorno and Pescara on April 14.
The 25-year-old was owned by Udinese, and club captain Antonio Di Natale promised that Morosini's sister, who relied on her brother for financial support, would be well taken care of for the rest of her life.
Maria Carla Morosini lives in a nursing home and needed an allowance from her brother after their parents passed away before she was 18.
MANCINI PLEDGES NEVER TO PLAY TEVEZ AGAIN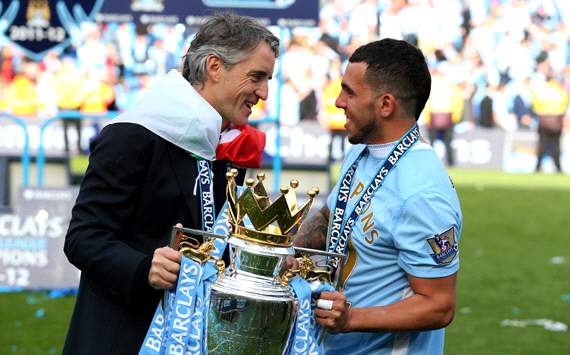 Manchester City manager Roberto Mancini vowed that Carlos Tevez would never play for the club again after the 28-year-old refused to come on a substitute in the Champions League loss to Bayern Munich in September.
The striker was found guilty of gross misconduct, fined six weeks' wages and frozen out of the squad. Tevez went home to Argentina before returning to make amends with Mancini and the club.
The Italian boss relented on his previous stance and welcomed Tevez back into the line-up after a six month absence, and the Argentine played a pivotal role in City's Premier League title run-in.
MESSI PLEDGES TO PAY YOUNGSTER'S MEDICAL BILLS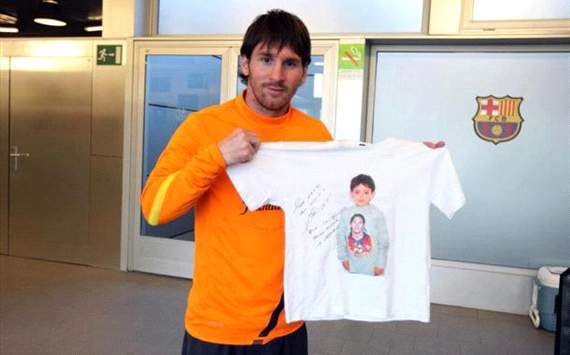 This year, Lionel Messi promised to pay for the treatment of a young boy who had been afflicted with a growth hormone deficiency.
The Barcelona star has offered to take care of Waleed Kashash's medicals bills, as the 12-year-old suffers from the same condition that Messi did when he was a youngster.
The Argentina international will ensure that the Moroccan has his medical expenses covered for the next six years.
CAPELLO PLEDGES NOT TO TAKE JUVE JOB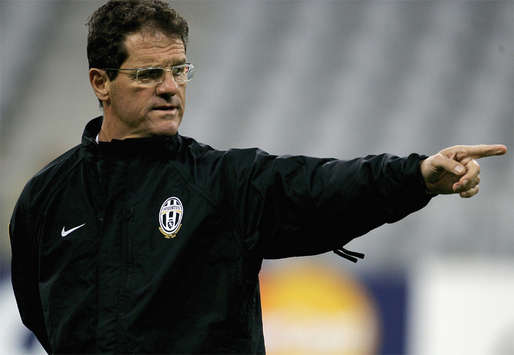 When Fabio Capello coached Roma, he vowed never to take the Juventus job due to a poor relationship with then general director Luciano Moggi.
So it came as a surprise to many when Capello left Roma to take the reins in Turin in 2004. The 65-year-old won two consecutive Serie A titles in his short two-year stint before the Scudetti were stripped from the club as a result of Calciopoli.
Capello resigned in the wake of the crisis and joined Real Madrid where he won the Primera Division crown again in his second spell in charge of the Santiago Bernabeu outfit.
NICOLLIN PLEDGES TO DYE HAIR BLUE & ORANGE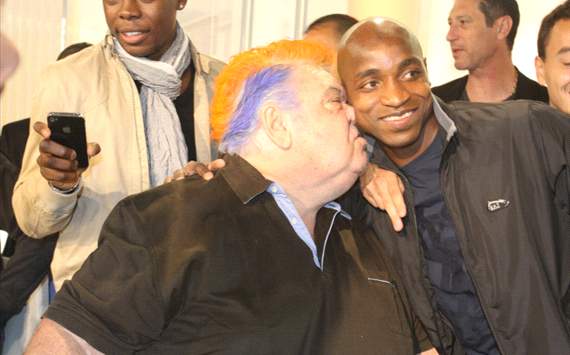 Montpellier president Louis Nicollin declared that he would get a mohawk and colour his hair orange and blue if his club won the Ligue 1 title this season.
The French supremo kept his word after La Paillade secured a 2-1 victory over Auxerre on Sunday to hoist their first-ever league crown.
Nicollin appeared on French television with his new hairstyle and vowed to shave his whole body if Montpellier win the Champions League next season.
NEWCASTLE PLEDGE TO KEEP ARDILES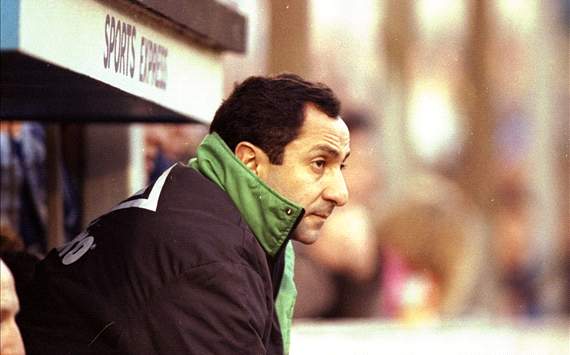 Newcastle chairman Sir John Hall went to great lengths on February 2, 1992 to explain that Ossie Ardiles' job as manager was safe despite the Magpies sitting dead last in the division.
Hall declared that Ardiles would only leave the club of his own volition, but three days later the Argentine was unceremoniously sacked and replaced by Kevin Keegan, who was lured out of retirement.
Hall went on to profess how dreadful he felt about the move but said he meant every word at the time.
Follow Max De Luca on