The Portuguese has left Stamford Bridge after a run of only one win in seven matches, becoming the sixth manager to be sacked during owner Roman Abramovich's tenure
By Liam Twomey
Roman Abramovich is not a man who takes disappointment well. After a run of only one win in seven matches, culminating in a tepid performance in Saturday's 1-0 defeat to
West Brom
,
Andre Villas-Boas
has become the sixth
Chelsea
manager to realise that failing to meet the demanding Russian billionaire's expectations carries dire consequences.
Awful form and almost daily rumours of player unrest meant that Villas-Boas' sacking was not altogether unexpected, but there was a measure of shock that a manager who cost the Blues in excess of £20 million to acquire only last summer could be discarded so ruthlessly.
Goal.com
have rounded up all the reaction from Stamford Bridge and elsewhere for the best quotes on the 34-year-old's sacking.
"Unfortunately the results and performances of the team have not been good enough and were showing no signs of improving at a key time in the season. With that in mind we felt our only option was to make a change at this time"

- in a statement on the club's website, Chelsea explain why Villas-Boas had to leave Stamford Bridge.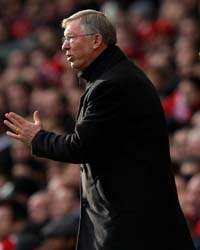 "The news is not surprising to me really. When you are young you need time and obviously in this industry you don't get a lot of time unfortunately - so it is sad in a way"

- Sir Alex Ferguson sad but not surprised to see another young manager get the axe.
"Obviously I'm disappointed for him. He did great in Portugal last year and it just hasn't worked out for him and that's football. He's been under unbelievable pressure – you lose a few games in this business and you're in trouble"

- Harry Redknapp offers his sympathies to Villas-Boas before his Tottenham side's clash with Manchester United on Sunday.

"When you come to Chelsea you know one thing - that you need to bring results or to show that the team is going the right way. In this case, without knowing what's happened inside, the results were not so good and the football was not so good"
- Former Blues boss Avram Grant knows a thing or two about Roman Abramovich's expectations.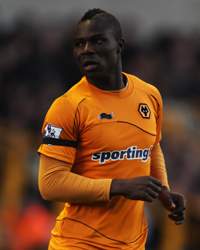 "AVB Gone Its A shame Cus Wanted Arsenal To Gain More Points On chelsea.Good Luck Dough"

- Emmanuel Frimpong evidently believes Chelsea pose more of a threat to Arsenal's top four hopes without Villas-Boas than with him.

"What chance did AVB honestly have ! Roman sacked ancelotti after doing the double! The pay off will soften the blow"

- Arsenal legend Ian Wright suggests Abramovich's demands are unrealistic.
"Mourinho said in his press conference yesterday that he would be travelling again on Monday and that was understood to be to London. Which makes it very interesting, especially now"
- Goal.com International's Spanish football Editor Ben Hayward thinks the scene may be set for the Special One to make a dramatic return to Stamford Bridge.
"Chelsea have spent just over £110m on Villas-Boas, David Luiz, Torres & Meireles. Abramovich has to find cheaper methods with FFP looming"
- Goal.com UK's very own Chris Davie believes Abramovich's outlay on players and managers at Chelsea is unsustainable.
"I'm happy AVB is not there anymore..thought he was jank anyway!!!and I was fed up with his throwing a sickie on the phone voice!!!
"
- Former Chelsea midfielder Jody Morris clearly didn't have much time for Villas-Boas or his gravelly tones...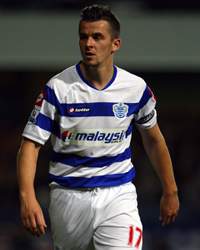 "Think the AVB sacking says an awful lot about how important the top four is to Chelsea. This was meant to be a long-term project after all."
- Former Goal.com UK chief Steven Saunders suggests Abramovich may have panicked with Chelsea's top four hopes in jeopardy.
"
AVB sacked wow! That is gonna go some money.........didn't they buy him for £15m and pay him £8m a year. #expensive
"
- Surprisingly, Joey Barton also has something to say on the subject.