Jens

Lehmann



Euro 2012 Columnist


WALCOTT CAN LIGHT UP THE EURO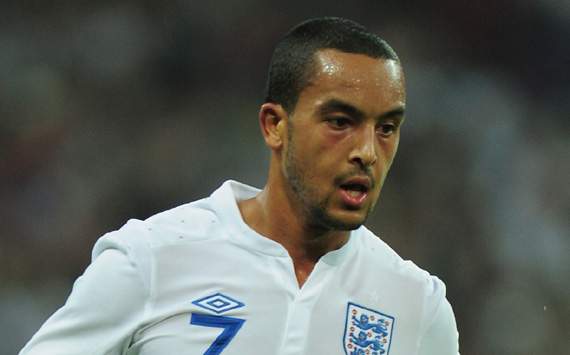 "He is so fast, he can change direction like a rabbit"

My friend Theo Walcott has been on the bench for England and his goal has certainly shown his potential. He is so fast, he can change direction like a rabbit when he's running full-speed, which is difficult to defend against. I'm looking forward to next season when he plays with Podolski for Arsenal.
Now the English will be even stronger with the return of Wayne Rooney. They have shown at least once over the last year that they are the masters of defending at international level. And, as we all know, that can win you the game.
The Poles are out, and I'm grieving a little with them because I found that both their fans and their team generated such euphoria for their tournament, and they just wanted to be in the next round. I hope that the atmosphere will not suffer as a result of their exit. So, let's cross our fingers and hope that Ukraine can still make it, even if they are against England.
Cristiano Ronaldo is back! That's certainly the lesson we've all learned from the exciting final match-day of Group B, and he made the difference for the Portuguese and fired his team into the next round. And to be honest, this is deserved - the Portuguese could have beaten us as well. Moreover, it always pleases me when the best players are at a tournament for as long as possible.
GERMANY HAVE RELIED ON LUCK

Three wins in the preliminary round is, for us, a huge success. I really didn't expect this because the preparation, as I mentioned, was far from optimal. What we also saw on Sunday is that every game is tight, and every now and then, you need a little luck to win. The team that works the most will also have that little bit more luck. In this respect, the fact that we won against Denmark is a sign of mental strength.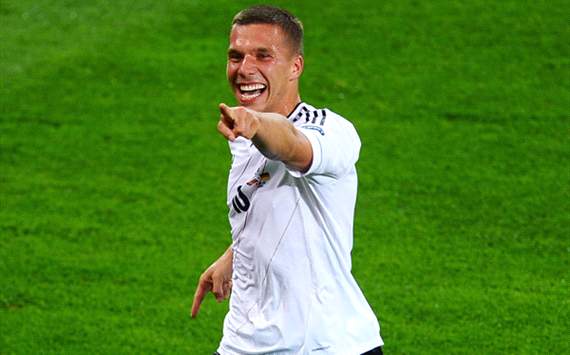 "Podolski reaching 100 caps at 27 is a fantastic achievement"

Had the referee, however, awarded Nicklas Bendtner a penalty, we would probably be out of the tournament now. We shouldn't rely on Portugal's shots hitting the bar, on Manuel Neuer saving Robin van Persie's first chance in the Netherlands game, or penalties not being given to the Danes too often.
Nonetheless, we created the better chances on Sunday, and the victory was deserved. For keeping clean sheets, we should be better organised defensively, especially given the error against Spain in the World Cup in South Africa.
Lukas Podolski marked his 100th international game with a goal. To reach this number of caps at 27 years of age really is a fantastic achievement.
The joy of Lars Bender scoring the all-important goal was great, and shows that there are some really good guys in this team that we do not know all that much about. It was also positive for Mesut Ozil - he had a much better game and set up the second goal, giving him a confidence boost.
NETHERLANDS' DEFENCE FOUND OUT

By stark contrast, the Dutch have been discarded simply because of their defensive weaknesses. The front line is great with the quality that they have in Van Persie and Klaas-Jan Huntelaar, but it can be fatal if the defenders are slow.
In the Champions League, I'd rather have played with a quick 18-year-old defender than a slow 37-year-old veteran. A quick defender can organise, but a slow one pretty much can't - he's always sitting very deep in the defence and avoids foot races.
Nevertheless, it is bad for Van Persie that he has left the competition so early. He is in the peak of his career, but he must be giving performances to pay back his team.
The upcoming group matches will be influenced by fitness as well as tactics. Three tough games within 10 days separate the strong from the weak and I'll follow them with anticipation.