Goal recommends a few measures that could help the Olympique Marseille striker to unleash his full potential before long
COMMENT
By Sammie Frimpong

There has been talk ever since he burst into the limelight as a teenager that Jordan Ayew, the youngest male in what qualifies as perhaps Ghana's most eligible footballing family, has what it takes to become a better player than the more established of his soccer-playing folks.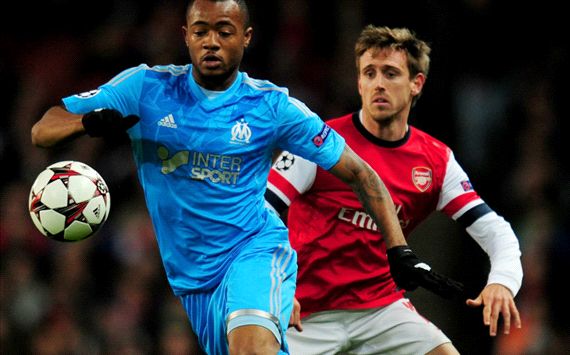 TIME UP | Jordan must look for a new club
A few years down the line, Jordan's potential remains barely tapped and, even worse, seems to be getting staler by the day. He might still be under 23, but time is fast running out for the Stade Velodrome forward, and he appears to require almost a complete overhaul now. Basically, though, there are five major things he needs urgently, and he might as well include them in his top resolutions for 2014.
GREATER DISCIPLINE
Jordan has come under much criticism for what has been perceived as repulsive demeanour and behaviour, especially on the field of play. Wearing a constant sulk for 90 minutes does not exactly help his reputation - and, let's face it, he is no Nicholas Anelka yet - while he is increasingly gaining a penchant for petulance, having earned notoriety for a few mindless tackles and on-pitch altercations. Jordan's attitude has already seen him wrought trouble with national team authorities - even prompting perhaps the most premature of retirements earlier last year - and is endearing him to fewer still outside his inner circle. Change is long overdue, if indeed he wishes to make any significant progress. Prima donnas do not make it very far in this sport, lad, particularly when they have little of note on their CV - just ask Nicklas Bendtner.
FORGET HE IS AN AYEW
It isn't really the easiest thing to have your country's arguably most successful footballer (Abedi Ayew) as a dad and one of the current Ghanaian national team's better players (Andre Ayew) as a big brother, is it? One can only imagine, then, what Jordan must be struggling to overcome just to match the expectations currently weighing on his young shoulders. Of course, he would not face any less pressure to deliver should he legally drop his famous surname. At least mentally, though, he could pretend he is somewhat independent of the uncomfortably binding family ties. Doing so would help him a great deal.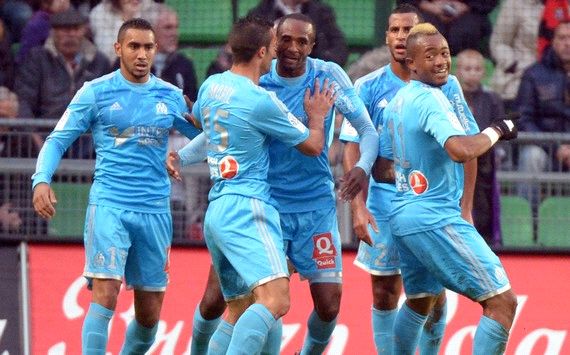 TEAM WORK | Jordan must be a team player
A NEW CLUB
Playing for Marseille, the French outfit where his father and brother have made names for themselves, adds infinitely to the pressure described above. But there is one other reason why Les Phoceens provide less than conducive circumstances for Jordan's development. The youngster currently finds himself behind a minimum of two players - namely, Andre-Pierre Gignac and Saber Khelifa - in Marseille's pecking order of lead strikers, and that is not very helpful. Jordan requires greater opportunities and, with offers swarming in from English Premier League suitors - among them Everton, West Ham, Stoke City, and Hull City - as well as from a few other French clubs, the 22-year-old would do well to take his pick from the lot and head out of the Stade Velodrome while he can.
TEAM ETHIC/SELFLESSNESS
It is said about Jordan that he is not quite the team player, an assessment that is not entirely untrue. As former French international and ex-Paris Saint Germain coach Jean-Michel Larque observed earlier this week, "If only he [Jordan] plays collective football it will be good for him and his team-mates...but to his team-mates, he is unbearable. He never drops the ball."
Over to you, Jordan.
COUNSEL
For Jordan to follow up on all that has been suggested above, he would need some coaching from the people he respects most and whose influences on him are greatest, and who better to do so than his father, the great 'Pele' himself! Alternately, his sibling and current team-mate 'Dede' could take up that task of mentoring, providing timely counsel that could help a player dripping with raw ability and promise to find the track to potential greatness once more.


Goal Ghana has its own

and

account, so for all the latest news and features on Ghana football follow us by clicking on the above links