Jalan Besar Stadium witnessed a record-setting feat on Saturday morning when over 900 participants came together in a mass dribbling event, resulting in a spectacular sight.
The formation of the Longest Football Dribbling Chain saw 998 people dribble in conjunction on the pitch with a mini-ball each, as the stadium came alive. The event featured participants from the Junior Centre of Excellence programme, as well as a group of S.League fans, players and VIPs present.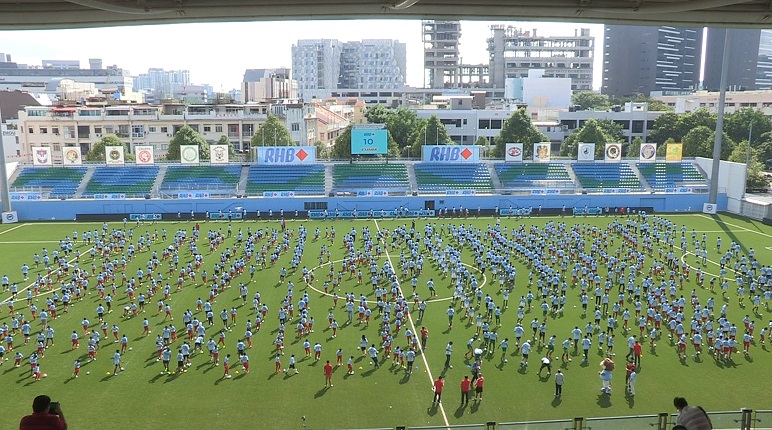 The feat was later commemorated in the Singapore Book of Records.
The dribbling chain was part of the day's events to mark RHB Bank Singapore's 10th anniversary of their partnership with the Football Association of Singapore and the S.League, with a three-year extension signing ceremony and the 2014 Singapore Cup preliminary round draw taking place later in the morning.