Southampton have certainly been turning heads with their improved performances this season, following on from their promotion last campaign.
A 14th-placed finish wasn't too shabby, but Mauricio Pochettino's men have done better so far as they entertain supporters with their attractive football. The Saints have also brought through some young and exciting talents like Luke Shaw, Adam Lallana, James Ward-Prowse, Nathaniel Clyne and Callum Chambers.
As such, it is no surprise that the club has gained more ardent followers from overseas, as they become more well-known.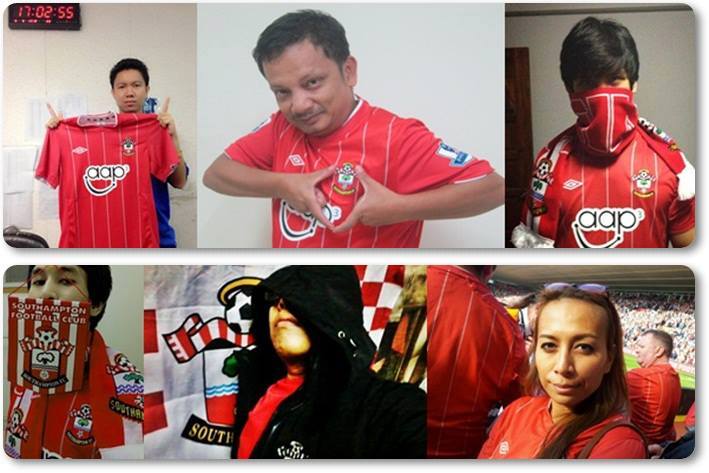 And the club has recognised the Thai Saints as their biggest supporters' group outside of the United Kingdom, which was stated on their official website.
A special feature on the group was produced, with a story and photos printed inside the official matchday magazine, SAINTS, ahead of their 1-0 win against West Bromwich Albion last Saturday.
The Thai Saints have their own Facebook group, with around 4,100 "likes" and produce a monthly online magazine that is free to read.