EXCLUSIVE
Peter Davis
A French Under-21 international, Frederic Kanoute took advantage of a change in Fifa rules to play his international football for Mali, with whom he scored 23 goals in 39 caps.
Kanoute retired from international football in 2010 following the African Nations Cup and retired fully from football last month after Beijing Guoan's Chinese FA Cup exit to Guangzhou Evergrande.
Speaking to Goal about his retirement, Kanoute looks at 2007 - a year that saw him win the Uefa Cup, Copa del Rey, Spanish Super Cup and African Player of the Year.
"It was a very dramatic year and I enjoyed it of course and being chosen as the best African player was amazing because I chose Africa," he said.
"I was in the first pre-selection to be in the French national team but I decided to play for Mali and I went through some struggles, but seeing that recognition was great, for me to represent the continent like that with this prize."
The same year though, Kanoute was central to a dangerous altercation where he and Mali teammate Mamady Sidibe were attacked following their 2-0 away victory over Togo.
"African football fans are so passionate but sometimes they can go over the limit and it can happen in Europe too; football is so popular and people are so passionate about it," he said.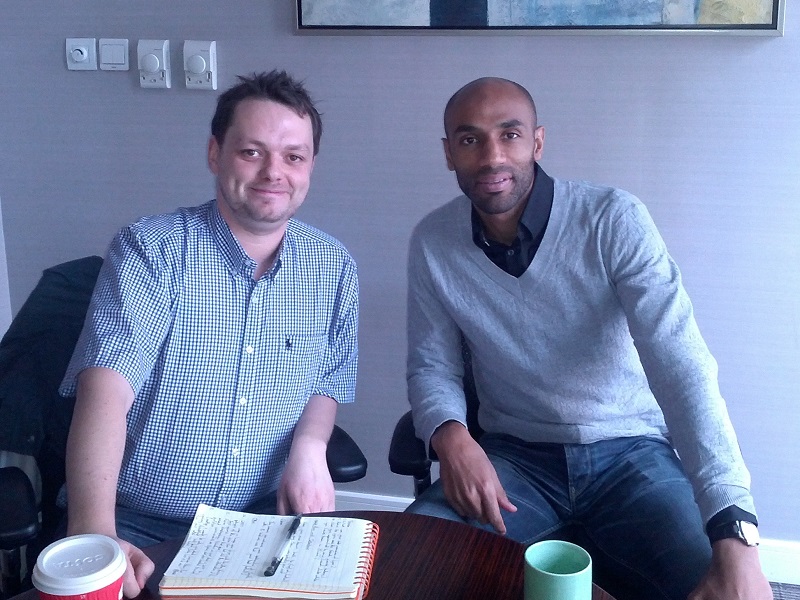 Kanoute is no stranger to passion himself. In 2009, he displayed "Palestine" on his chest during a Copa del Rey match against Deportivo la Coruna, a decision that saw him booked and fined. He explains though that politics has an effect on everyone, including himself.
"I'm not trying to be political, just sensible; every sensible person is a little bit political," he said.
"Politics is also our life, there are a lot of problems in the world and other people feel concerned about it and that's how I feel too about injustice, but I definitely don't want to go into politics."
Kanoute has featured regularly in the news for non-football reasons. In 2006, he campaigned to build a Children's Village in Mali and a year later, he helped fund a mosque in Seville.
More recently, he was in the press as a young disabled man named Imraan Adam from Derby, England was having difficulties with food during Ramadan due to the scheduling of the hospital's care. It is a story Kanoute was happy to explain.
"He was hospitalised and I remember that the hospital could not facilitate his needs because during Ramadan you have to eat during special hours of the day," he said.
"Personally, it was the thing I felt I had to do. It doesn't mean we are going to stay in touch all our lives and it's just about solidarity to be in touch with every person you want to help."
It is football and not politics that Kanoute will stay focused on as he leaves Beijing, his passion for youth development evident as he plans his next steps.
"I will still be in the football world; I'm very interested in youth development and setting up academies," he said.
"I have already started in Mali and would like to do it where I live in Dubai, but would be open to that elsewhere too. I can do good networking in all the places I have been to, I think it can be interesting to work and help in developing countries."
Frederic Kanoute continues talking with Goal in part three of his interview, discussing the choices that made him the player he retired as in France, Spain, England and China. Part one can be found here.
Beijing-based Peter Davis has followed Chinese football since 2008 and is a regular contributor to the popular Chinese football blog Wild East Football. Follow him on Twitter at @peteydavis