Goal Malaysia learns how the Muslim stars of European football try to stay competitive, while also staying devout, in the fasting month of Ramadhan
Today is the first day of the fasting month, better known as Ramadhan, for Muslims; during which Muslims observe the call to refrain from eating, drinking and smoking during the day. Although understandably the reduction in the intake of food and fluid affects fasting Muslims to a certain extent, almost all those who fast get through their day jobs without significant loss of productivity. After all, Islam discourages its devotees from using fasting as an excuse to reduce their worship and daily routines.
However, it must be acknowledged that the same does not hold true for Muslims who engage in more physically strenuous activities such as professional footballers. Whereas in Muslim-majority countries the football season takes a break during the fasting and the subsequent Eid months, matches in Europe go on as usual. In addition to this, a number of matches in the top leagues of Europe take place during the day, the time during which Muslims fast. And as the influence of Islam the influx of Muslims are growing by the day in Europe, the practice of fasting has gone from novel incidents that are reported in the sports section sporadically, to a cultural practice that warrants some accommodations from the footballing fraternity itself.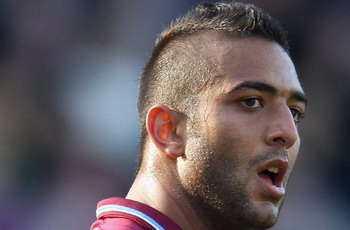 Mido revealed, during his time in England, that he fasts in Ramadhan, except on matchdays

Until that becomes a possibility, Muslim players in Europe employ several ways to stay ahead in the game, while still observing an integral part of their faith. There are players who simply avoid fasting on match days, such as Malian striker Mamady Sidibe who used to play for Stoke City, according to a report on the BBC website. In Islam, exemption from fasting is only given to special cases such as the sick and those who travel a long distance, and even then they are expected to replace the days they do not fast after Ramadhan finishes.
Although there is a debate among Muslims on whether playing football is something that is important enough to be allowed exemption from fasting. In 2010 Germany's Central Council of Muslims took the pre-emptive step of granting permission for professional footballers to not fast on important days, as long as they replace those days after Ramadhan ends.
The same strategy is also employed by Egyptian star Ahmed Hossam, or more popularly known as Mido, who revealed this when asked by Goal UK's Amar Singh. For Real Madrid's Mesut Ozil, he insists that the consumption of water and food is necessary to keep his overall fitness level, and not just on match days. He simply cannot risk it.
However, a great number of Muslim players choose not to exempt themselves. Arsenal's Abou Diaby stated in a BBC article that the club prefers if he didn't fast, but they ultimately left the decision up to him. Former Tottenham player Frederic Kanoute is another who insists on not being treated any differently during the fasting month, and to perform as well as when he is not fasting. He also added that to Muslims, Ramadhan is not simply about refraining from eating and drinking, but also a time during which Muslims should extend their devotion through acts of charity and donation. He constantly donates to orphanages in his country of origin, Mali, according to Goal.com's Mohammed Bhana.
However, it is not all smooth sailing for Muslim footballers, as some managers are reluctant to let them jeopardise their performance for fasting. Amr Zaki, despite insisting in a Goal UK interview that he performs more strongly when fasting, admitted that there were times when he had to lie to the team manager that he was not fasting in order not to be benched.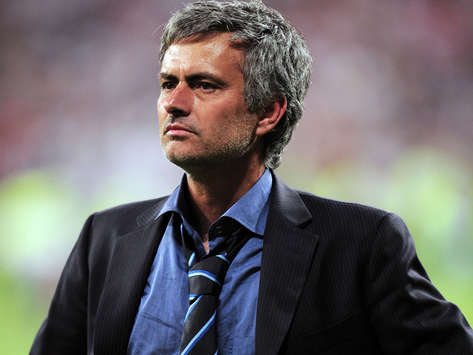 Mourinho was lambasted by the Muslim community due to his comments about Muntari's dip in form
When Jose Mourinho managed Inter Milan in 2009, he drew the ire of Muslim clerics in Italy when he suggested that a dip in Sulley Muntari's form was caused by him fasting. The clerics lashed at him to 'talk less', perhaps one of the rare times someone has successfully gotten the usually outspoken Portuguese manager to stay quiet.
Chelsea's Ibrahim Ba seems to have struck a fair compromise between his faith and his footballing duties. He continues to fast while playing, and lets the manager decide on his performance. If the manager thinks Ba's not doing well due to him fasting, then he feels that he deserves to be benched.
And for his steadfastness, he has received support from the unlikeliest of places. In 2011 while playing for Newcastle United, manager Alan Pardew hinted that the act of fasting was affecting Ba's play. Newcastle fans then responded by keeping tally of the goals he scored during Ramadhan, and following each goal with a special chant of its own.
Meanwhile in Malaysia, professional football fixtures already take Ramadhan and the subsequent Eid festive month into account, which means that the football season usually takes a break for a month or so during this period. This also means that players are not required to exert themselves by playing while fasting, or to break their fast to perform well. However, they still need to maintain their fitness which is affected by fasting, and by going on a long stretch without any competitive matches. To this effect, the standard practice is for Malaysian teams and clubs to hold their training sessions at night, as opposed to the normal time; late afternoon. Some coaches are even known to make the Muslim players in their team perform their nightly Ramadhan prayer, Tarawikh, together before the training session at the training facility.
Although fasting is known to affect a player physically, it is theorised that fasting also improves the personality and mental strength of those who fast. The article by Bhana also revealed that a study had been conducted by Dr Zerguni, a member of the FIFA and CAF Sports Medical Committees, with the collaboration of the FIFA Medical Assessment and Research Centre, on the effects of fasting on player performance. In the study, it was found out that the effect of fasting on performance depended on the mental strength of the players, and how quickly their body can adapt to playing in a new condition.
However, teams, managers and players alike will be spared the headache of maintaining a winning performance during this year's Ramadhan. Due to the fact that the Islamic calendar has 10 less days than its western counterpart, Ramadhan and other Islamic celebrations take place earlier than they did in the previous year, if one goes by the Gregorian calendar. This means that Ramadan in 2013 coincides with the off-season of most European top leagues, and the upcoming season will take place after their Muslim stars have completed their fasting obligation.