It has been a trend in recent years for footballers with Southeast Asian blood to choose to return to this region and represent the country of their forefathers.
But it will be a more emotional homecoming than most for Nicolas Martinez, should he realise his dream of turning out for the Vietnamese national team.
Martinez was born in Ho Chi Minh City in 1995 but subsequently moved to France after he was adopted at a young age, thus the reason for him carrying a French name instead of a Vietnamese one.
Although he currently holds French citizenship, Martinez hopes to represent Vietnam, whom he is eligible for.
"I would like to play for Vietnam very much if the opportunity comes," he stated.
"However I do not hold a Vietnamese passport now."
Martinez is capable of playing at both centreback and left-back and is currently nursing a knee surgery for which he will undergo surgery in July.
The young aspiring footballer signed a three-year deal with Monaco Under-17s in 2010, which ended at the end of the previous season.
The 18-year-old's contract was not renewed by the club and he hopes to find a new one soon after seeking treatment for his injury.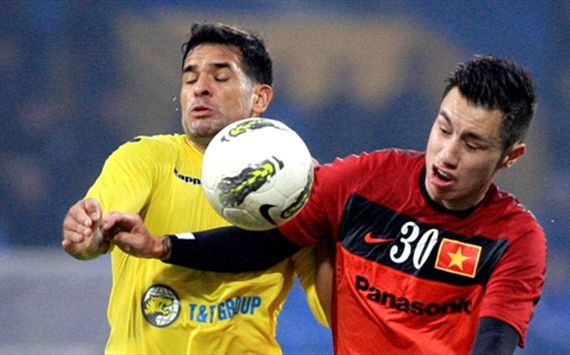 The Vietnam national team currently has a foreign-born player in their squad in Michal Nguyen (pictured above, right), who plies his trade with FK Baník Most in the Czech Republic's second-tier.
Nguyen was born to a Vietnamese father and a Czech mother, and made his debut for Vietnam in 2013.
There are several professional footballers in Europe who are eligible to play for Vietnam including 27-year-old Ruslan Kuang, who was previously on the books of Bulgarian second-tier club Lokomotiv Plovdiv.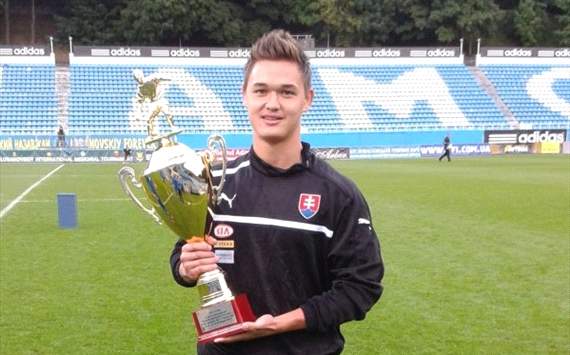 Current Slovakia U20 goalkeeper Patrik Le Giang (pictured above) is of Vietnamese descent and currently plays for MSK Zilina in the Slovak Superliga.
Le Giang has an elder brother, Emil, who was previously a key player in Slovakia's U16 and U17 squads.
While there have been attempts by the Vietnamese Football Federation to lure half-blood Vietnamese footballers in Europe to represent them, those have yielded little success thus far.