CENTRAL COAST MARINERS


2011-12 SEASON RESULTS


A-League: 1st (League)
ACL: Group Stage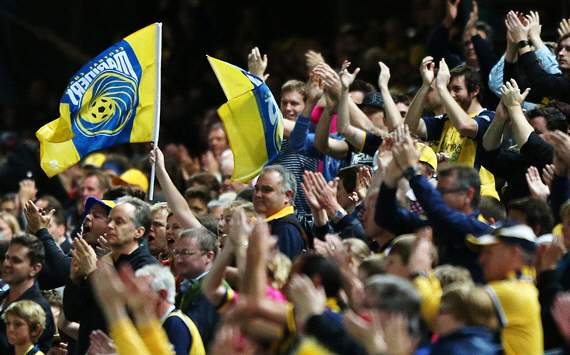 Best ACL Finish: Group Stage

Stadium: Central Coast Stadium

Capacity: 20,000

Goal.com Analysis: The Mariners appear to be in better shape going into the ACL than they have been previously, but A-League clubs have struggled with the exception of Adelaide United in 2008. The timing of the A-League play-offs will weigh heavily in April.
MANAGER
Graham Arnold

Formerly remembered for his time as a player at Sanfrecce Hiroshima and his time as the Socceroo's manager, Graham Arnold has now firmly established himself as one of the country's finest coaching talents, and has moulded the Mariners into an outfit stoic in defence and capable of scoring at-will.
Firmly established as one of the A-League's best-run clubs, the Mariners have nonetheless found success in continental competition hard to come by. They made their debut in the 2009 edition, but were winless and conceded 13 goals in six matches to finish bottom of their group. They fared somewhat better in 2012, finishing third in Group G and picking up their first win in Asia courtesy of a 5-1 thumping of Tianjin Teda.
Graham Arnold's side are defensive-minded with Dutchman Patrick Zwaanswijk the back line's figurehead. While Mariners may not have the flashy front line that other teams in the competition boast, they are instead bolstered with a highly-disciplined midfield who excel at the build-up and are patient enough to succeed.
The team's talisman could be 35-year-old Daniel McBreen, whose 15 goals in 18 matches have brought Mariners to the top of the A-League table. If he's able to replicate his success internationally, the Central Coast outfit could be a team to watch out for.
SUWON BLUEWINGS


2012 SEASON RESULTS
K-League: Fourth place
ACL: Did not participate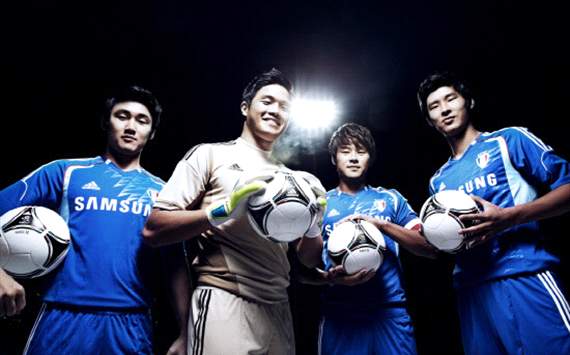 Best ACL Finish: Champions (2001, 2002)

Stadium: Suwon World Cup Stadium

Capacity: 43,000

Goal.com Analysis: Suwon will successfully protect their pride with a quarter-final appearance, but it's difficult to see them advancing further in a tournament stacked with strong clubs.
MANAGER
Seo Jung-Won

A legend as a player, fans and media are closely looking at Seo's first year as manager as they expect him to do as well if not better than rival FC Seoul manager Choi Yong-Soo. The young coach will be asked to deliver quick results after Suwon's Asian absense.
After a disappointing fourth-place finish in the K-League, Suwon Bluewings are looking to resurrect their reputation as one of Asia's top clubs. It's been ten years since the side won two straight Asian championships, and the club once referred to as 'Real Suwon' must now prove that they are for real.
First-time manager Seo Jung-Won will be looking to reform a team that last year relied too heavily on attacks originating from the sides, and he'll be looking to veteran captain Kim Doo-Hyun, who last autumn returned to professional play after completing his mandatory military service, to marshal the troops. North Korean striker Jong Tae-se, known popularly as 'the People's Rooney', will also be making his AFC return for the first time since he played for Japan's Kawasaki Frontale.
Suwon were narrowly beaten out in attendance by FC Seoul in 2012, but their dedicated supporters are more than capable of packing Suwon World Cup Stadium. Their rivalry with Seoul could be a motivator as both sides would like nothing more than to contest an ACL 'Super Match'.
GUIZHOU RENHE


2012 Season Results


CSL: Third place
ACL: Did not participate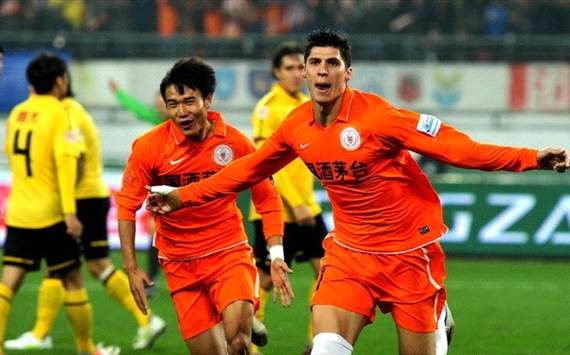 Best ACL Finish: Round of 16 (2010)

Stadium: Guiyang Olympic Sports Center

Capacity: 52,000

Goal.com Analysis: Renhe are hardly experienced in Asia, but with a balanced group they could quite possibly make it to the Round of 16.
MANAGER
Gong Lei

The club's caretaker coach spent 11 years as a journeyman footballer, gaining popularity in the country as a television pundit before joining Renhe as an assistant in 2007.
Guizhou Renhe's success in 2012 came after a name change and relocation from Xi'an to the city of Guiyang. With support from both local governments and big-named sponsors, Guizhou were able to book their ACL ticket with a fourth-place finish in the CSL.
Their off-season has been marred with the unexpected firing of local head coach Gao Hongbo and the loss of Australian Dino Dulbic, one of their best players in 2012. After the front office failed to secure the services of Chelsea legend Frank Lampard in the January window, Guizhou instead signed Bosnian international Zvjezdan Misimovic from Dynamo Moscow.
The club's home ground, Guiyang Olympic Sports Center, has often been criticised for its poor pitch condition; whether or not this is the state of affairs come match-day it will surely add to the team's psychological advantage in front of one of the CSL's largest crowds.
KASHIWA REYSOL


2012 Season Results


J-League: Seventh Place
ACL: Round of 16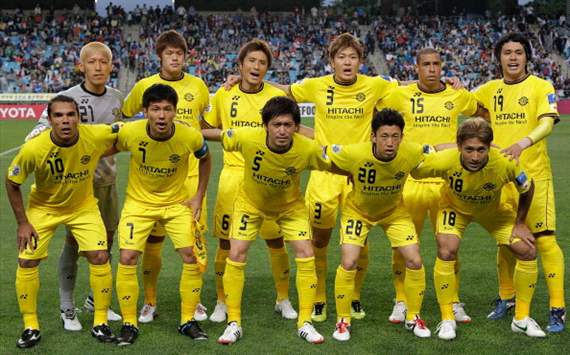 Best ACL Finish: Round of 16 (2012)

Stadium: Kashiwa Stadium

Capacity: 16,000

Goal.com Analysis: Reysol's first ACL campaign was a classic case of baptism by fire, and their performance in away matches will be a true indicator of whether or not they're ready to compete in Asia.
MANAGER
Nelsinho Baptista

The steely-eyed Brazilian became the first J-League manager to win a title a in his first year after promotion when he led Reysol to glory in 2011. With the experience of 2012's ACL campaign in his pocket, Nelsinho now knows what will be expected of his team this time around.
Reysol were one of three Japanese representatives to be eliminated from the ACL in last year's Round of 16, and with several defensive lapses throughout the season were never truly in the running to defend their 2011 title. They found redemption in the year-end Emperor's Cup, where they beat Gamba Osaka 1-0 on New Year's Day to earn Japan's fourth and final ACL berth.
Brazilian manager Nelsinho Baptista has previously utilised 4-2-3-1 and 4-4-2 formations with countrymen Jorge Wagner and Leandro Domingues on the wings as play-makers, but this off-season he's attempted to copy the three-back system used successfully at Sanfrecce Hiroshima and Urawa Reds. This transition has not come without setbacks as the team failed to score in the pre-season Chiba Gin Cup and Japanese Super Cup.
After their miraculous 2011 season Reysol had trouble adjusting to the difficulties of ACL travel, and while they'll be better-prepared this year they are still faced with a fixture-packed April. With former Guangzhou Evergrande star Cleo in the roster, they have the experience to make waves in the tournament.