SANFRECCE HIROSHIMA


2012 SEASON RESULTS


J-League: Champions
ACL: Did not participate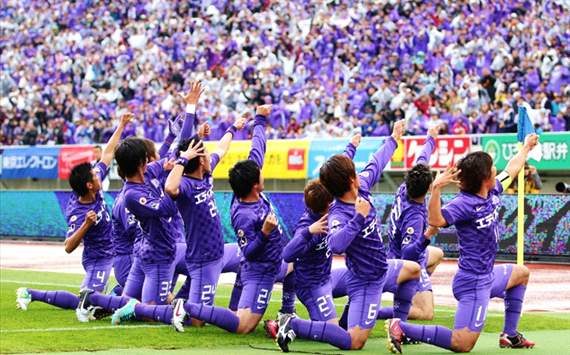 Best ACL Finish: Group stage (2010)

Stadium: Hiroshima Big Arch

Capacity: 50,000

Goal.com Analysis: With the departure of defender Ryota Moriwaki and an off-season injury to Mihail Mikic, Sanfrecce are hurting for players and could have trouble balancing the demands of the J-League and ACL.
MANAGER
Hajime Moriyasu

A long-time coach at the club, Moriyasu successfully continued the tactics employed by previous manager Mihailo Petrovic. His steady guidance brought the club their first-ever J-League championship and earned him Manager of the Year honours.
Sanfrecce Hiroshima will be participating in their second Asian Champions League after a remarkable J-League championship run in 2012. After returning from a year-long relegation, the soutern club demonstrated attractive passing football under the guidance of manager Mihailo Petrovic.
After Petrovic's departure, former head coach Hajime Moriyasu turned his familiarity with the squad into an unprecedented J-League title in his first year as manager. With a three-back system Sanfrecce are not afraid of pressing for the goal, and 2012 MVP Hisato Sato will as always be the player to watch and has already made his mark on the 2013 season with a stunning volley goal in last weekend's Super Cup.
A successful Asian campaign would not only give Sanfrecce international recognition but could also aid in the team's efforts to build a football-specific stadium that would replace the outmoded Hiroshima Big Arch.
BUNYODKOR


2012 SEASON RESULTS
Uzbek League: Runners-up
ACL: Semi-finals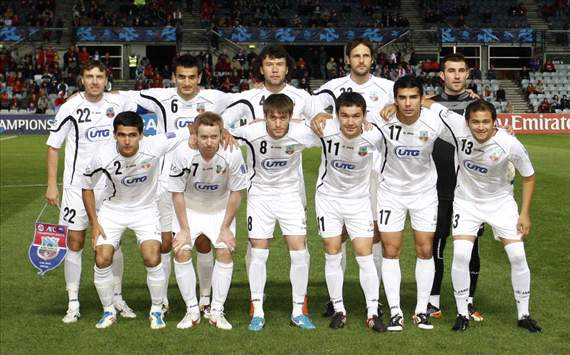 Best ACL Finish: Semi-finals (2008, 2012)

Stadium: Bunyodkor Stadium

Capacity: 34,000

Goal.com Analysis: Bunyodkor are more than capable of reaching the quarter-finals but having to once again travel to East Asia during the group stage could affect the team's fitness and hamper their progress.
MANAGER
Mirjalal Kasimov

A former player and national team captain, Kasimov currently manages both Bunyodkor and the Uzbek national team He's brought the club to the semi-finals twice but this year he will have to balance club with country as Uzbekistan look to qualify for their first World Cup.
One of the competition's youngest sides, Bunyodkor were founded in 2005 and swiftly rose to the top of Uzbekistan's footballing pyramid. The Swallows made their continental debut in 2008 and despite being grouped with West Asian heavyweights such as Al-Ittihad, Sepahan finished first in the group and reached the semi-finals.
The club prefers a direct style of football that is used by other teams in the league as well as the Uzbekistan national team. Opposing defences will be looking to mark Lutfulla Turaev, who joined the team in late 2011 and last year became one of Bunyodkor's most valuable players.
Playing in the newly-built Bunyodkor Stadium, the Uzbek side will need to rely on their intimidating home atmosphere if they expect to escape the group.
BEIJING GUOAN


2012 Season Results


CSL: Third place
ACL: Group stage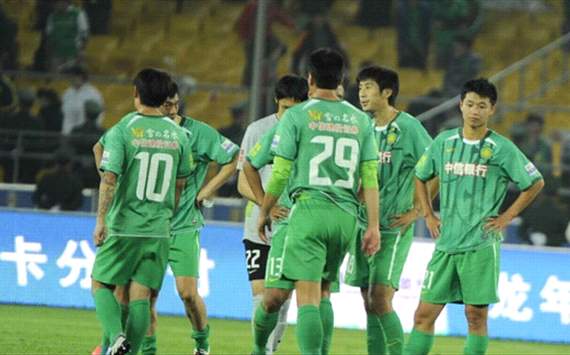 Best ACL Finish: Round of 16 (2010)

Stadium: Beijing Workers Stadium

Capacity: 66,000

Goal.com Analysis: With a new coach and a lack of big signings this off-season, Guoan will be lucky to reach the Round of 16 and are highly unlikely to advance further.
MANAGER
Aleksandar Stanojevic

The Serbian coach was chosen for the position after leading bottom-dwelling Dalian Aerbin to fifth place in 2012. He would have stayed there were it not for the merger between Aerbin and local rivals Dalian Shide.
Unique in being a fully-professional club in China, Guoan have been regular participants in the ACL since 2008. But after firing Portuguese coach Jaime Pacheco and selling star midfielder Xu Liang, Guoan appear to be lagging compared to their Chinese brethren in terms of reinforcements for the upcoming season.
Former African Footballer of the Year Freddie Kanoute will lead the competition's oldest squad into battle; his age (and those of his team-mates, many of whom are over 30) could negatively impact the team's fitness.
As their slogan states, 'Beijing Guoan is always fighting for the championship.' With fervent supporters frequently filling Workers Stadium for continental fixtures, the capital city club will be aiming to make up for last year's disappointing group stage finish.
POHANG STEELERS


2012 Season Results


K-League: Third Place
ACL: Group stage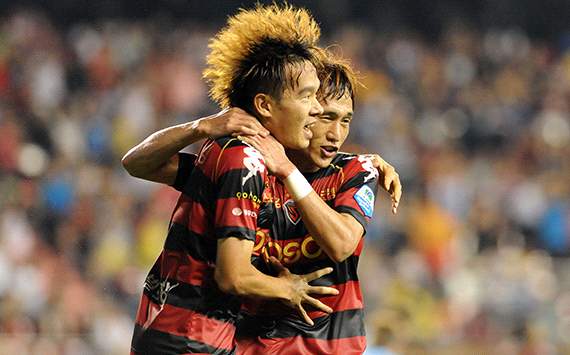 Best ACL Finish: Champions (1997, 1998, 2009)

Stadium: Pohang Steelyard

Capacity: 25,000

Goal.com Analysis: After a disappointing 2012 campaign, Pohang's goal will be to reach the quarter-finals in 2013. Should they make it that far the three-time champions would certainly be dark horse favourites to add a fourth ACL trophy to their collection.
MANAGER
Hwang Sun-Hong

A legendary striker for both Steelers and South Korea's national team, Hwang arrived in 2012 to help rebuild the team and led them to an FA Cup victory. A fan favourite, Hwang is highly respected in the locker room as well and will have great expectations placed upon him.
After winning the ACL in 2009 for the third time, Pohang also made their mark on the world by placing third in that year's Fifa Club World Cup. They reached this year's edition after a roller-coaster 2012 that saw the Steelyard residents get off to a poor league start but improve enough to capture the FA Cup and finish the K-League in third place.
In an age where foreign clubs are frequently seen in East Asian clubs, this year's Steelers are unique in fielding a squad consisting solely of Korean players. With manager Hwang Sun-Hong openly stating his preference for good organisation over 'selfish foreign players', the team's performance will surely be monitored closely by observers.
With a strong midfield and attackers Hwang Jin-Sung and Park Sung-Ho leading the way, visitors of the Steelyard can expect an exciting campaign from the tournament dark-horses.