URAWA REDS


2012 SEASON RESULTS


J-League: Third place
ACL: Did not participate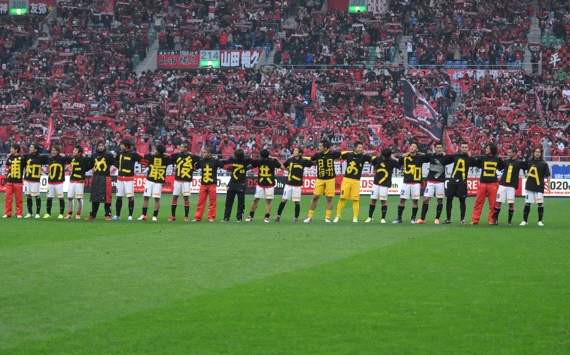 Best ACL Finish: Champions (2007)

Stadium: Saitama Stadium 2002

Capacity: 60,000

Goal.com Analysis: The Reds take the ACL more seriously than any club in Japan and will be looking to win it. Neither the club nor their dedicated supporters will be satisfied with anything less than a championship.
MANAGER
Mihailo Petrovic

In five years at Sanfrecce Hiroshima, Petrovic implimented a pass-heavy attacking style that won supporter's hearts and, more importantly, matches. He brought the same tactics to Saitama Stadium, where he's done well to survive pressure from the Urawa faithful and should contribute to their Asian success.
Following their 2006 J-League title, the Reds made their mark on the continent by capturing the 2007 Asian Champions League before placing third in the Fifa Club World Cup. But History was not to be repeated in 2008, as the Reds lost in the semi-finals to eventual ACL champions Gamba Osaka. With heavy expectations placed upon the club, the team hit a devastating slump that in 2011 saw the Saitama giants barely avoid relegation.
The Reds reformed in 2012 under Mihailo Petrovic, whose successful tactics carried over well from Sanfrecce Hiroshima. The arrival of Tomoyuki Abe and Tomoaki Makino brought leadership and defensive stability, and the club made several proactive signings in the off-season that included midfielder Kunimitsu Sekiguchi.
With an aggressive attacking strategy implemented through a 3-4-2-1 system, the Reds are capable of scoring from the sides or straight up the centre and, backed by some of Japan's most fervent supporters, will be looking to make a splash in their Asian return.
GUANGZHOU EVERGRANDE


2012 SEASON RESULTS
CSL: Champions
ACL: Quarterfinals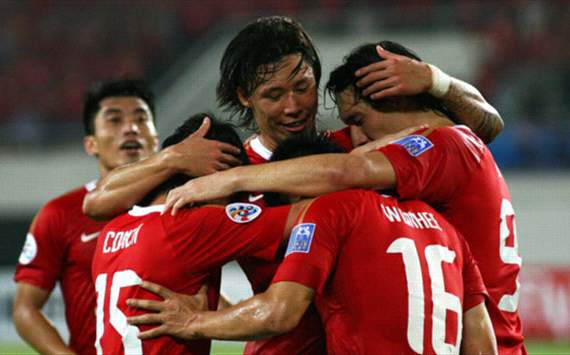 Best ACL Finish: Quarterfinals (2012)

Stadium: Tianhe Stadium

Capacity: 58,500

Goal.com Analysis: Guangzhou are more than capable of improving on their 2012 finish and reaching the semi-finals. Doing so would go a long way toward proving that Chinese clubs can compete with Japan and Korea.
MANAGER
Marcelo Lippi

One wouldn't think that there are any taller mountains to climb after winning the World Cup, but the Italian is revered in China and has brought European sensibilities to the league. The ACL would be a cherry on top of a long and illustrious career.
Guangzhou Evergrande are one of China's most successful modern clubs, dominating the country's domestic league last season and capturing a treble with Super League, FA Cup, and Super Cup wins. Backed by the Evergrande Real Estate Group, owner Xu Jiayin built up the club from a League One side with the purchase of several Chinese internationals and foreign stars such as Dario Conca, Lucas Barrios and Miriqui.
Coach Marcelo Lippi has the team focused on balance and possession; the three South American attackers dominate up front while Zhao Xuri and Qin Sheng hold the fort in the centre of the pitch. Muriqui, with 41 goals in 60 CSL matches, will be Evergrandes' main weapon.
Evergrande have quickly risen to the top of the Chinese footballing pyramid, but a performance surpassing that of last year's quarter-final run will be needed to prove that Chinese clubs are ready to compete in Asia.
JEONBUK MOTORS


2012 Season Results


K-League: Runners-up
ACL: Group stage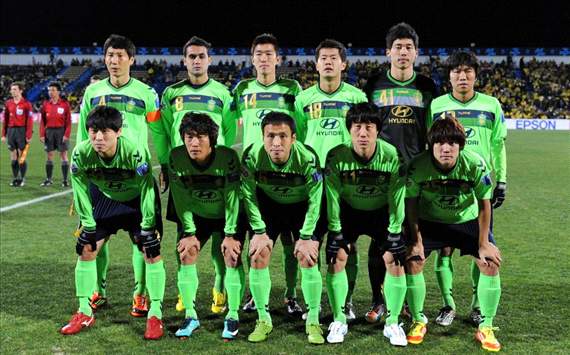 Best ACL Finish: Runners-up (2011)

Stadium: Jeonju World Cup Stadium

Capacity: 43,000

Goal.com Analysis: It's hard to expect Jeonbuk to reach the final again this year, but a win would certainly be satisfying after the disappointment of 2011.
MANAGER
Fabio

The caretaker manager has attempted to reign in Jeonbuk's attack-happy tactics, instead shoring up the side's defensive tactics and reducing the number of goals allowed.
Jeonbuk Motors came tantalising close to capturing the 2011 Asian Champions League, but fell short in penalties against Qatar's Al Sadd in front of a disappointed home crowd. They followed that performance up with a runners-up campaign in the 2012 K-League where they were outclassed by winners FC Seoul.
Under interim manager Fabio, the club have spent nearly €3.5 million in off-season acquisitions including Incheon United captain Jung In-Hwan and striker Kevin Oris. With depth in all positions they appear prepared to repeated their 2011 campaign and even surpass it. Striker Lee Dong-Gook, a national team regular and domestic superstar, will be the man to look out for at the top of Jeonbuk's 4-2-3-1 formation.
Should they manage to get past the group stage, former manager Choi Kang-Hee, now in charge of the South Korean national team, could reportedly return to his club after World Cup qualifying for Asia concludes. His presence would be an added boost to a club that is looking to return to its silverware-winning ways.
MUANGTHONG UNITED


2012 Season Results


TPL: Champions
ACL: Did not participate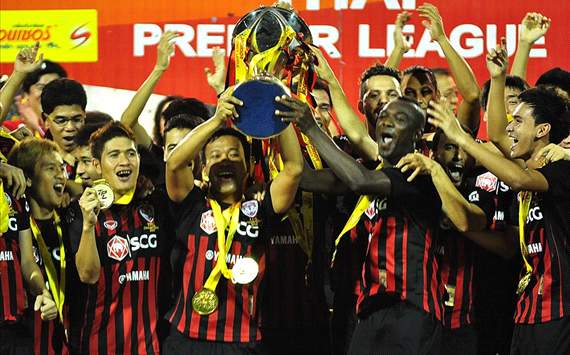 Best ACL Finish: Play-off

Stadium: SCG 'Thunderdome' Stadium

Capacity: 17,000

Goal.com Analysis: In their first ACL appearance expectations will be low for United and they are not considered favorites to escape the group stage. Their performance, along with fellow Thai club Buriram United, will be considered a yardstick of Southeast Asia's progress in club football.
MANAGER
Slavisa Jokanovic

After an unremarkable career as a player, 'Jokka' became the first foreign coach to be named Manager of the Year in Thailand after leading Muangthong to their undefeated championship in his first season at the club. He previously led Partizan Belgrade to multiple championships in his two years there.
Founded in 1989 as Nongjok Withayanusorn School by the future president of the Football Association of Thailand, Muangthong struggled as an amateur side until 2007 when they were bought out by Siam Sport Syndicate owner Rawi Loethong.
They proceeded to conquer Thai football step-by-step, winning the country's Division 2 and 1 before capturing the Thai Premier league for three straight seasons. Their 2012 championship was possibly the most impressive as it came without a single defeat. In Asia United have impressed, reaching the AFC Cup semi-finals in 2010.
Fans familiar with Southeast Asian football will know to watch Teerasil Dangda, whose performance with Thailand at last year's AFF Suzuki Cup earned him a trial with Atletico Madrid. He'll lead a side that is used to playing a fast-paced passing game but will be largely unfamiliar with the playing level of top Japanese and Korean clubs.