FC SEOUL


2012 SEASON RESULTS


K-League: Champions
ACL: Did not participate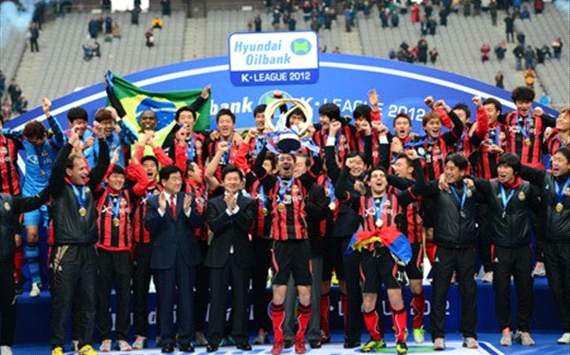 Best ACL Finish: Runners-up (2001-02)

Stadium: Sangam World Cup Stadium

Capacity: 66,000

Goal.com Analysis: On paper FC Seoul are the team to beat but their lack of success in Asia could prove to be a handicap. A berth in the semi-finals would be considered a success.
MANAGER
Choi Yong-Soo

As a striker, Yong-soo led Korea to the 1998 World Cup, and in his debut as manager brought FC Seoul the K-League title.

A favorite with both fans and media, he is considered one of the country's most promising managers.
FC Seoul dominated the K-League last season with fabulous attacking football. After claiming the league trophy their aim is to capture the Asian Champions League this year. While Korean clubs have won three out of the last four tournaments, Seoul reached the tournament final just once in 2002 but failed to capture the crown.
The capital city club prefer to stay on the attack with energetic play on the sides and intelligent movement in the centre. Playmaker Molina and striker Dejan, known as the 'Demolition Duo,' are the K-League's most potent offensive combination. In the middle, captain Hah Dae-Sung controls the game like Xavi in Barcelona.
VEGALTA SENDAI


2012 SEASON RESULTS
J-League: Runners-up
ACL: Did not participate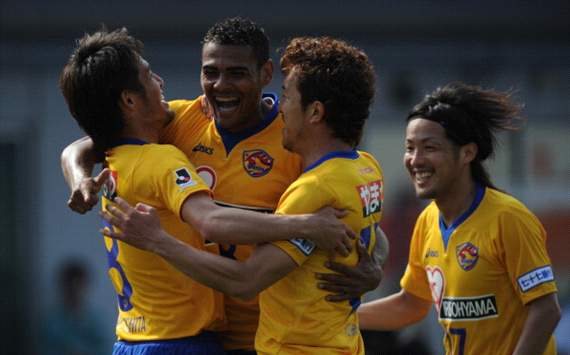 Best ACL Finish: N/A

Stadium: Sendai Stadium

Capacity: 20,000

Goal.com Analysis: Vegalta and their fans are happy to represent the Tohoku region on the international stage; their teamwork and dedication could prove enough to get them through the group stage.
MANAGER
Makoto Teguramori

After just missing out on promotion in 2008, Teguramori led Vegalta to their long-awaited J1 return the following year. He further became a symbol of the club after rallying them to a fourth-place finish in 2011 following the Great East Japan Earthquake.
After avoiding relegation with a 14th-place finish in 2010, Vegalta united a region in the wake of the March 11 natural disasters and surprised the J-League by finishing fourth in 2011. In 2012, they built on their success with a balanced squad that lacked superstars but excelled in teamwork and spirit.
Their 4-4-2 formation features the fearsome duo of Brazilian striker Wilson and Shingo Akamine, both of whom recorded double-digits last season in league play. An aggressive pass-oriented side, Vegalta are not known to shy away from the challenge and are more than capable of holding their own against bigger clubs.
JIANGSU SAINTY


2012 Season Results


CSL: Runners-up
ACL: Did not participate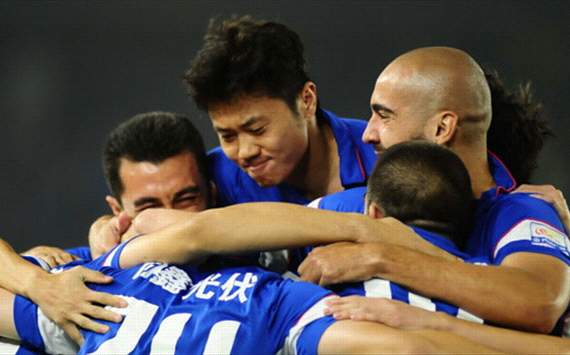 Best ACL Finish: N/A

Stadium: Nanjing Olympic Sports Center

Capacity: 62,000

Goal.com Analysis: With local fans ready to support their side, Sainty have a difficult group ahead of them and may struggle to reach the Round of 16.
MANAGER
Dragan Okuka

The 58-year-old managed several clubs in eastern Europe before guiding Sainty to fourth place in 2011 and a surprise second-place finish last year. He was rightfully awarded Coach of the Year honours from the Chinese Football Association and is known as a dominating presence in the locker room.
A dark horse in the Chinese Super League, Jiangsu Sainty shocked the country's footballing community by finishing just four points behind champions Guangzhou Evergrande despite boasting a fraction of that club's budget. The successful campaign of a club that had struggled to keep a place in the top flight until the arrival of manager Dragan Okuka captivated neutral supporters.
Sainty are bolstered by CFA Goalkeeper of the Year Liu Jianye, but up front must rely on European goalscorers Aleksandar Jevtic and Sergey Krivets (the latter covering an injured Cristian Danalache). Danalache and Jevtic combined for 29 of the team's 49 goals last season, so Sainty will have to discover another scorer if they hope to advance.
BURIRAM UNITED


2012 Season Results


TPL: 4th place
ACL: Group stage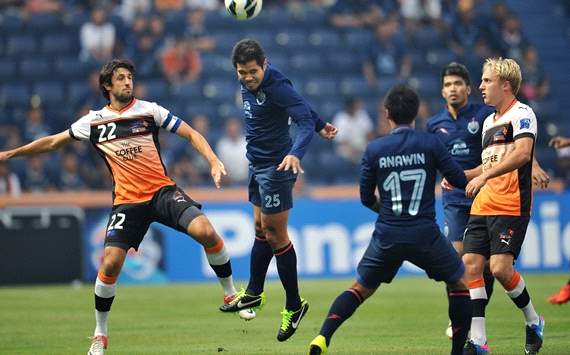 Best ACL Finish: Group Stage (2012)

Stadium: Thunder Castle Stadium

Capacity: 24,000

Goal.com Analysis: Buriram had to fight their way into the group stage and their heroic showing against Brisbane showed that they are not to be underestimated. Atthapol's ability as manager will be the determining factor as to whether they can break through to the knockout phase.
MANAGER
Atthapol Buspakom

Buspakom is considered one of Thailand's best club-level managers after leading BEC TERO Sassana to a runners-up finish in the 2002-03 ACL. With many Thai clubs choosing to hire foreign managers, His treble with United in 2011 showed that local coaches were not to be undervalued.
Fouonded as PEA FC in 1970, Buriram were moved to their current location by flamboyant owner Newin Chidchob. A historic treble in 2011 allowed the Thunder Castle to participate in their first ACL campaign last season, where they failed to advance past the group stage.
After the Asian Football Confederation's re-allocation of ACL spots, United punched their ticket via a dramatic play-off win against Australia's Brisbane Roar. Scoreless after 120 minutes, goalkeeper Siwarak Tedsungnoen blocked three straight penalties to give the Thai side a berth in the group stage.
With a 4-2-3-1 lineup composed mostly of new players, Osmar Ibanez will be United's rock on the back line while Kai Hirano and Dennis Buschening will anchor the action up top.