COMMENT
By Ewan Roberts
The quarter-finals of the
Capital One Cup
have thrown up a host of delectable ties:
Arsenal
's trip to League Two minnows
Bradford
, the return of
Paul Lambert
to Carrow Road, the Ken Bates Clasico and
Swansea
versus in-form Championship side
Middlesbrough
.
Beyond the sheer glory of lifting the cup, each team has a specific need for victory; from a trophy drought that has rocked belief to fan appeasement, from the prize of European football to the confidence a cup win can bring to league form.
Goal.com
takes a look at all the teams and evaluates which side would benefit most from Capital One Cup success.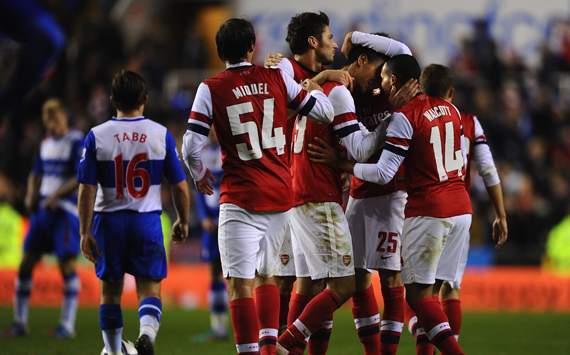 Though Arsene Wenger insists qualifying for the Champions League is comparable to winning a trophy, there is simply no substitute for silverware, and Arsenal have gone seven seasons without tasting success. And, no, the Emirates Cup does not count.
The Gunners came closest to ending that run in 2011, but conspired to lose the League Cup final to Birmingham, who would go on to be relegated from the Premier League.
Questions persist over the character of Wenger's young team (few players in the Arsenal squad are accustomed to victory) as well as his own ability to lead his side to glory; but victory in the Capital One Cup would quash those doubts and provide the belief and winning-mentality that could lead them towards greater success.
Manchester United used the competition to springboard themselves from a barren campaign in 2004-05 to the Premier League title two seasons later, and Arsenal could benefit similarly.
BET365 ODDS TO WIN
-
15/8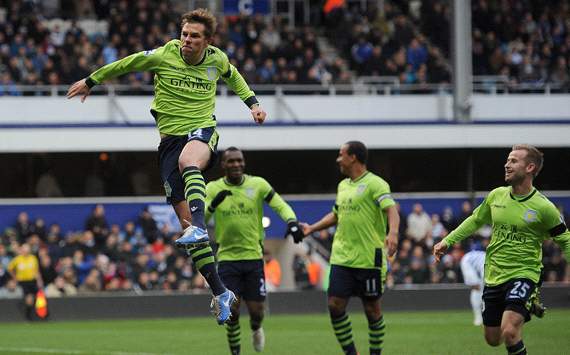 Reaching the latter stages of cup competitions is often seen as an inconvenience for sides mired in a relegation battle, but they can also provide a welcome distraction, momentum and confidence.
In the 2008-09 season, Tottenham – who began the season with two points from eight games – lost the League Cup final, but used the run to guide themselves to a comfortable 8th place finish and won 58% of the matches proceeding their penalty shoot-out defeat.
Aston Villa could benefit in a similar manner, with the elation and confidence of a successful cup run seeping into their league form, vindicating the Paul Lambert era and allowing his young team to grow in a less intense environment.
City rivals Birmingham offer a harsh warning though; the St Andrew's outfit experienced League Cup glory and Premier League relegation within months of each other, struggling to motivate themselves after their cup heroics. But victory for Villa would hint at a return to better times.
BET365 ODDS TO WIN
-
12/1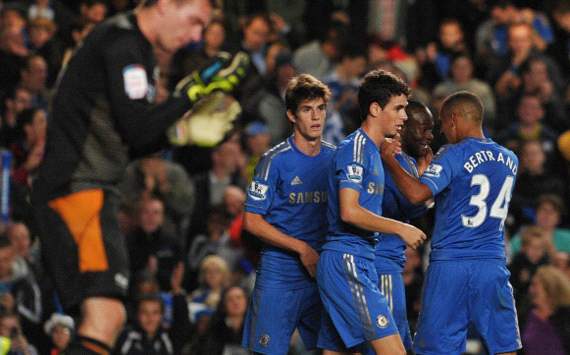 Vilified by his own fans and routinely engulfed by chants lauding his predecessor, few managers need a morale boosting cup win quite as much as Rafa Benitez.
With very little realistic chance of challenging for the Premier League (Chelsea are currently 10 points behind leaders Manchester United) and having crashed out of the Champions League, the Capital One Cup provides a rare chance for glory.
Benitez, a cup specialist, could use the tournament to get fans onside and prove his worth, though admittedly there's little chance that the 'Interim' tag will be wiped from his title should he win.
There would be a certain symmetry if Chelsea's new-look side were to win the Capital One Cup too, given that it was the first silverware of Abramovich's reign, and titles generally breed more titles.
Fernando Torres could benefit also, and he remains key to the Blues' aspirations. Fresh from slaying Sunderland and Nordsjaelland, the many minnows still left in the competition could provide El Nino with easy targets to score against, thus maintaining his upsurge in form.
BET365 ODDS TO WIN
-
6/4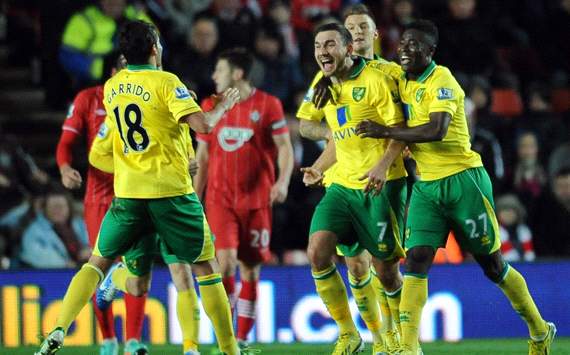 It is hard to believe that Norwich failed to win in their opening seven league games, but they can credit their Capital One Cup run for kick-starting their season.
The Canaries' run in the cup coincided with an upturn in form, and they enter the quarter-finals as the tournament's form team, unbeaten in their last ten games in all competitions.
Progression in the cup bred confidence and confidence fuelled results, but there's a hint of concern that failure at this stage could unbalance the morale of the squad and drag them down the table.
More immediately, victory over Aston Villa – and, specifically, former boss Paul Lambert – would offer much-sought revenge, while defeat may eat away at current optimism.
The Canaries would benefit massively from a healthy jackpot and the prize of Europa League participation. European football mixed with greater exposure would allow the club to attract a higher calibre of player and offer the club the chance to grow.
BET365 ODDS TO WIN
-
12/1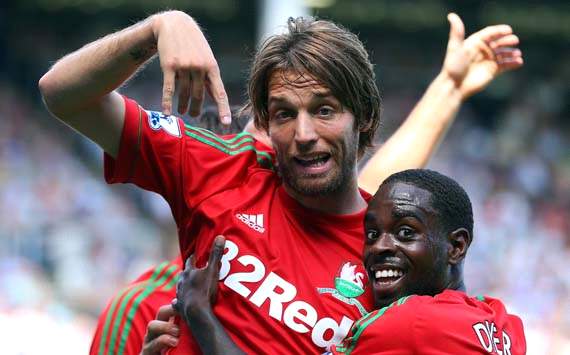 The most entertaining Capital One Cup in recent memory needs a fitting winner, and Swansea simply ooze fun. Matches involving the Welsh side have produced more goals (2.94 per game) than any other top-flight side still left in the competition.
The high-flying Swans, eighth in the Premier League, need only average 0.68 points per game to hit the magic 38-point mark. Barring calamity, Swansea are on course to survive comfortably this season, and of all the sides are best placed to mount a challenge free from league pressures.
European football, the prize awarded to the Capital One Cup victor, could be Swansea's only chance of retaining the players currently excelling under Michael Laudrup. The vultures circling the likes of Michu and Jonathan de Guzman could be kept at bay if the Swans are able to offer Europa League football to their stars.
The last Welsh side to win a major cup was Cardiff City in the 1926-27 FA Cup, but victory for Swansea would end that drought while landing a vengeful blow to their hated rivals.
BET365 ODDS TO WIN
-
7/1
THE REST - BRADFORD, LEEDS, MIDDLESBROUGH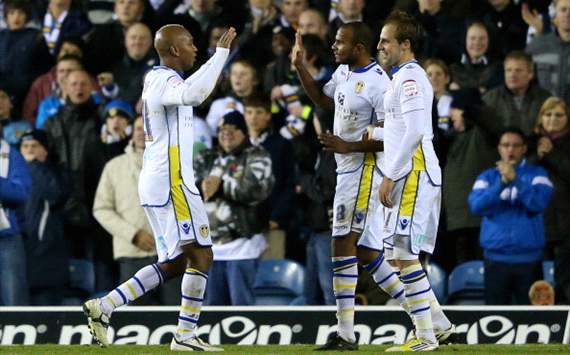 The Football League needs a victor of their own to provide an advert for the accessible domestic quality lurking outside the Premier League bubble, an adrenalin shot of appreciation for lower league football.
Not since Sheffield Wednesday in 1991 has a team from outside the top-tier lifted the Capital One Cup, and the tournament itself would benefit from a giant-killing storyline.
Success in the competition for Middlesbrough and Leeds would hint at a return to former glory, with Boro having won the competition as recently as 2004.
A cup run could help or hinder the sides' league aspirations, with Middlesbrough fighting for the Championship title and Leeds four points outside the play-offs, while a maiden season back in the Premier League could become burdened by Europa League participation.
For Bradford, there would be no better way to get over the embarrassment and potential financial repercussions of their recent expulsion from the FA Cup, though this time they must make sure they field only eligible players.
BET365 ODDS TO WIN
Leeds -
20/1
Middlesbrough -
22/1
Bradford -
100/1
Follow Ewan Roberts on