COMMENT
By Kwame Owusu Ansah
Ghana's third and latest Fifa World Cup appearance was nothing if not an absolute disaster.
As the blame game enters full flow, it seems quite worthwhile to take a critical look at the role of the mastermind of what could well be described as Ghana's worst showing at a major international competition in recent times.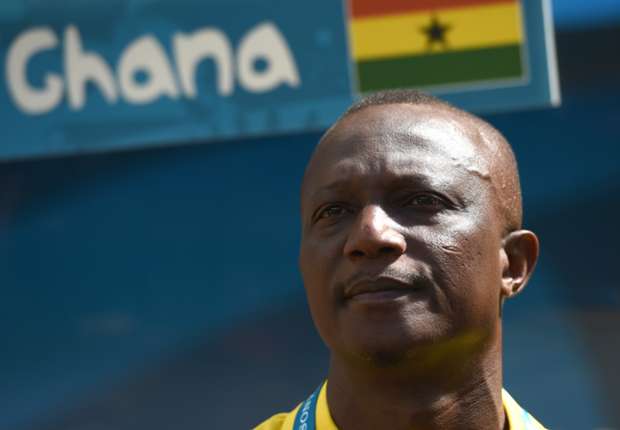 Prior to the ongoing World Cup, a deal in principle was agreed between the Ghana Football Association and Kwesi Appiah, coach of the Black Stars, to extend the 54-year-old's stay in charge for another two years. True to their word, the GFA, during a post-Brazil 2014 press conference held last week, confirmed an extension of Appiah's reign, putting to rest any uncertainty there might be in that regard.
That notwithstanding, the debate as to whether the coach deserved to stay is hardly settled. Not in the public's opinion anyway.
Many a Ghanaian fan who clamoured for Appiah's retention did so with consistency at the back of his or her mind.
Make no mistake - there are loads of positives one could draw from Appiah's original tenure, notably, the team's ability to attack with intent and score at will. That said, question marks still hung over some rather unpopular technical decisions by Appiah which proved costly at Afcon 2013 and in Brazil as well.
Prominent among these was deploying arguably the most creative character in the team at left-back, a move which backfired terribly at the said tournaments.
His decision to rest some of his best players for Ghana's opening Group G game against USA and only unleashing them when Jurgen Klinsmann's charges were perceivably 'tired' could well be renowned as the most foolhardy tactical goof of them all.
Popularly referred to by his players as the 'Silent Killer' - ever the unassuming yet strict disciplinarian he is reputed to be -Appiah's expression of authority on the team [particularly in Brazil] has left much to be desired. Granted, he cannot be faulted entirely for the player revolt that unfolded at the World Cup but he certainly could have done much better than just including in his technical report, mention of a player's failure to warm up before/during one of Ghana's group matches.
Appiah lost his dressing room completely - if reports that emerge are to be believed - and it seems unlikely he'd ever find it intact.
For someone who played at the highest level for so long prior to becoming a coach, it was expected the former Asante Kotoko defender would be equipped with far better communication skills than he has exhibited so far.
As far as communication in sport, by definition, harnesses telepathy on and off the field and gives all involved a sense of belonging, Appiah has failed.
He does seem a bit too secretive, doesn't he?
To illustrate, his own right-hand man, assistant coach Maxwell Konadu, in trying to glorify him in the not-too-distant past, indeliberately exposed this frailty by asserting that he (Konadu) had no idea about which players comprised the coach's final squad of 23 for the Mundial until it became public knowledge.
Personally, I believe Appiah shouldn't have stayed on but, hey, he is the man now and Ghanaians can only wish him well. If, however - against our wishes, needless to say - this renewed experiment fails for reasons identical to those that sabotaged its earlier phase, let it not be said by any that eyebrows were never raised.