In football, much of the focus and limelight is on the attackers and the goals they score or miss. But what many do not realise is that it also takes incredible
Inner Steel
to be a goalkeeper, who can make a string of fine saves but yet be crucified for letting in that one goal.
Our
Gillette Moment of Steel
for Group A in the
World Cup
recognises such a character, who brought instant fame to himself by stopping one of the world's most-recognised names. Step up,
Guillerme Ochoa
.
With 26 minutes gone, Ochoa's
Mexico
side were more than holding their own against host nation Brazil, who understandably came into the game with favourites. Led by the irrepressible Neymar, who had scored twice in their first game, expectations were high for them to notch a second straight win.
But they didn't count on the resilience from the Mexicans, led by their Player of Passion, Ochoa. When a cross came in from the right, Neymar immediately went up for it. Rising above his marker at the far post, the Brazil superstar connected firmly with the ball to send a header that looked destined to end in the corner of the net.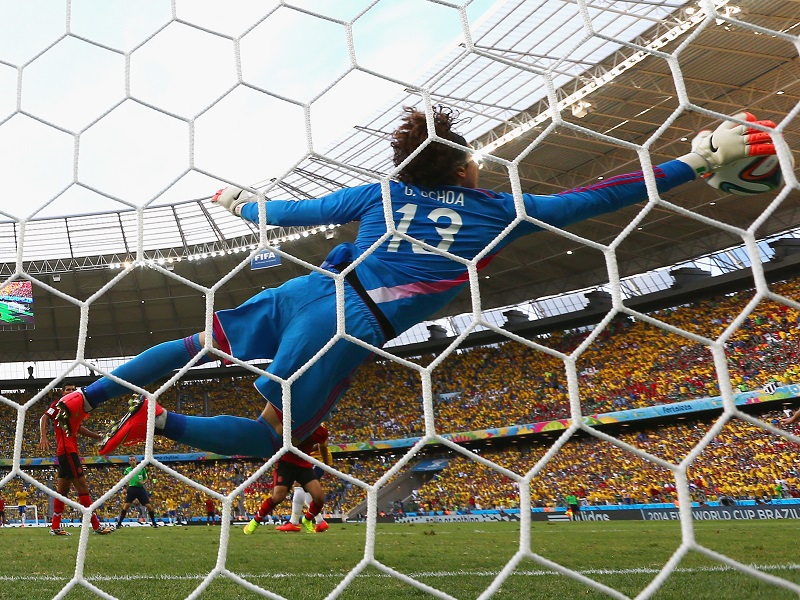 That was until Ochoa reacted. Flinging himself to the right, the 28-year-old produced a brilliant save to palm the ball away just as it threatened to cross the line. It was a stop that silenced the stadium and those watching on television. It was a sensational moment.
Largely unheralded outside of his own country, the free agent is now worldwide famous after that save, while he also went on to make many other fine blocks to ensure the game finished 0-0. But it was him denying Neymar that was the iconic image of Group A - one that is our choice as the
Moment of Steel
.
In football, just as in shaving, the best outcome is determined by precision. When the smallest details make the biggest difference between winning and losing, a mental and physical toughness is needed – a true show of Inner Steel. For football fans who are driven by their passion and their own inner steel, Gillette introduces the Special Edition Brazil Team Razor - available at stores nationwide now for a limited time only.
To find out more about the Gillette Special Edition razor, fun in-store activities and details of prizes to be won, visit www.facebook.com/GilletteSingapore.