COMMENT
By
Teng Kiat
| Deputy Editor, Goal Singapore
I am still catching my breath as I type this. That has to be one of the best 0-0 games I have ever seen. And it wasn't as if both teams did not try their best to find the back of the net - in fact, one could hardly afford to turn away from the screen at any given moment, for fear of missing a key event.
Neymar tried his best for
Brazil
, but Guillermo Ochoa stood tall in the
Mexican
goal and his side could have well shocked the hosts too. This was literally end-to-end stuff!
The Ochoa Show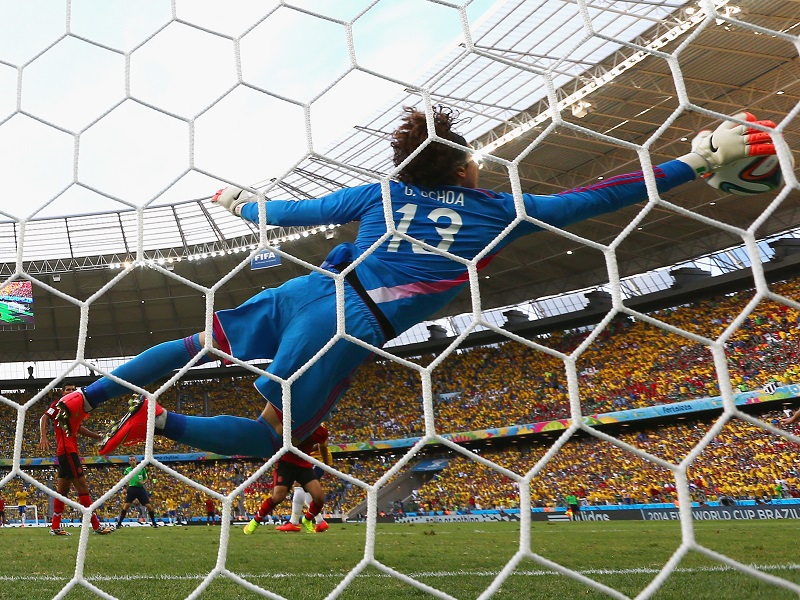 Unless you avidly follow the fortunes of French side AC Ajaccio, are a keen Mexican football supporter, play Football Manager obssessively or you are related to Guillermo Ochoa, it is not likely that you would have heard of the Mexican number one before the game.

But the 28-year-old is now trending on Twitter and driving unprecedented amounts of traffic to his Wikipedia page after a stunning performance against Brazil, where he displayed impeccable positioning and top-notch reflexes.

The shaggy-haired Ochoa pulled off great blocks to deny Paulinho, Thiago Silva and Neymar, but the pick of the bunch came near the half-hour mark. Golden boy Neymar had rose superbly to plant a header just inside Ochoa's right-hand post, but the goalkeeper flung himself brilliantly to palm the powerful effort away. Sensational.

Ochoa was undoubtedly a key part to keeping Brazil out and if he keeps this up, there will be a line of suitors for the 61-cap custodian, who is currently unattached after leaving Ajaccio following their relegation to Ligue 2.
El Tri no pushovers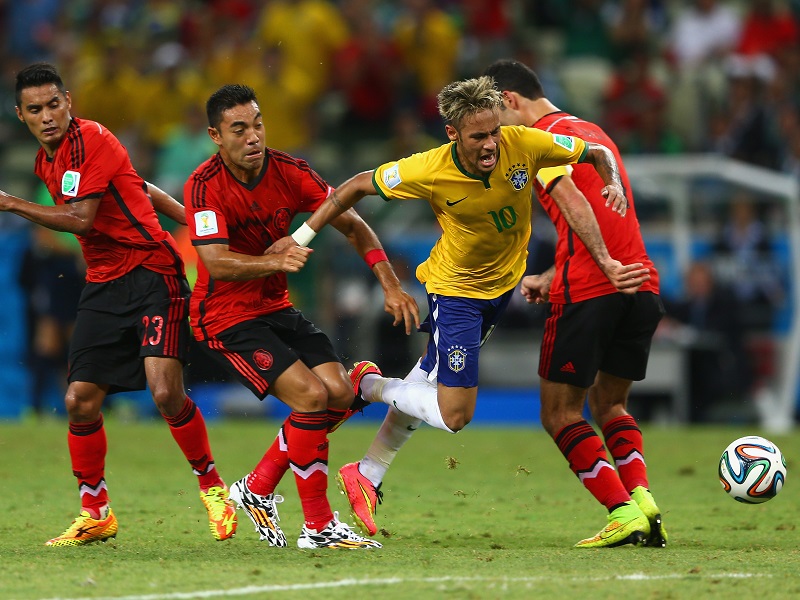 The Mexicans were incredibly unfortunate not to beat Cameroon more than 1-0 in their opening game and they proved that their good showing was not a one-off.

While they struggled to make it through qualifying and eventually had to scrape through via the play-offs after finishing fourth in their group, El Tri seem a totally different prospect at this World Cup.


The red shirts more than gave Brazil a good run for their money, successfully stopping Neymar from scoring thanks to to a combination of Ochoa's heroics and excellent defending. At the other end, they had their fair share of attacks and had 13 shots - only two less than Brazil. While only two of those were on target, that statistic doesn't take into account that a few of those attempts were narrowly wide.

The Mexicans were also not afraid to shoot from range and they gladly accepted the invitation to do so, with Brazil bafflingly not keen to close them down earlier. It will not be surprising if one of them scores a scorcher from distance soon. Similarly, there will not be many raised eyebrows if Miguel Herrera's men go far in this tournament.
The excitement continues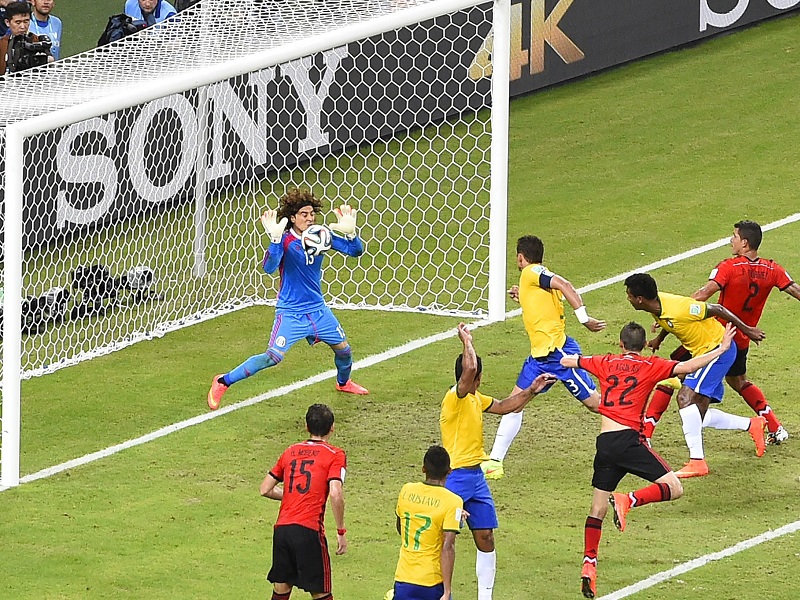 This World Cup tournament is absolutely spoiling us supporters, isn't it?! Yet another enthralling and frenetic match was served up in the first game of the second round. At this point of time, there has only been one game out of the 16 played so far that has bucked the trend - a dour 0-0 affair between Iran and Nigeria on Tuesday.

There is still the Russia versus South Korea game to come before the day's action ends and if that is half as entertaining as Brazil-Mexico, I'd gladly take it. Let's all hope this trend of exciting games is a sign of things to come and not a fad. Long may it continue for the rest of the tournament!