ANALYSIS
By Solace Chukwu
Faced with a tough decision, the stock piece of advice is usually along the lines of: sleep on it and decide with a clear head. Perspective is invaluable, and decisions made in the heat of the moment are often regretted later. I am willing to bet bottom dollar no one on earth had the nerve to say this to Stephen Keshi last night though.
Following two uninspiring draws against Scotland and Greece, Keshi openly demanded a reaction from his lads. If this is it, then perhaps the Big Boss needs to have his wife send over a hairdryer. It is a good thing he has no hair to pull out; he would have wound up bald at the end of 90 minutes.
In the light of day, here are four positives that can be taken from last night's kick-about.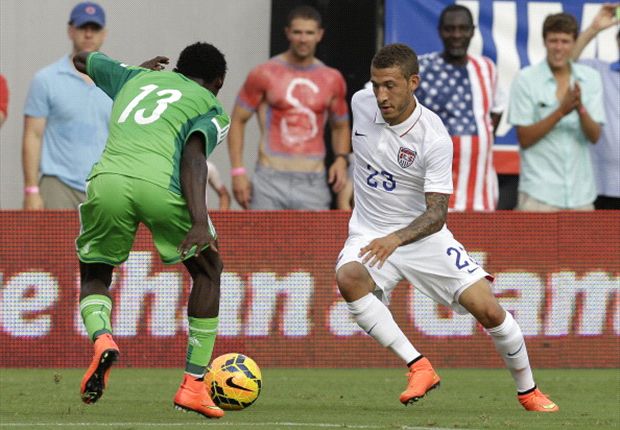 Oshaniwa not out of place.
For a man whose existence only Sherlock Holmes or Hercule Poirot could ascertain a week ago, Juwon Oshaniwa looked decent. This may have to do with my own reduced expectations (he looked like a deer in the headlights at the final of the Afcon last year), but here was tidy and unfussy. First-choice Elderson Echiejile is now ruled out of the World Cup; Oshaniwa will grow into the team and improve.
He got his angles slightly wrong for the United States' opening goal, but that is something that will come with match sharpness and experience. He was certainly a lot less to blame than Ogenyi Onazi, who failed to track Fabian Johnson's run into the box; and Joseph Yobo who chose the wrong moment to admire the advertising hoardings.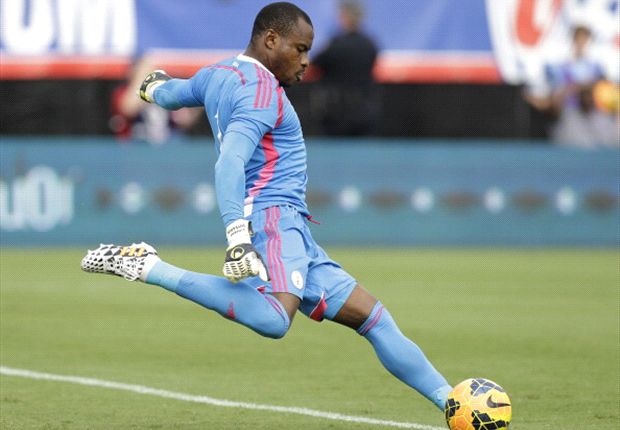 'Safe Hands' Enyeama
Stating the obvious? Probably. In Vincent Enyeama, we have a captain (not you, Joseph Yobo. Put your hand down) and a genuine leader in his position.
Time and again he thwarted the Americans, especially during the second half when the game became stretched. As the Super Eagles midfield and defence lost structure and their heads, Enyeama kept his. In a one-on-one situation, there are few goalkeepers better at making themselves big and reading the striker.
It is without doubt that if the World Cup was a straight duel between goalkeepers, Nigeria would be assured of a place in the quarter-finals.
Now, if only the rest of the team would step up to his level.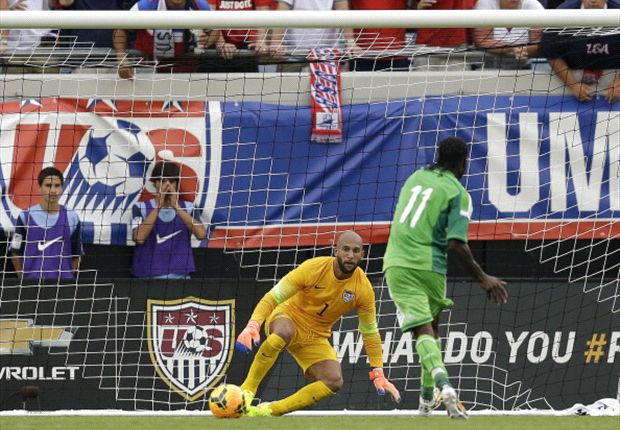 Moses is trying too hard...
Yes, at first glance this does not seem like a positive. Victor Moses was at his usual wandering best, full of endeavour and running, but little end product. Too often, he elected to take on another dribble when a pass was wiser, running into cul-de-sacs.
That said, consider where he is coming from.
He has endured a nightmarish season at Liverpool, losing his place and relevance to youngster Raheem Sterling. He has had to watch from the sidelines as his replacement basks in the adulation of a nation. Moses had similar fanfare surrounding his first steps as an England youth international; it cannot have been easy for him to walk in the shadow of a younger version of himself.
With all of this on his plate, it would have been easy to retreat into a shell or get sucked into a vortex of despair. Instead, Moses has sought to bring to the fore his best attributes. Call it showboating, and on occasion you may be right, but the Chelsea winger at least does not hide when he pulls on the (lemon) green and white.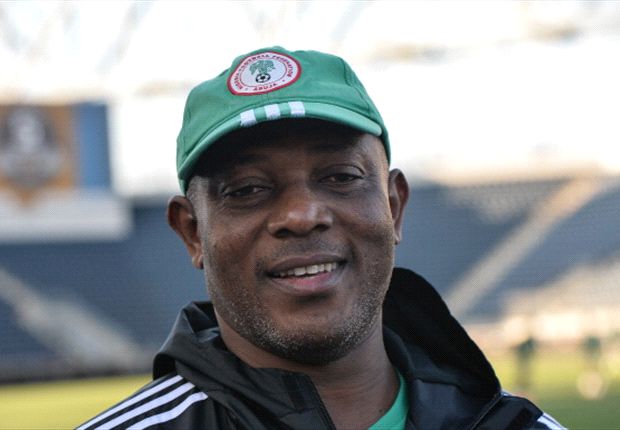 The Big Boss has found the right system
In the midst of all the gloom, a vital fact has snuck away unnoticed: the Super Eagles actually played quite well for the opening quarter of an hour. There was better ball retention in midfield, and this was a consequence of Keshi finally playing a proper 4-3-3.
The inclusion of Ramon Azeez meant there was an extra pair of legs in midfield, and he rotated well with John Obi Mikel and Onazi. In possession, they were composed but as the half wore on they found it harder to play the ball forward due to the static Shola Ameobi. This led to a greater amount of turn-overs.
Once the ball was lost, the problem of the system became apparent. There was a tremendous amount of looseness when the United States transitioned from defence to attack. In this regard, blame must be laid at the feet of both Keshi and Mikel. The former's insistence on playing Onazi in the anchor role is puzzling and concedes space in front of the defence; the latter's failure to marshal the midfield gives the lie to those who have trumpeted his leadership role in the team.
Keshi seems to have figured out that without a no.10, playing a 4-2-3-1 will provide no incision, now he must do the simple bit: put each one of the three where he is best suited.