Brendon Netto


COMMENT | England

Follow on
It's no secret that the more attacking sides that play a fluid style of football generally tend to attract admirers. After all, football is 'the beautiful game'. But it has never been only about slick passing and silky skills. No, what makes it such a great game is that it incorporates attributes like heart, hard work and intelligence as well, all on an even keel.
According to Manuel Pellegrini, it would be 'very disappointing' if Chelsea won this season's Premier League title because they don't play the most attractive football while Manchester City and Liverpool have scored goals by the boatload.
However, there's more to being champions than just playing the most appealing brand of football. If there wasn't, Arsenal wouldn't be in a nine-year wait for a trophy. Now City or Liverpool could well claim the crown this season and while Chelsea's chances seem a bit slim at the moment, their contrasting approach doesn't make them any less worthy.



"It would be very disappointing if either of the two teams who scored the most goals don't win the league. For football, for the fans, for everyone it would be disappointing. I think that the most attractive football, the more goals you can score, should be rewarded.

"





- Manuel Pellegrini

First and foremost, we have to acknowledge the fact that Chelsea's brand of football can hardly be deemed 'boring'. They may not cut through a defense like a knife through butter, but there's no shortage of creative ability within their ranks and their quality regularly comes to the fore. In certain games they do struggle to get into their stride but the fact that they can pull off a result in spite of that is an impressive trait in itself.
Quick passing and movement will always contribute more to the entertainment factor and will draw crowds but as a professional, why should hard work and preparation be any less valued? Work ethic can often be the difference between two sides.
A last-ditch challenge can be as impressive as a one-two, a goal-line clearance as important as a goal and a well-executed offside-trap as intelligent as a creative through ball. There are various angles from which to appreciate football and to focus on only one is to forfeit a better understanding of it as a whole.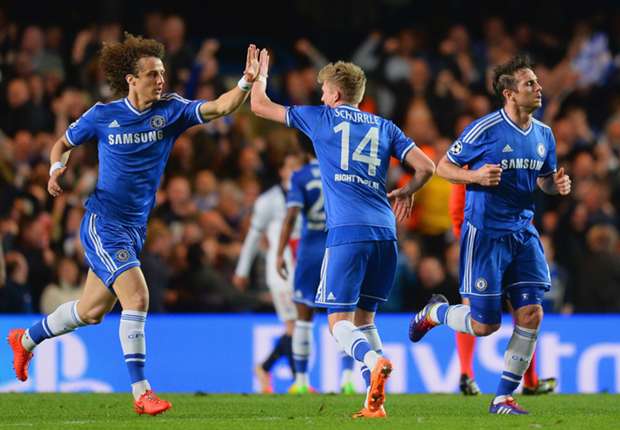 On the surface, Pellegrini's suggestion that his side is more deserving of the league title is all the more baffling since Chelsea did the double over City this season, ending the Chilean tactician's unbeaten run at the Etihad Stadium in the process.
However, his comments are unlikely to stem from ignorance of the nitty-gritty aspects of the game. He's too good a manager to turn a blind eye to the value of diverging approaches. A more likely explanation is that he's finally indulging in the circuit of mind games that every title-chasing manager invariably tends to succumb to.
Perhaps his quotes are meant to fuel Chelsea's desire to go to Anfield and get a result to make a statement, one that insinuates that there's nothing wrong with their approach, especially if it wins them games against the so-called more attractive sides.
A response like that would no doubt play right into City's grateful hands. They need Liverpool to drop points if they are going to have any chance and Chelsea's trip to the red half of Merseyside remains their best bet. Jose Mourinho has probably seen right through this ploy but has no choice but to play along given that they need every win to keep themselves in the hunt.
In a way, this does blemish Pellegrini's reputation a bit because up until this point, he has been hailed as the model professional and one of the things he was regularly credited for was his ability to rise above Mourinho's verbal jibes. City fans may be rather pleased that their manager is willing to get his hands dirty to succeed though.
The bottom line is that this three-horse race comes down to a battle of nerves. Liverpool and City may have all the smooth moves but that isn't the dominating factor at this stage. Despite being the 'little horse', Chelsea are arguably best equipped to grind out the results they need which is the be-all and end-all right now. Admittedly, they aren't quite favourites but don't deserve to be written off in a race as close as this one.
Are Chelsea just as worthy of the Premier League crown? Leave your comments below or discuss with the writer on Twitter @BrendonNetto.
How do you stay up with football when on the move? With http://m.goal.com –your best source for mobile coverage of the beautiful game.