Tim Sherwood boasts of the best winning percentage of any
Tottenham Hotspur
manager in the
Premier League
, but his achievements however have not been enough to warrant a stay past this season.
Goal earlier reported that Spurs were already looking at replacing Sherwood with a new manager
despite having signed him to an 18-month contract only in December last year.
A resounding 5-1 win over struggling Sunderland
on Monday night has done little to sway the former Spurs skipper's chances of an extended presence in the managerial hotseat.
With Sherwood's short-term success in mind,
Goal Singapore
take a look at five other managers who did a remarkable job on an interim basis.
5. Knut Torum - Rosenborg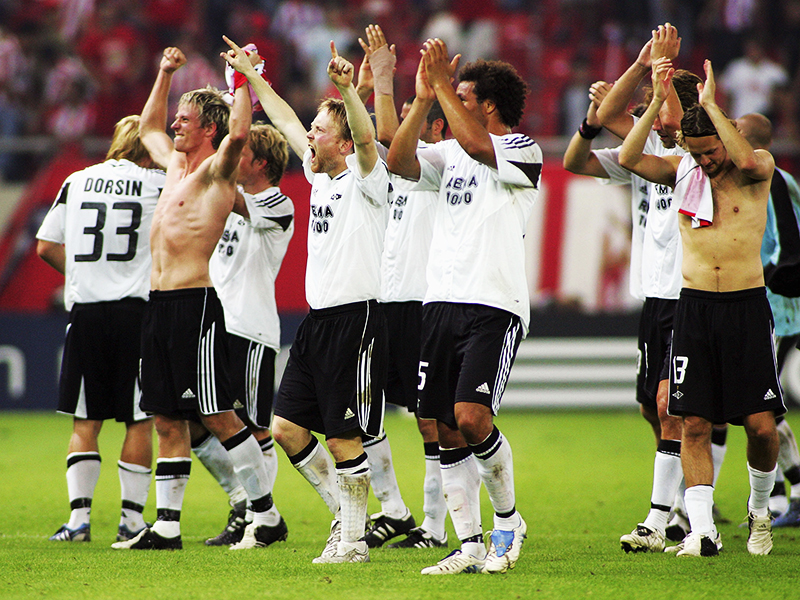 Norwegian side Rosenborg BK were going through a turbulent time in the mid-2000s with the club struggling to even stay in the top flight. In 2006, another disastrous season beckoned with the club trailing league leaders SK Brann by 10 points. Things took a turn for the worse when manager Per-Mathias Hogmo announced he would be taking a two-month sick leave, citing work pressure. In stepped Hogmo's assistant manager Knut Torum, who led the club on a record eight-match winning streak to overhaul Brann and enter the penultimate match of the season with the club sitting pretty at the top of the table, six points ahead. Rosenborg's 20th league title was eventually sealed with a match to spare and Hogmo resigned soon after with Torum taking over on a permanent basis. A relatively impressive Champions League campaign followed in 2008, including the infamous 1-1 draw at Stamford Bridge against Chelsea that led to the eventual exit of Jose Mourinho just days after. Torum himself stayed on for only a few months longer before departing the club.
4. Tony Parkes - Blackburn Rovers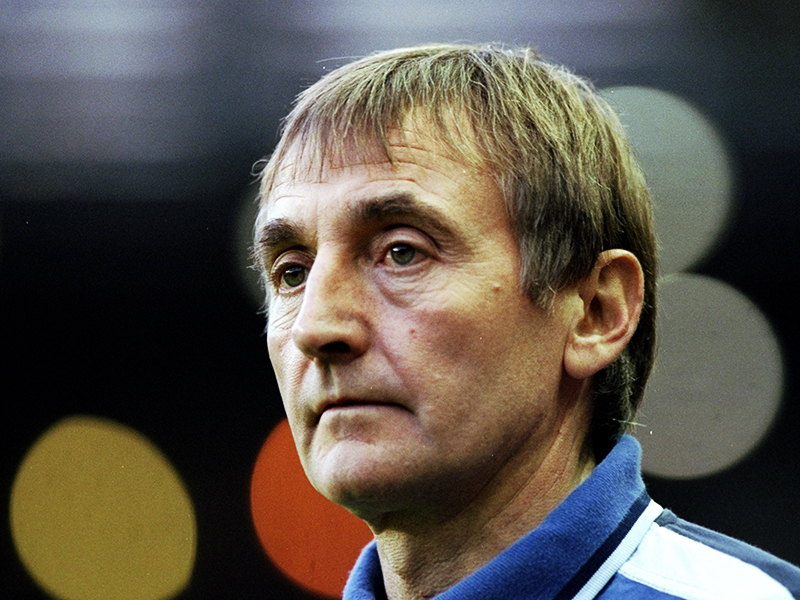 Tony Parkes' inclusion in the list is not down to his achievements whilst an interim manager, which in itself is nothing to gloss over, but for the fact that he probably holds the record for most number of caretaker appointments. The Blackburn Rovers stalwart has taken over the hotseat on an interim basis for no less than six times for the Lancashire club in a span of nearly 20 years! Having played for Blackburn for most of his professional career since his move from non-league side Buxton in 1969, Parkes first took on a caretaker role in 1986 following the departure of Bobby Saxton. He was called upon five more times, in 1991, 1996, 1998, 1999 and 2004, during which time he saw the club transform from a struggling second division side in the mid-1980s to beating Manchester United to the Premier League title in 1995. Parkes' longest spell in charge was from October 1996 to January 1997 overseeing a 30-game run. He was called upon to be a caretaker manager for a seventh time in 2008 at Blackpool. For the record, Parkes has never been a permanent manager although he was close to being offered the Blackpool position.
3. Stewart Houston - Arsenal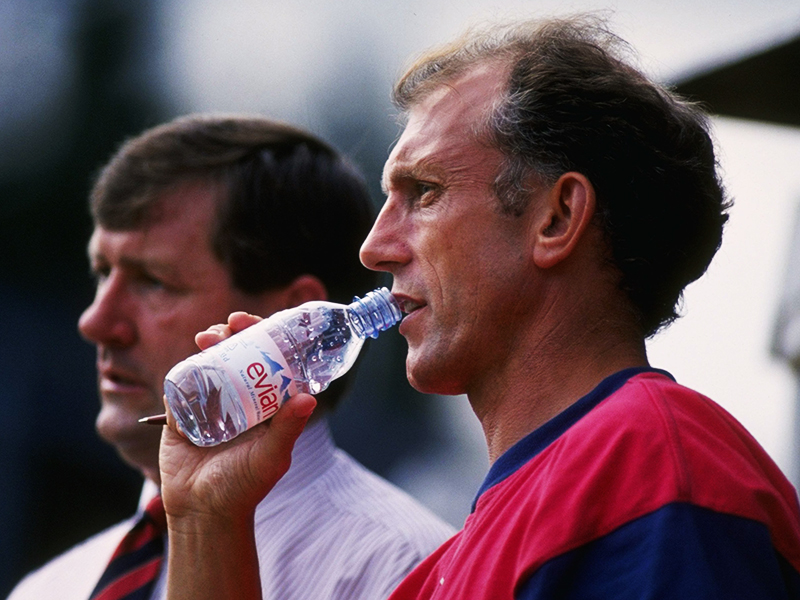 Stewart Houston arrived at Arsenal in 1990 as assistant manager to George Graham, and would remain with the club for six more years also serving under Bruce Rioch. During the lengthy spell with the Gunners, Houston held the caretaker manager's role on two occassions, with his first in 1995 being his most successful spell. With George Graham getting the sack after being found guilty of accepting illegal payments, Houston was brought into the hotseat for the closing stages of the 1994/95 season. The reigning Uefa Cup Winners' Cup champions made the final again under caretaker boss Houston, but lost to Real Zaragoza following a stunning last-minute strike from Nayim. With the apppointment of Bruce Rioch at the start of the 1995/96 campaign, Houston stayed on as assistant manager and was once again called upon to take the hotseat on an interim basis a year later, with Arsene Wenger already pencilled in as a permanent replacement.
2. Rafa Benitez - Chelsea

Chelsea have probably had more managers than any other club in the Premier League in the last five years, and what makes it more unusual is that most of them were able to find success during their short and uncertain stay. Rafa Benitez was brought in explicitly on an interim basis, to takeover the managerial position from November 2012 to the end of the season. The Spaniard's association with Liverpool played a factor in his initial hostile reception by the Chelsea faithful but by the end of his stay he had them calling for his permanent stay. A disappointing run in the Champions League saw the holders exit at the group stage but Benitez made up for it in the cutthroat Europa League winning the final by defeating Benfica 2-1. A number of Chelsea records were also registered under Benitez, the aforementioned Europa League success made the Blues only the fourth club to win all three of Uefa's major competitions. An 8-0 win over Aston Villa was the club's record top flight win, while Frank Lampard broke the club scoring record as well. Chelsea, however, kept to their word and dispensed with Benitez post-season.
1. Roberto Di Matteo - Chelsea

If Benitez felt hard done by, he need only look at his predecessor at Chelsea for consolation. Italian Roberto Di Matteo was brought on as assistant to young hotshot managerial hire Andreas Villa-Boas but once the Portuguese was shown the door, Di Matteo was handed the manager's position until the end of the season. The former Chelsea midfielder quickly hit the ground running, overturning a 3-1 deficit against Napoli in the Champions League round of 16 with a resounding 4-1 win. The good form carried on all the way to the final as the Blues finally became European champions defeating Bayern Munich at their home ground on penalties. Just two weeks earlier, Chelsea had won the 2012 FA Cup by beating Liverpool 2-1. In two short months, Di Matteo won two major titles for the Blues, earning himself a two-year contract in the process in June 2012. However, like most Chelsea managers, his time in the hotseat lasted just five more months, being relieved of his position in November the same year. Di Matteo and Benitez's achievements in their caretaker position perhaps could only be matched by another short-term Chelsea appointee, Guus Hiddink, who won the FA Cup in 2009 during a three-month stay, opting to carry on his role with Russia thereafter.