GUEST FEATURE
By James Ezimoha
I remember listening to football commentaries on the radio while growing up. It was (and still is) hypertensive and dramatic.
The highpoints of such commentaries were the missed goal-scoring opportunities. You'd hear something like, "it's a…it's a…" (At this point, you are on the edge of your seat, heart beating intensely, anticipating the magic word–"goal"), only for the commentator to exclaim, "oh no! What a chance!"
The bizarre thing about those situations was that after the commentator finally disclosed the name of the player who spurned the chance or chances (especially if it happened more than once), that name would stick to your mind, with prejudice, if I might add. Unconsciously, you find yourself hoping that that player either doesn't start the next match or, more awkwardly, doesn't find himself in a goal-scoring position because he's been tagged in your mind as a goal-waster.
Describing Ahmed Musa is certainly not going to be straightforward. His conflicting attributes make him a truly paradoxical character. It's like having to choose between the sweet, tongue-caressing, lustful taste of chocolate and the healthy, nutritious but bitter taste of (some) vegetables.
The CSKA Moscow forward, no doubt, has talent (despite still been described as 'raw' by a general consensus) and is blessed with good speed—a crucial ingredient for modern-day wingers cum strikers. However, it is his propensity for missing goal-scoring opportunities—after speedily occupying a favourable position—that continues to leave Super Eagles fans in bewilderment.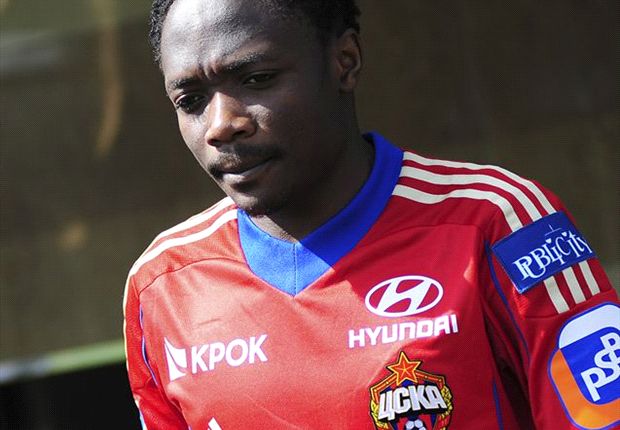 Musa | A Dichotomy between performances for Nigeria & CSKA
In 35 appearances for Nigeria, since making his debut for the senior team in 2010, Musa has only managed five goals.
His goal-scoring return for the Super Eagles isn't quite encouraging, especially for a player of his calibre. It becomes more frustrating when one considers the number of goal-scoring opportunities he often squanders.
This, therefore, just like the effect of radio commentaries, have resulted in fans rightfully labelling him a 'goal-waster'!
The former Kano Pillars talisman, with the sea of goal-scoring opportunities that come his way, should be hitting double-figures by now.
So for how long are we going to be patient with this--surprisingly (for the CSKA Moscow fans who regard him as potent in front of goal) or unsurprisingly (for Super Eagles faithful who have painfully watched him ceaselessly miss chances)—indecisive figure?
There's no need to look too far to capture one or two of his many uninspiring escapades. The recent goalless draw against Mexico is a good example. Musa was at his usual 'best'–wasting rare chances.
"Oh no! Not again," I lamented, after he failed a simple tap-in from Moses's square pass, or to convert Mikel's fine through-ball.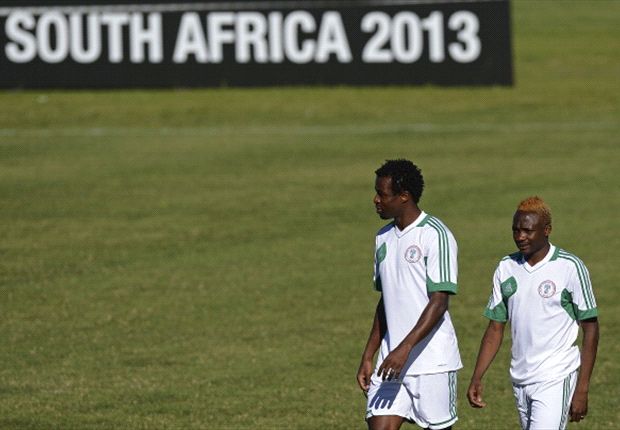 The Super Eagles cannot afford any profligacy at the World Cup
In the Confederations Cup match against Uruguay, the history books might (if not certainly) have been different had Musa converted the chances that came his way. Without doubt, players, even great players, miss goal-scoring opportunities (you'd be forgiven if the visuals of Yakubu's dreadful miss against South Korea in 2010 flash through your mind) but this regularity is cause for concern, especially as the World Cup approaches.
In all fairness, the story is quite different in Russia when he plays for CSKA Moscow; he looks more comfortable in front of goal (maybe because he's been used as the main striker) but since that can't happen in the Super Eagles team, Ahmed Musa, if he makes it on the plane to Brazil, would be best utilised in a 'super-sub' role.
If the counter-attacking tactics Keshi adopted in the last friendly against Mexico are anything to go by, the Super Eagles would be better suited with a more efficient and productive player—in terms of goal-scoring—in the starting XI; a player who is likely to convert full or half chances when these rare opportunities arise.
It is certainly not all doom and gloom for the Nigerian.
At 21, he still has time to smoothen the rough edges in his game and reach the heights expected of him. But if this wastefulness continues, a compilation of his profligacy could end up taking the better part of his eventual autobiography.
"One too many misses cost us…" Hopefully, that won't be the tale in Brazil.