The MediaCorp actor, who has established himself in the industry since crossing over from modelling, talks about his love for football and why he chose to support Chelsea
Model-turned-actor Elvin Ng began his career in 2005, doing well enough to snag a Top 10 Most Popular Artistes accolade a year later at the Star Awards. Elvin also graduated from the National University of Singapore with honours in English Literature, basing his thesis on carnivalesque in the female grotesque, while his favourite reads include Benjamin Constant's
Adolphe
and Ben Okri's
The Famished Road
.
But the actor also has a sporty side. He enjoys swimming and working out at the gym, with football the sport he holds closest to his heart. Incidentally, Elvin is now featuring in a football-themed drama that debuted on
Channel 8
on Wednesday night. Called
World At Your Feet
, he plays striker Wu Wei Xiong, whose signature move is the bicycle kick.
With that in mind, we invited him to talk about the Beautiful Game and his love for
Chelsea
back in March in on the
Goal Singapore Footytalk with Stars
series.
It's no secret that you are a big football fan, Elvin. How did you get acquainted with the sport?
EN: It was in a very strange way! I remember switching on the television and it happened to be the Malaysia Cup final penalty shootout in which Lim Tong Hai missed the crucial penalty; the Lions were devastated and I somehow cried together with them. Since then, there was no turning back. I started following the Malaysia Cup and the English Premier League fervently, played Championship Manager and picked up soccer the moment I entered secondary school. I played at inter-constituency level during my army days but generally, I prefer court soccer to field soccer as it focuses on close control and short passing.

That is a rather interesting history! Well, as you are a known Chelsea supporter, tell us how that came about.

EN: Manchester United kept winning everything [at that time] and I have to admit they were a great team, but somehow I felt they were arrogant. Chelsea was still not a rich club then but they played flamboyant football and they would lose to a lot of the weaker but more physical teams, but there was a period when they would always beat Manchester United so that's how I started supporting them. I still remember vividly the 5-0 demolition job at Stamford Bridge!

I am a United supporter and it's not our fault that we were better than everyone else… Okay, I guess I am only proving your point by saying that. Who are your favourite Chelsea players, then?

EN: Right now, it would have to be Eden Hazard, who's a really gifted young player, though I have many all-time favourites like Frank Leboeuf, Gianfranco Zola and Frank Lampard.

Now, Zola is one player I wouldn't have minded in United colours. How about your best memory?

EN: The best moment would definitely have to be overcoming Barcelona in the Champions League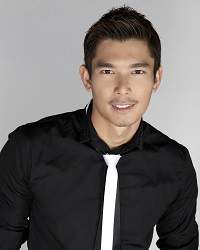 semi-final in 2012 with great fighting spirit, coupled with intelligence and finesse. The classic 5-0 win over Manchester United many years back still ranks high up there, of course.

That was indeed remarkable, doing what they did at Camp Nou. I also remember that 5-0 loss, but for entirely different reasons! Back to the present: how do you think the Blues have fared so far this campaign?

EN: They have done well so far this season, slightly beyond expectations perhaps, after last season's poor showing. They can win the title, of course, with their main rivals being Manchester City.

And you have Jose Mourinho back in his second spell at Stamford Bridge. Is he the man to take the club forward again?

EN: Definitely, he brings character, strength, solidity and a mentality and consistency that makes the team very hard to beat.

He is the Special One, after all. Apart from the Premier League, do you watch any other teams?

EN: I follow the Champions League as well, but that's about it. And of course, a Singaporean would always support the Singapore national team.

Incidentally, you've recently completed filming for a football-themed drama. How was the experience?

EN: Yes, I recently completed filming for a new drama called World At Your Feet. It was fun and definitely felt a lot less like work and more like play on set, but it had its challenges. We endured long periods under the scorching sun and there had to be many takes for even a simple move or passage of play as there were many people involved, and everyone and everything had to be spot-on, precise and accurate. My character's special move would be the bicycle kick and I had so much fun doing it, but of course with a thick mattress already laid on the ground for me!

Sounds like you had a blast! What's next for you then?

EN: I have two consecutive dramas coming up in mid-year, the first being a police drama called C.L.I.F. 3 in which I play a traffic policeman and the second being the soccer drama. I'll be going to Cambodia in May for three weeks to work on a mini-series or possibly a movie produced by their TV station it's going to be exciting for me as it will be my first time acting in English, and also in a very magical and beautiful place. I will also be leading a tour group-cum-variety show to New York and its nearby states before I start filming another nursing-themed drama in July.
The busy life of an actor indeed. Well Elvin, thanks for taking time to speak to us! We look forward to seeing you kick balls on the small screen soon. All the best for your future projects!
Elvin's new football drama, World At Your Feet, is now airing on weekdays at 9p.m. on MediaCorp Channel 8.