Lionel Messi
rewrites the history books yet again.
The Argentinian's hat-trick for
Barcelona
in a
7-0 victory
over
Osasuna
in the
La Liga
brought his tally to 371 goals in all games (including friendlies) for the Catalan side,
breaking the record held by Paulino Alcantara,
who scored 369 goals in 357 games, which stood for almost a century.
He was already the top goalscorer in the club's history in official matches two years ago, but Alcantara's number had stayed out of Messi's reach until last weekend's encounter. Messi had already broken Gerd Muller's record for the most number of goals scored in a calendar year in 2012, scoring 86 goals in that fateful year.
In fact, his next target isn't too far away as he is four goals shy from becoming the top goalscorer in the history of the Champions League, an honour currently held by Real Madrid legend Raul Gonzalez, who has 71 goals to his name.
Think about it: Messi has achieved all that, and is still only 26 years of age.
In this week's Top 5,
Goal Singapore
looks at other iconic footballers who have broken goalscoring records for their clubs or countries in recent times.
5. Alessandro Del Piero - Juventus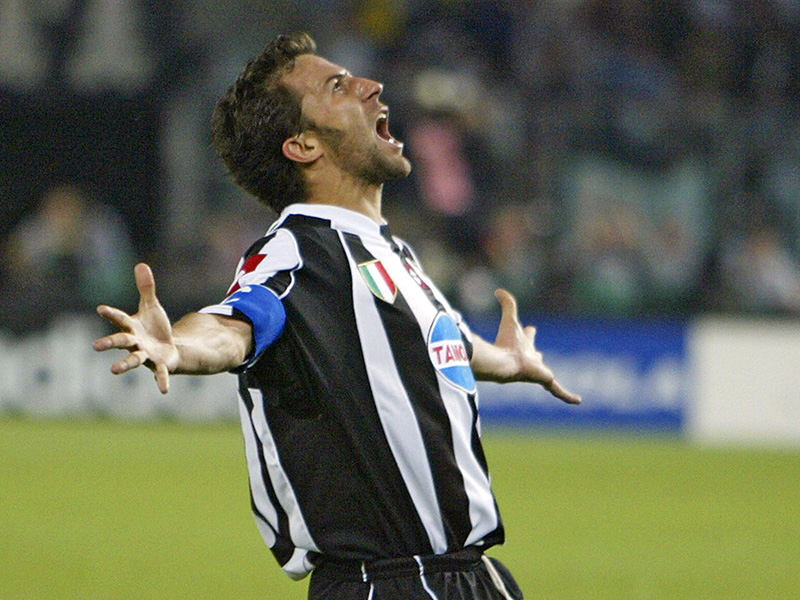 Alessandro Del Piero is one of football's greatest household names. While he is currently at the tail-end of his career playing, captaining and still banging in the goals for Sydney FC, his achievements for previous club Juventus are one to marvel at.

In all, Del Piero played for Juventus for 19 years, captaining the side for 11 of those years. His legendary status in the club is unparalleled, scoring a record 290 goals in a record 705 appearances for the Italian outfit.

It is a remarkable goalscoring and appearance achievement for the player, considering he stuck with the team when they were demoted to Serie B and eventually made their way back to the top flight again.

He is second place in the Italian all-time top scorers list with 342 goals (22 goals behind Silvio Piola), and is the joint fourth top scorer of the Italian national team, alongside Roberto Baggio.
4. Thierry Henry - Arsenal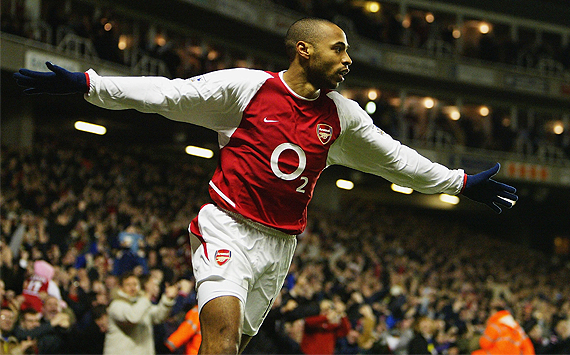 Thierry Henry is arguably the most famous Arsenal player of all time.

Having initially struggled in the Premier League after his move from Juventus in 1999, the Frenchman went on to become Arsenal's all-time leading goalscorer with 228 goals in all competitions.

He was the top goalscorer in the Premier League for a record four seasons (2002, 2004-2006) and he became the first player to score more than 20 league goals for five consecutive seasons (2002-2006).

His goalscoring exploits have also placed him in third place in the Premier League's all-time top goalscorers behind Andy Cole and Alan Shearer.

If you think that's phenomenal, you'd be blown away to find out that Henry is also France's all-time leading goalscorer, with 51 goals in 123 caps fo Les Blues.
3.
Raul Gonzalez - Real Madrid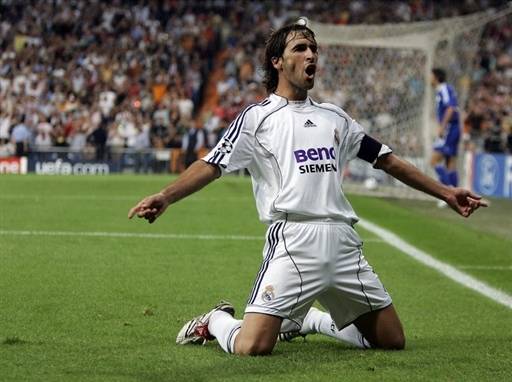 Raul is considered to be one of the greatest and most feared strikers to have ever graced the football stage.

Widely regarded as one of the greatest-ever Spanish players, Raul spent 16 years playing for Real Madrid, amassing a record 323 goals for the club, ahead of Alfredo Di Stefano, who scored 307 goals.

He also has a club-record 741 appearances for the La Liga outfit, where he won six La Liga titles, three Uefa Champions League titles, four Supercopa titles, one Uefa Super Cup and two Intercontinental Cups.

The Spanish forward is also the leading goalscorer in the Champions League with 71 goals (although as mentioned, it will likely be broken by Messi, who currently has 67).

Raul is also the fourth-highest goalscorer in the La Liga with 228 goals. For a long time, he was the all-time leading goalscorer in the Spanish national team too, but David Villa recently broke the record in 2011.
2. Frank Lampard, Chelsea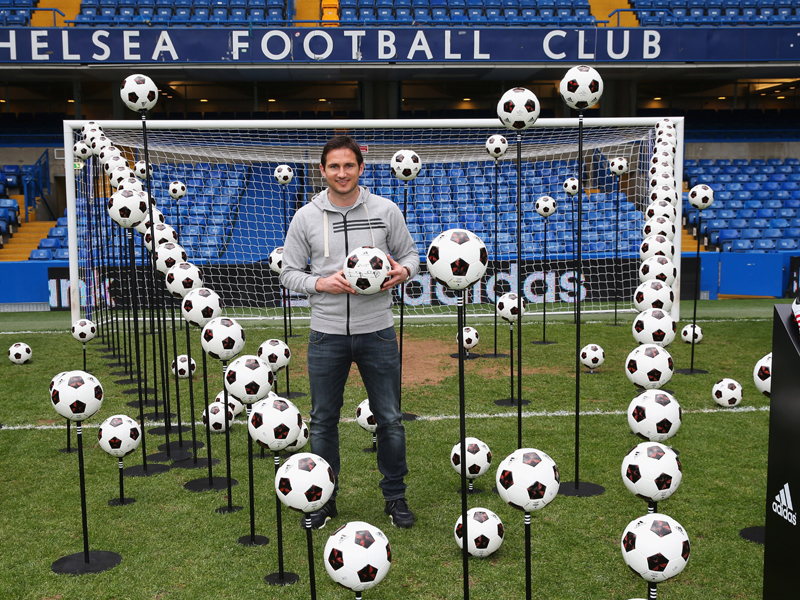 It is not every day you see a midfielder making the cut into such a countdown. But Frank Lampard is an exception.

The Chelsea midfielder surpassed Bobby Tambling's all-time goalscoring record of 202 goals for the club last season in truly amazing fashion.

With the Blues down to 10-man and trailing at Villa Park with a Champions League place at risk, Lampard, who was on 201 goals prior to the match, took matters into his own hands as he scored a brace to secure a crucial victory for his side.

The three-time Chelsea player of the year is still raking in the goals this season as he cements his name in Chelsea folklore.

While it took him almost twice the number of games as Bobby Tambling to overtake the former Chelsea great, he is one of only seven players - and the only midfielder - to have scored more than 150 goals in the Premier League.

Considering his primary position is not that of a goalscorer, Lampard has been Chelsea's top league goal scorer for the club five times and he has the second most number of assists in the Premier League behind Manchester United's Ryan Giggs. Remarkable.
1. Alan Shearer, Newcastle United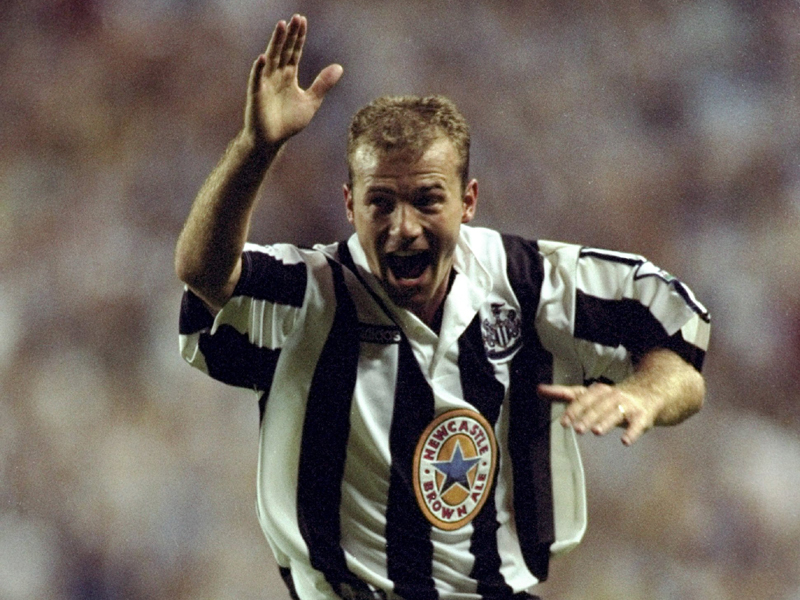 The name Alan Shearer barely needs any introduction.

The former Newcastle United ace is one of, if not the most prolific goalscorer in English football history. Till today, he holds the record for scoring the most number of Premier League goals – 260 goals in 441 matches.

It seems that the man was born to put the ball into the back of the net. He finished among the top 10 goalscorers in 10 out of his 14 seasons in the Premier League, and he was the top scorer three of those times.

Having started his career with Southampton in 1988, he became the first player to score 100 Premier League goals in a little over five years. While 22 other players have reached the three-digit mark since, he holds the record for most goals scored in a season – 34 goals when the league had 42 games (record shared with Andy Cole), and 31 goals when the number of games were reduced to 38 (record shared with Cristiano Ronaldo).