GUEST FEATURE
By Samuel Okediji w/ Ed Dove
Opinions and questions have been raised on what breed or class of players are missing from Stephen Keshi's Brazil-bound Super Eagles team.
Defensively, there is reason for optimism, as Keshi appears to have acquired the complete set. His options include Vincent Enyeama, whose laudable displays have earned and sealed his spot as the Super Eagles' first-choice goalkeeper. Often compared to the likes of legendary glove-man Ike Shorunmu, Enyeama has been a household name for close to nine years.
The Lille star has recently accrued consecutive Ligue 1 Player of the Month awards, toppling world beaters (Zlatan Ibrahimovic, Radamel Falcao) in the process.
Enyeama's name was also listed in the AFCON 2013 Team of the Tournament.
Looking deeply at the heart of defence we find former Sunshine Stars skipper Godfrey Oboabona, whose impressive displays at the AFCON earned him continental and international recognition.
Godfrey comes as the latest in a long line of outstanding Super Eagles centre-backs, following on from the legendary Taribo West and current coach, 'The Big Boss', Stephen Keshi.
Obabona's raw talent coupled with the confidence afforded him by Keshi,has gradually moulded him to be a paramount player in the Nigeria team.
Barring injury, he will start the coming World Cup as Nigeria's #1 centre-back.
However, comparative to this relative wealth of defensive characters, Nigeria are not blessed with influx of attacking players presently.
The ingenuity of the likes of Nwakwo Kano, Emmanuel Amuneke and so many others are unforgettable, nevertheless these two aren't, perhaps, as memorable as the man who got Nigeria's first goal in the FIFA.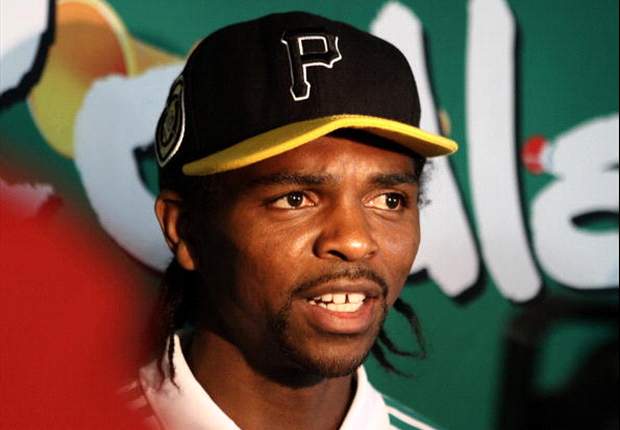 Kanu | A part of Nigeria's Offensive Past
Nigeria's all-time leading goal marksman, the late Teslim 'Thunder' Balogun, whose bullish nature, and approach to his game sends shivers down the spine of any opposition backline.
These are the offensive talents that have built Nigeria's past, but in the eyes of this writer, there current side are not blessed with the talents who could continue this fine tradition. Beyond Emmanuel 'The Real Deal' Emenike, there is no one who can contribute the prospective thunder of a Balogun.
However, I would argue that it is not at the very top of the team where the current generation are truly suffering, but just behind them. The missing piece of the jigsaw in Stephen Keshi's almost-perfect group of players is none other that a true Number 10.
With due respect to John Obi Mikel, the current bearer of the Number 10 jersey, he is not a player fit to be deemed our offensive, creative influence, The Chelsea man has managed to score two goals and given two assist in all competitions this season—these numbers simply aren't adequate enough for such a pivotal role in a major national side like ours.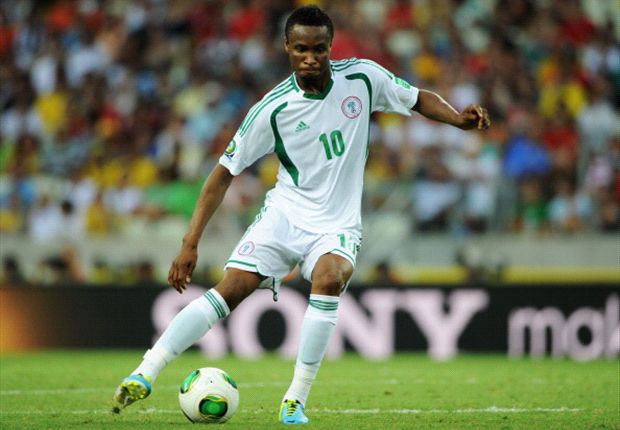 Mikel | Not a Natural Number 10
In my ideal Number 10, I would look for a player who can provide the team with an extra boost in the final third, or who can provide an extra resource of strength when the chips are down.
We require someone who walks the line between being an orchestrator, a chance-creator, a goal-scorer and, most of all, a dribbler. I am looking for an entertainer.
I need a man the squad can look to when all tactics fail. Someone revered for deciding games and being the ON-field leader.
Typical examples of a number 10 breed of player are Lionel Messi of Argentina, Neymar Jr of Brazil and Yaya Toure of Cote d'Ivoire, just to mention a few.
Looking inwards, it's obvious that the likes of Austin 'Jay Jay' Okocha and Daniel Amokachi are no more, leaving the Eagles lacking that one sensational player.
The most recent thing we have seen to a true ten has been Kelechi Iheanacho, however his age limits his chances on the biggest of stages at this moment in time.
The missing jigsaw is known but what current Super Eagles player home or abroad, capped or uncapped can take this all-important mantle prior to the greatest tournament on earth?
These questions are directed towards the ever-capable Stephen Keshi and his technical team. It is their job to unravel them and find a player who can lift Nigeria from the dust to the stratosphere.
At the World Cup, there is only a place for the most pragmatic sides, those who know how to win games and overcome obstacles. The Super Eagles need a decider, but who can this be?