COMMENT
By Shikharr Chandra
There was a time when Oscar was Jose Mourinho's "go-to man" at the club. The Portuguese manager identified the Brazilian as the man he wants to build his new Chelsea side around and the Brazilian was justifying the faith shown by the manager by chipping in with goals and delivering good performances on a consistent basis.
Oscar's rise simultaneously saw the decline of fan favourite Juan Mata at the club. The Brazilian occupied the number ten role and his impressive work rate in both parts of the field added to his attacking qualities which saw him become a vital cog in the side.
Fast forward a few months and how quickly life has changed for Oscar. In his last 12 games, he has just just one goal to show and his drop in form comes at a time when Chelsea needs him to shine more than ever.
It has not just been Oscar's goal scoring this season that has been worrying the Brazilian, his shot accuracy has fallen to 44% since January as compared to 63% in 2013. His chance conversion has dropped to 16.1% as well. To put this into context, Hazard has a shot accuracy of 64% and a chance conversion of 36% in addition to 12 league goals this season.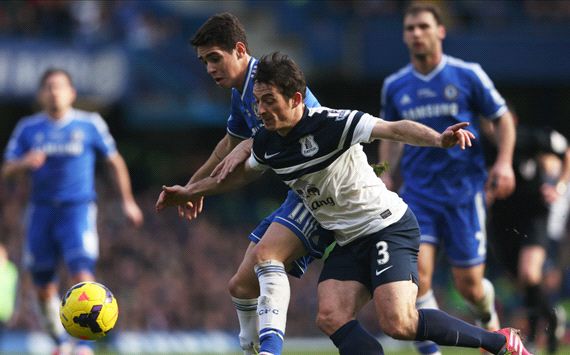 There have been a number of reasons for Oscar's poor run of form, one of them being Mourinho changing his approach to a more 'reactive' formation.
This has made Chelsea more dependent on their wingers with quick counter-attacks as seen in the games against Manchester City and Arsenal earlier in the season.
"In this moment he's not being a match-winner, he's not scoring goals, but he's not playing bad. Not real problems.
" said Jose Mourinho when asked about Oscar.
The 22-year old has been a regular name on Chelsea's team sheet ever since he signed. He has already played more than 90 games in his one and half season for the club in addition to the Confederations Cup and the Olympics. Being part of so many competetive matches could have led to a burn out for the Brazilian.
Mourinho hasn't changed his attacking players too often this season. The former Real Madrid manager has stuck with Oscar, Willian and Hazard as Chelsea's attacking midfielders this season, with the likes of Andre Schurrle and the new signing Mohamed Salah barely getting a run-in. Not to forget Juan Mata being relegated to the bench and Kevin De Bruyne being sold off to Wolfsburg in January after being frustrated with a lack of game time.
Schurrle looked lively when he came on against Everton and even though his shooting was wayward, his positioning and the ability to continue the game in the opposition's half was one of the key reasons that allowed
the Blues
to keep the pressure.
What has been worrying for Mourinho lately is how over-dependent the club has become on Hazard. This has come to fore in the games against Manchester City in the FA Cup and furthermore against the likes of West Bromwich Albion and Everton.
Manuel Pellegrini learned from his mistakes in the league defeat by deploying both James Milner and Pablo Zabaleta on the right to negate the threat of Hazard which meant that Chelsea were toothless when going forward. The result saw the Chelsea lose the game comprehensively with no shots on goal from Mourinho's men.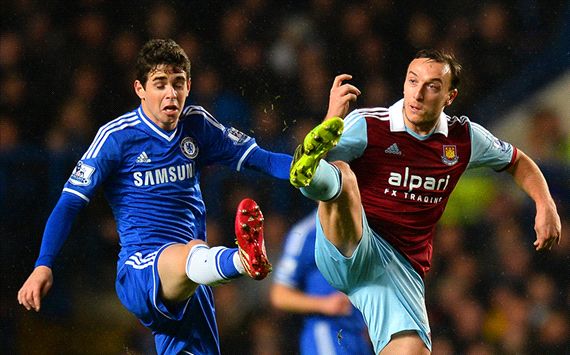 The win against Everton once again showed Chelsea's desire and charecter to win the league, but it further highlighted their inability to carve out any decent opportunity in the game. The Brazilian play-maker was substituted at half-time due to an injury but his first 45 minutes were once again disappointing as Chelsea looked far more threatening once Ramires came on in the second half.
The former Benfica midfielder provided some much needed energy in the game and it was a foul on him that ultimately got Chelsea a late winner.
There is no doubting Oscar's talent. At 22 he is among the finest young talents in the world and despite his drop in form recently, the Brazilian is Chelsea's second top scorer. But what is worrying for Mourinho is that with the club not having a 30-goal striker in the side, he needs his attacking midfielders to step up to the plate.
With a daunting trip to Galatasaray coming up next followed by two derby games against Fulham and Tottenham, Chelsea need Oscar to show his early season promise once again.
Follow Shikharr Chandra on