The Final 1 winner, who just released her first album last week, talks about her love for football and being a true-blue Chelsea and Frank Lampard fan
Farisha Ishak must be living the dream after winning The Final 1, a Singaporean reality-singing competition, last year. But few would have guessed the 18-year-old's passion for football is as big as her talent and voice.
In this week's edition of
Goal Singapore
's Footytalk with Stars, we put Farisha in the spotlight and find out how she came about to love the beautiful game, and her idol Frank Lampard.
How did your love for football begin?
FI:
I started watching football during the 2006 World Cup and my family was supporting England, so naturally I did too. While watching the matches, Frank Lampard caught my eye because I liked his style of play and he stood out for me. I then started to watch Chelsea matches after the World Cup and my love for football developed and grew throughout my loyal years as a Chelsea supporter. Ironically though, my brother, the person who sparked my interest in football, is a Manchester United fan.
But why Chelsea? And how big of a Blues fan would you consider yourself to be?FI:
I wouldn't say I am the biggest Blues fan because I've only been a fan for eight years, but I truly enjoy the way Chelsea play their football and the players in the team. Indeed there have been different styles of play with every change in manager but I still feel that essentially, we're still an all-rounded team. I've seen some of the most historical moments in our club's history, good and bad, and I am so proud to call myself a supporter of Chelsea Football Club.
Ok fine, I'm convinced. So what does Jose Mourinho's return to the club mean to you then?FI:
It is a huge deal to me as he was the first Chelsea manager I knew about when I first started supporting the club and he truly was and still is, The Special One. That is why his return is extra special to me because it feels as though it has come full circle. I've always believed that Mourinho has a unique connection with the club.
Mourinho's been doing a pretty good job as of late. What do you make of the team's recent results, notably the win against Manchester City at the Etihad last week?
FI:
It was a huge win for me personally because I've always felt that Man City is a very tough side to beat. Especially since they were on a 12-match unbeaten home record. Most importantly, it put us on level points with them at that time.
Ok, so you mentioned that Frank Lampard caught your eye earlier. Sure it's not purely for his looks?FI:
Simply put, I really like the way he plays his football. He is a very intelligent player and I enjoy watching how he passes the ball around. I also admire his ability to strike from a distance. Being a fan of his, I've read his autobiography and know for a fact that those excellent goals were a result of hard work and after-training practices. I find his determination to be his best inspiring and I hope to inculcate that quality in myself.
Good answer. Let's talk about the World Cup now. Who would you be rooting for?FI:
I am very excited for the World Cup and I will be supporting England this year, as I always have. To be completely honest, I don't think England would go very far unless Roy Hodgson manages a miracle but I am still hoping for the best for the team. It is difficult for a manager to work with a team that hasn't had much time on the pitch together. Especially with a team that has so many good players but unfortunately fail to play well together sometimes. The failed partnership between Frank Lampard and Steven Gerrard will always be something I'll be upset about, haha!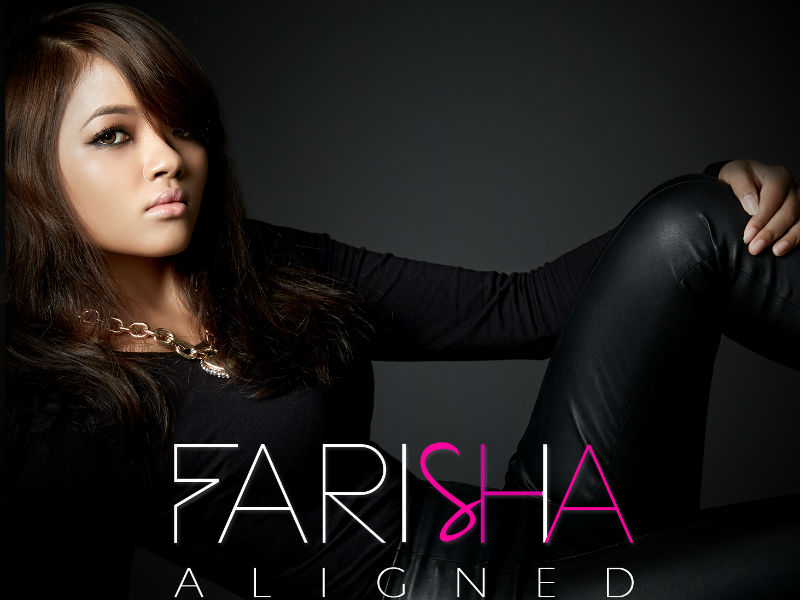 A little bird told us that you've played football yourself back when you were in Victoria Junior College. Care to share?FI:
I decided to join football in VJ because honestly, I'd be mad to pass up such an amazing opportunity! It's one thing to watch football, it's something else completely when you're actually playing it. Prior to VJ, I have never had any experience in the sport whatsoever. I could do a full 90-minute commentary of a match but I had never kicked a ball before VJ, so it was tough initially when I first started out. One thing is for sure though, it was the most fun I had in my college days. I really loved football and I had my brother to help me out a little because he played football for fun and he loved sharing his knowledge about the sport with me. I would have to say that football and music are the main things that form the strong bond between us.
That's pretty cool. So how would you describe your playing style then?
FI:
I played as a right midfielder, so my role was to feed the ball to the right-winger who would bring the ball into the penalty box. As I didn't have the experience, I lacked the technicalities required to perform skills so I like playing simple football. I would try and win the ball and make short passes because I believe that passing increases the speed of the game and it involves more players, which I feel is important in a team sport such as football.
How big of a local football fan are you?FI:
To be completely honest, I do not religiously follow the local football scene. However, I am very patriotic when it comes down to it so I will make it a point to watch the LionsXII especially. More so this year because of our very own legend Fandi Ahmad's managerial involvement. I would love to go down for live matches but I haven't had the chance to unfortunately. Watching any match live is so much better than watching it on your tv screen!
We heard you've released your first ever album just last week! How excited are you about that?
FI:
I am extremely thrilled with the launch of my very first album. It feels surreal to be able to have the opportunity to share my music with everyone. Having been a lover of music, it really is a dream to have my very own physical album. My album has a great mix of different sounds and that's what I think makes it unique, in that I believe it has a song for everyone. For example, there is the element of love in "Aligned" and "Oh Cinta", yet there is also heartbreak in "Stranded" and "Bukanku Tak Cinta". In the midst of all that, you can also find songs that can uplift your spirits and hopefully inspire you such as "Life is Beautiful" and "Believe". I am very proud of my album and I certainly hope everyone out there will not only appreciate the messages in the songs but enjoy the music too.
Wow that really is something. Thanks so much for sharing your thoughts with us Farisha, and we hope you'll get Lampard to listen in to your music someday.
Farisha's album, Aligned, is now available at all CD Rama stores.