GUEST FEATURE
By Austin Akabueze

The debate over Nigeria's participation in the 2014 World Cup Finals has now become enraging. Numerous pundits and commentators are now providing insight and commentaries to ensure effective participation by Nigeria. Many believe that the coming World Cup represents Nigeria's best shot at progressing to the next round, perhaps even bettering the second-round appearance at USA '94. This writer believes that after being in the doldrums for years, Nigerian soccer has found its niche and currently the country sit at the top of the African Soccer rankings.
The 'Doubting Thomases' who believed the 2013 African Nations win was a fluke will surely now be convinced that Stephen Keshi is capable of improving the overall standard of the Super Eagles set-up.
Beating a well-organized and experienced Moroccan team is a further testament that Nigeria's soccer is on the ascendancy. It took years of planning by the NFF and also the imaginary and brave management of Keshi to achieve this feat. This progress was also necessitated by the stability of the Nigerian League where strong competition every weekend has helped to develop the skill level of players.
These accomplishments will, however, mean nothing if Nigeria perform woefully in Brazil.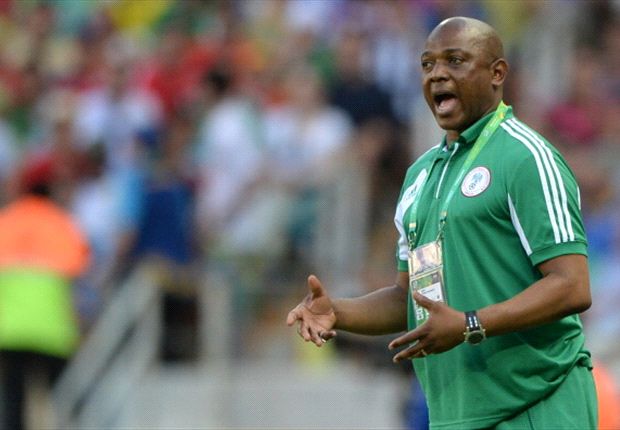 Keshi | The Job is only half done
Everyone must pull together to ensure that the Super Eagles have a successful campaign. The coaching crew have performed way beyond many people's expectation, but the World Cup is a different ball game because the 32 nations on display are the best in their respective continental zones. None will leave any stones unturned to get the best-possible outing to impress their compatriots back home.
It is vital, therefore, that Nigeria travel to Brazil with its best-possible collection of players. Coach Keshi and his crew must eschew favoritism, nepotism, and only invite players who can deliver on the world stage. The need to field Nigeria's 23 best legs cannot be over emphasized. The Eagles' coaches must look at players like Sone Aluko, Ike Uche, Ramon Azeez, Lukman Haruna, Michael Olaitan, Imoh Ezekiel, and Ejike Uzoenyi to boost the squad.
These are the players who are battling it out regularly, week-in, week-out. It is a hard sell to think that Uche Nwofor or John Ogu, for example, would provide more options than Sone Aluko and Lukman Haruna. While the former are warming the seats with their clubs, the latter have become mainstays and deserve the chance to demonstrate their qualities ahead of the World Cup.
Austin Akabueze, a former journalist now based in the USA, can be reached at lazpaul93@gmail.com