The singer-actor, who has just released his latest single, discusses Manchester United's poor form this season, as well as the LionsXII's chances of retaining the MSL title
In our first edition of Goal Singapore Footytalk with Stars, we caught up with singer and actor Fauzie Laily to discuss his love for
Manchester United
, what has gone wrong for them this season, who the club should be signing, as well as his thoughts about the
LionsXII
and the legend
Fandi Ahmad
.
What is your own personal history with football?FL:
I became a football fan when growing up, I remembered watching
English Premier League (EPL)
highlights in my grandma's house and I was still too young to know which team to support. But I got excited every time I watched the team in red playing and scoring goals and that's how I started supporting Manchester United. Andrei Kanchelskis was one of my favourite players then. That was in 1993.
I have also been playing football socially since young and my whole family are football fans, so football is a big part of my life. I've always wanted to be a TV pundit for football!

Let's put you to the test then. What has gone wrong with Manchester United this season? FL:
A lot. But it's clear we're going through a transition period now. We can see the older players slowing down, the likes of Rio [Ferdinand], [Patrice] Evra and even [Nemanja] Vidic. [Adnan] Januzaj has been the only bright spark for us this season. [Ryan] Giggs should already be retired by now so the younger players need the experienced players to guide them along.
But injuries have also played a big part in our decline this season, with Robin Van Perise and [Wayne] Rooney out injured while [Michael] Carrick and [Darren] Fletcher only recently returning to the side. But that also shows the squad is thin and needs reinforcements.
It's been difficult for the new manager so the players he signs and the youngsters he integrates into the first team will be essential in getting the team back on track.
What about Juan Mata? Do you think he will save United's season?FL:
I think he will be a boost to the team's morale definitely. However, the team has been known to like playing with traditional wingers so I'm hoping with his signing, our style of play will vary now. People say Kagawa and him are similar players, but I for one am excited to see Mata, [Shinji] Kagawa, Rooney, Januzaj and Van Persie combine forces.
But we need another defensive midfielder in the mould of [Toni] Kroos or [Ilkay] Gundogan to pair up with Carrick to create that stability so the forward players mentioned above can express themselves freely. A new left-back and centre-back will also be essential to get this team back on track. When Nick Powell, [Jesse] Lingard, [Wilfred] Zaha come back from their loan spells next season with more experience, it will be exciting times again I'm sure.
But that's next season. Do you think they're still in with a shot at the title (or the Champions League at the very least) this season?FL:
Let's be realistic. We should now just try to rack up as many points as possible and aim for the top four and qualify for next season's
Champions League
. That's more important than anything else now as the money involved in qualification for Champions League is very important for a club as big as Manchester United.
In fact, our continued involvement in this year's CL to me is a big distraction. I think the team should focus all their energy in achieving Top 4 instead.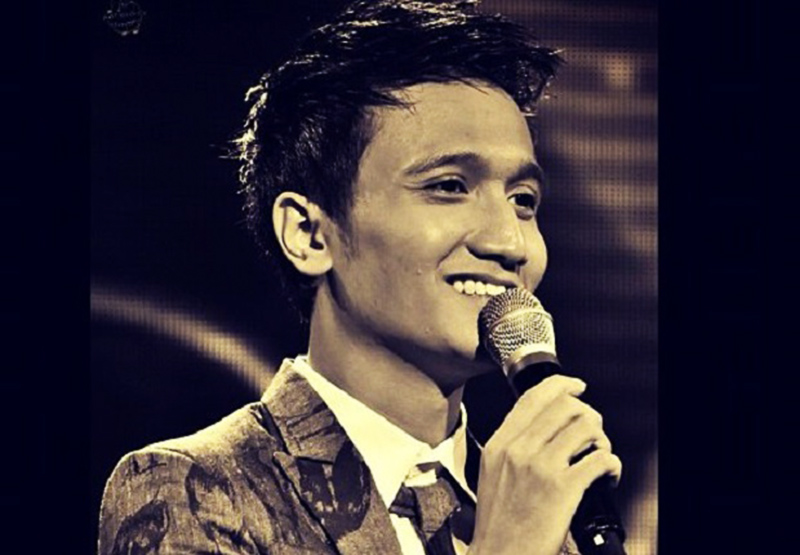 Alright. Let's put you in David Moyes' shoes. Who would you sign… and who would you kick out?FL:
I don't think [Tom] Cleverley is good enough for the team even though he's a decent player. And Nani would be better off in another team too. We should try exchanging him with [Arturo] Vidal since Juventus is interested. Luke Shaw will be a good addition for left-back. Any strong commanding centre-back will also make a huge difference. And if Vidal is a no go, [Marco] Reus (quite impossible) or [Adam] Lallana will be awesome too.
Do you think Moyes needs to be given the boot?FL:
I think the strength of Manchester United has been the practice of sticking with their manager and giving him time to build a squad. It's just unfortunate that he has seen his players underperform this season, the same players that won the league last season. It's interesting to see how he slowly moves away from Sir Alex's shadow and get his own players. And Juan Mata is definitely a good start. Looking forward to more enterprising buys.
Okay, let's shift our attention now to the World Cup. Who's your pick for the trophy?FL:
Brazil will always be my favourite team to watch. I'm always rooting for them so this year will be them against the likes of Spain or Germany. Italy will always show up in the big competitions so never rule them out. But I'm also always looking for an underdog team to support, so this year it will be Belgium. There's so much promise in the squad.
Fair enough. Let's talk local football now. How important has the LionsXII been for Singapore football?FL:
I think LionsXII has made the fans interested in local football again. And it's a good platform for fans to be familiar with local players too. I think its encouraging for good local players like Safuwan Baharudin, Hafiz Abu Sujad , Faris Ramli just to name a few, to be recognised as household names and heroes to young kids watching.
A few experienced players have left so this season will be a tough one but I will definitely support them till the end.
What about the S.League? Surely you haven't forgotten about them!FL:
I think we need to revamp the S.League. It's difficult to show support to a team called Tampines Rovers when they are playing in Clementi instead. Fans needs to feel that they belong to a team. It's the same concept with the LionsXII, the whole of Singapore is behind the team because they are representing the nation. The fans feel that the team belongs to them and therefore supports it. They are like the second national team.
Fandi Ahmad. What does the name mean to you?FL:
He's a legend. Our one and only football god. It was a great move to get Fandi as the coach this year especially with big names like
Baihakki, Harris and Shahril all leaving
for greener pastures. The nation supports Fandi, no questions asked. Me included. And the players all look up to him.
You've been out and about on TV with Code of Law and just had a latest single released. What else can we expect from the multi-talented Fauzie Laily next?FL:
Code Of Law airs every Monday, 8p.m on Channel 5 and the last episode of Dagang, where I travelled to Japan, just aired on Wednesday on Suria. I also just completed filming my first movie "Banting" and it will be out this August in local cinemas. It's about a hijab girl involved in wrestling, a very fresh idea and interesting movie, so do watch it!
Love Love Love is my latest single now playing on local radios (music video also playing on Suria and YouTube) and it's a track off my upcoming first album that I plan to release this year too. I've been working hard throughout 2013 to get that done. And I will also be performing in this year's Nationao Day Parade, so exciting times ahead!
Thank you Fauzie! We wish you all the best for what sounds like an action-packed year, and we hope you'll have better successes than Manchester United are currently having!