There was an air of excitement prior to the start of the press conference at the VIP Lounge of the Jalan Besar Stadium on Tuesday as a huge crowd of reporters eagerly awaited the unveiling of the new LionsXII jerseys for the upcoming 2014 season.
The event commenced with the Football Association of Singapore president Zainudin Nordin making an opening address, followed by StarHub's chief marketing officer Jeannie Ong's short speech. But the loudest cheers were saved for last when local football legend and LionsXII head coach Fandi Ahmad took the mike.
The 51-year-old recently returned to take charge of the LionsXII after a seven-year exile" and
emphasised the need to develop players for the national team at the pre-season press conference.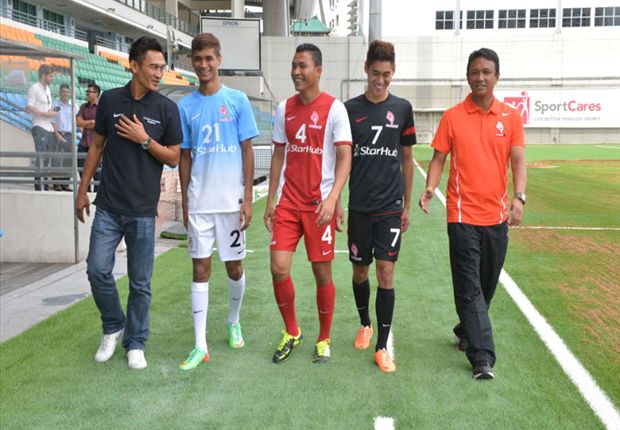 Backstreet's back alright |
Safuwan, Isa and Gabriel model their new kit alongside Nazri and Fandi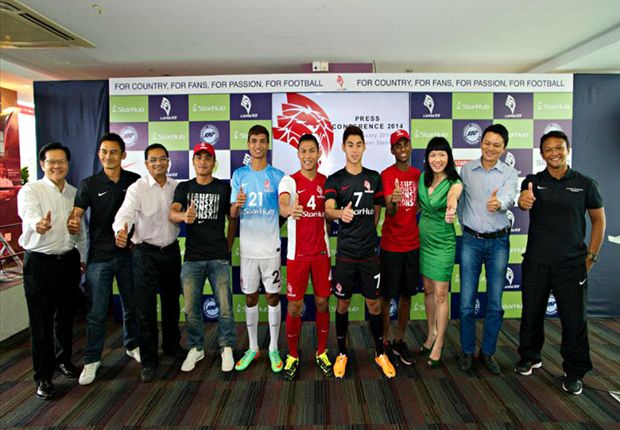 Thumbs up |
LionsXII players flanked by officials as they pose for photographers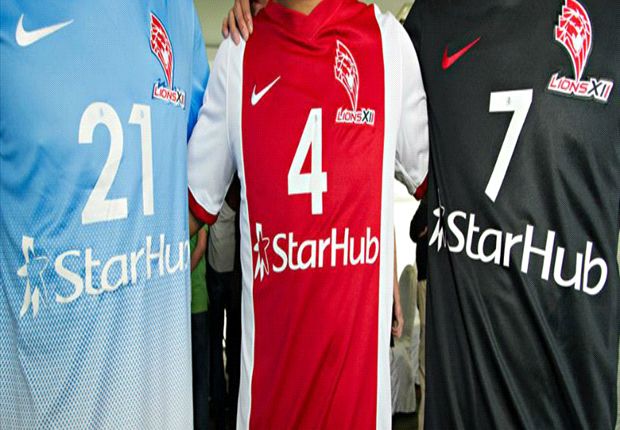 Get yours today |
Blue, red and black are the new kit colours of the LionsXII 2014 season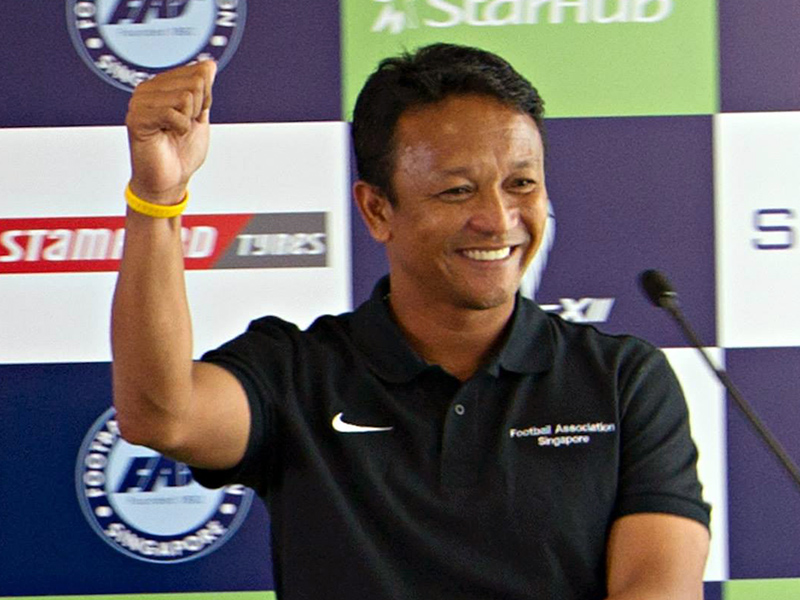 Guess who's back, back again |
"After seven years in 'exile', I am back," Fandi declares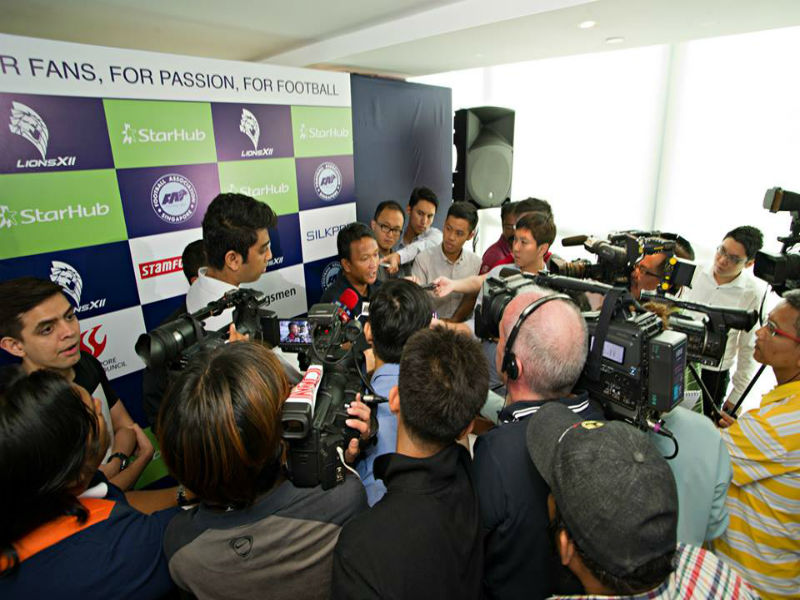 No pressure |
Reporters bombard Fandi with questions about LionsXII and... Cristiano Ronaldo
All pictures taken from official LionsXII Facebook page