After two weeks, 10 teams, 24 matches and tons of football action, Thailand emerged victorious and won the gold medal in SEA Games men's football after beating Indonesia 1-0 in the final. Singapore, on the other hand, was awarded the bronze medal after beating Malaysia 2-1 in the third/fourth-placing match.
In this week's top 5,
Goal Singapore
looks at the most memorable moments in the tournament throughout the course of the two weeks.
5. Vietnam in seventh heaven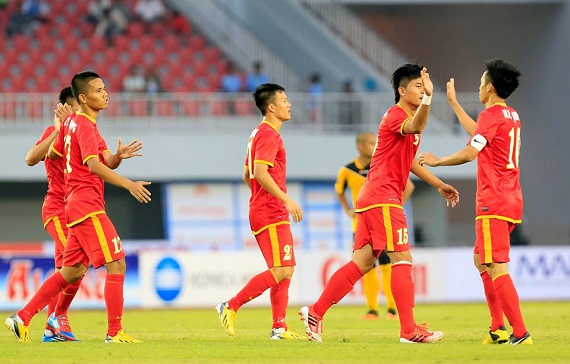 Vietnam emerged as early favourites to win the tournament after starting their campaign with a strong signal of intent by crushing Brunei 7-0 in the opening match of Group A.

The pacesetters raced to a 3-0 lead before the half-time break courtesy of goals from Vu Minh Tuan, Minh Tuan Ha and Le Van Thang. And they continued where they left off in the second half as Van Thang got his second goal of the evening, before Tran Manh Dung, Mac Hong Quan and Phi Son Tran made the scoreline an emphatic one.

However, the Vietnamese were brought back to earth soon after as they were beaten 1-0 by Singapore in their next group game. Despite thumping Laos 5-0 in their third match, their 2-1 loss against Malaysia in the final group stage game meant they had to book an early flight home despite being the highest scoring team in the tournament group stages.

Looks like the pacesetters ran out of steam pretty early on.
4.
Singapore clinch bronze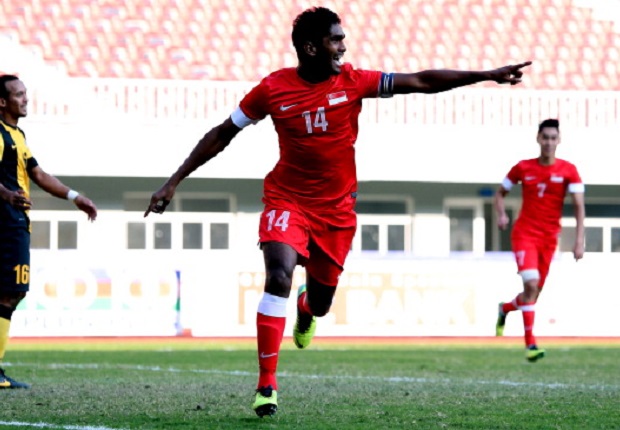 Both Singapore and Malaysia had high hopes coming into the SEA games, but fell short as they were knocked out at the semi-final hurdle. Singapore were narrowly defeated 1-0 by eventual winners Thailand, while Malaysia crashed out after losing 4-3 on penalties against Indonesia after drawing 1-1 after extra time.

The bronze medal match hence was a consolation prize for both teams who had met earlier in the tournament in a 1-1 draw. In that group stage game, Rozaimi Rahman's last-gasp equaliser canceled out Afiq Yunos's goal.

Singapore captain Hariss Harun scored twice in two minutes in the first half to stun the Malaysians and despite Thamil Arasu reducing the deficit in the second half, the Young Lions survived a late onslaught from the defending champions to clinch third place. And bragging rights of course.

The Causeway rivals have had a long history of epic battles between each other, and going into battle twice in six days was definitely not for the faint hearted.
3.
Holders Malaysia crash out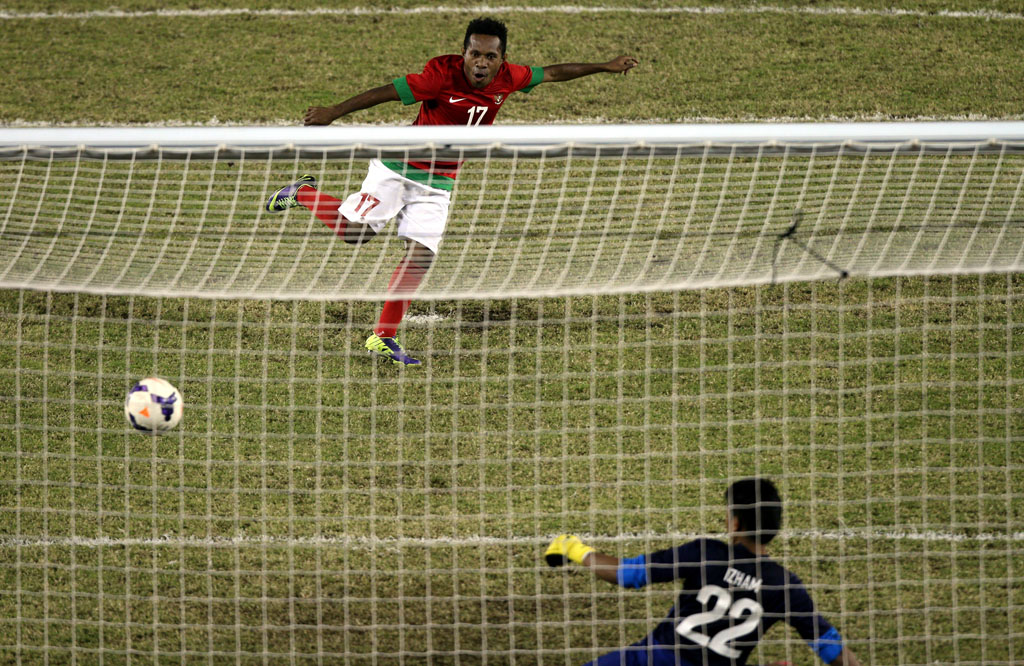 It was revenge for Indonesia and agony for Malaysia.

Merah Putih avenged their 2011 SEA Games final defeat by eliminating Harimau Muda on penalties in the semi finals this time. In the 2011 final, Malaysia won the tournament after beating Indonesia 4-3 on penalties following a 1-1 draw after extra time.

Coincidentally, it seemed like déjà vu as the semi-final between the same opponents ended with the same score line as the previous edition's final. Bayu Gatra gave Indonesia a first half lead on the half hour, but Malaysia huffed and puffed and eventually found an equalising goal thanks to Thamil Arasu's composed finish five minutes before the end of regulation time.

The match then went into penalties and misses from Thamil and Shahrul Saad cost the holders a spot in the final as they crashed out 4-3.
2.
Thailand's record 14th SEA Games title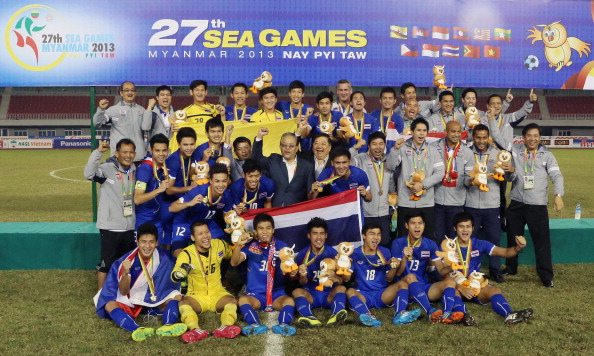 If ever there was any doubt over Thailand's football prowess in Southeast Asia, a reminder of their SEA Games title feat should serve as a timely reminder.

The War Elephants' recent 1-0 victory over Indonesia in the final ensured they brought home a record 14th SEA Games gold medal.

Merah Putih, who were trounced by Thailand 4-1 in the group stages of the tournament last week, were eager to put on a better performance against their opponents. But it was not to be as the War Elephants saw off their opponents for the second time in nine days to clinch the gold, with Sarawut Masuk's neat lob in the 22nd minute enough to seal a record victory.

Thailand topped their group after beating Timor Leste and Indonesia while securing draws with hosts Myanmar and Cambodia, before narrowly defeating Singapore 1-0 in the semi-finals.

Their triumph underlined their dominance in the sport, having swept the golds in women's football and men's futsal as well.
1.
Indonesia dump Myanmar out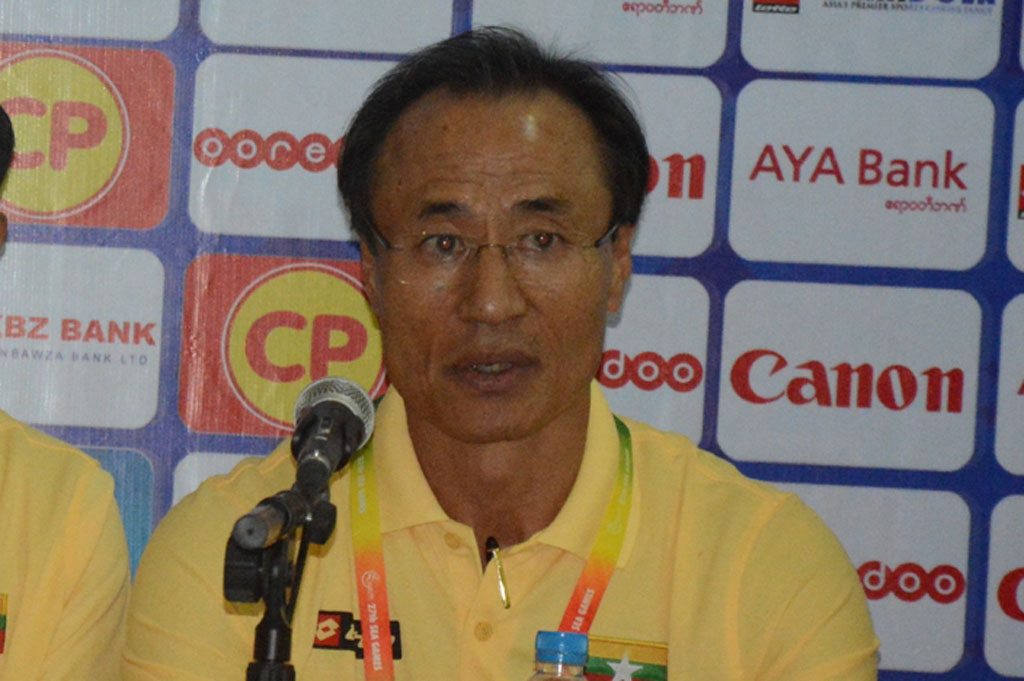 Playing in front of their home crowd, Myanmar were strong contenders to challenge for the SEA Games gold.

In fact, they showed a lot of promise after comfortably beating Cambodia and Laos before attaining a creditable draw against the mighty Thais. All they had to do in their final group match encounter against Indonesia, who was on the brink of elimination, was to avoid defeat.

However, in the most remarkable fashion, they lost the match and were knocked out of the tournament.

Few would have even predicted Indonesia to come out as victors, but Alfin Tuasalamony's penalty proved to be the only difference.

Perhaps the most shocking moment of the evening came from stunned Myanmar coach Park Sung Hwa in his post match conference, where he admitted he was unaware of the tournament rules that prioritise the head-to-head rule before goal difference.

"I knew this procedure only at the end of this match," he said.

"I didn't really think about this match result because I already expected us to go to the semi-finals. I did not put enough concentration in this match, that's why I didn't know about the group stage procedures and the ranking system.

"I take all responsibility. It's my fault. I'm very sorry to all the supporters and the players who have given their best."

He was sacked that very night.