COMMENT
By Sammie Frimpong

The 2014 World Cup draw, to be held in Bahia, Brazil, is only days away, and Ghanaians would be hoping for a kinder plate than the Black Stars were served in 2006 and 2010.
That said, of all the 24 participating nations that Ghana could be paired with in the group stages, there are three that most Ghanaian football lovers would prefer being drawn against. Goal identifies these and explains why each would constitute such an ideal opponent.
POT 1: URUGUAY (FOR REVENGE)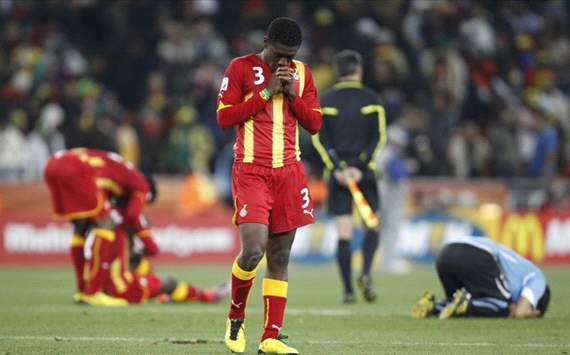 Ah, the Uruguayans! The reason why we didn't reach the 2010 Fifa World Cup semi-finals, and perhaps also the reason why Asamoah Gyan didn't pick that year's Ballon D'Or award. Really, there are few Ghanaians who wouldn't be absolutely delighted should the Black Stars succeed in pouring a truckload of sand into the Celeste's gari in much the same way as they did ours, but doing so in the first group game would certainly take the sting out of it. Instead, the ideal scenario would be that, after the first two group games, Ghana would be through and Oscar Tabarez's side would be desperate for all three points against the Stars in the final match. It wouldn't hurt to see a Gyan hat-trick and a sending-off for Luis Suarez in the process, just for dramatic effect.
POT 2: USA (FOR FUN)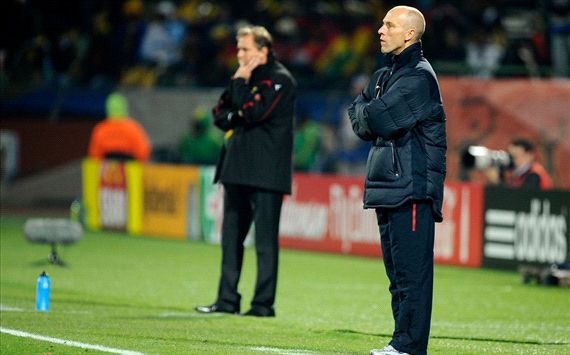 Twice ending up as losers against Ghana at consecutive Mundials certainly makes the USA Ghana's favourite opponents at the World Cup. And so maybe, since we seem so good at beating them, it would be nice getting the better of them a third time, creeping up behind them once more like a menacing bogeyman and scaring the bejesus out of them. Would be fun eh?
POT 3: ENGLAND (FOR PRIDE)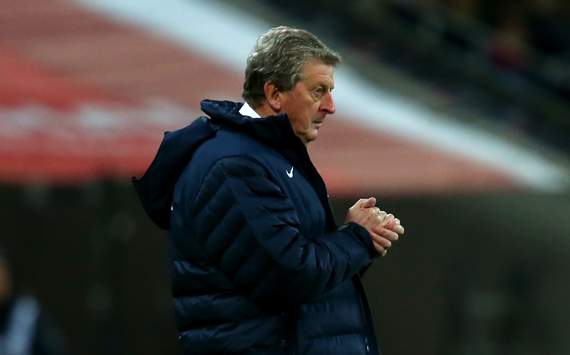 Nothing beats the thrill of defeating your former colonial master on the grandest stage of them all; just ask Senegal's class of 2002. And just like the Lions of Teranga - who condemned mighty France to a 1-0 loss in Japan/Korea - it would be just sweet to play the English on the opening matchday. That way, we could make a huge statement, send chills down the spines of the other favourites, and build on the feel-good factor [in subsequent games] all at the same time. Roy Hodgson's team isn't particularly fearsome, on current evidence, and pulling a surprise on them shouldn't be beyond us. We've already claimed some scalps at the World Cup, and England could definitely be the pick of them all.


Goal Ghana has its own

and

account, so for all the latest news and features on Ghana football follow us by clicking on the above links