COMMENT

By Kingsley Kobo
Egyptian giants Al Ahly retained the Caf Champions League title and are Africa's new champions, with $1.5 million in hand as they prepare for the Fifa Club World Cup, taking place in nearby Morocco.
Local football fans, except the staunch supporters of Zamalek, had their hopes pinned on the Red Devils after the Egypt national team returned from Ghana with an almost irreparable 6-1 deficit in the World Cup playoff, first leg last month.

Mohamed Aboutrika and his teammates delivered, as widely expected after their 1-1 draw against Orlando Pirates in the first leg and put a smile on countless faces ahead of the Pharaoh's almost certain 2014 World Cup verdict, set for the coming weekend.

However, a few factors, laudable and lamentable, were learnt from Ahly's triumph, and have been fuelling gossip across the continent since Sunday.
Al Ahly used only home-based players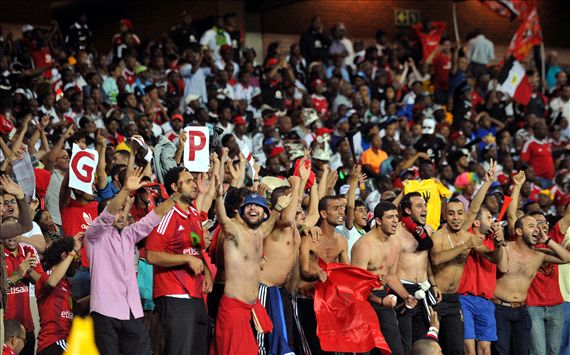 Al Ahly used a line-up completely made up of home-based players in the return leg final, and deserve commendations for excelling in an unfavourable environment, with a domestic league suspended and most times playing home games behind closed doors far away from their habitual turf.
The Red Devils' 38-year-old captain Wael Gomaa is winning his fifth title in the competition after his side's victories of 2001, 2005, 2006 and 2012. Same for 35-year-old Aboutrika, who was also a member of the teams that won the 2005, 2006, 2008 and 2012 editions.
And, it is the second time Ahly are frustrating a South African side in the Caf Champions League final, after their 4-1 aggregate victory over Mamelodi Sundowns FC in 2001, also a 1-1 away draw in the first leg.
Al Ahly extend record to eight titles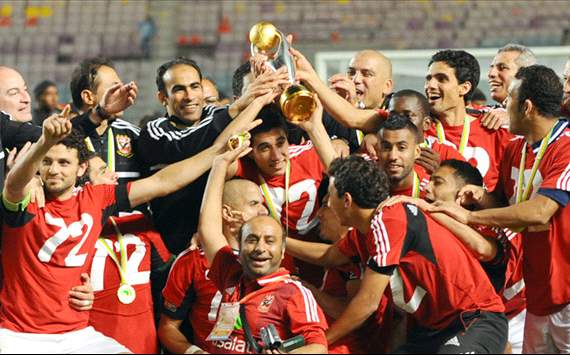 Ahly remain the most successful club in the competition and have just set another record that may be difficult to break anytime soon after taking their tally to eight and ahead of archrivals Zamalek by three titles.
Both clubs are based in Egypt's capital Cairo, which now holds the record of hosting the Caf Champions League final 16 times, with one of those finals involving another Egyptian side Ismaily, who were the first club from the country to clinch the continental title in 1969.
And by Nation, Egypt has produced more Caf champions than any other country, with 14 winners and five runners-up – Al-Ahly (8), Zamalek (5), Ismaily (1). DR Congo, Morocco and Cameroon are trailing far behind having produced five champions each.
Mohamed Aboutrika - African Footballer of the Year?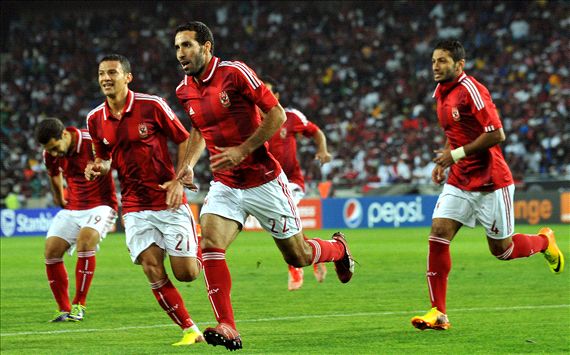 The Egypt international attacking midfielder / forward is among the top scorers of this year's Caf Champions League, with five goals, including two in the final, scored in each leg, and countless assists that helped Al Ahly's climb to the summit.
Beside the crucial goals he scored, he was the centre and influential figure for the Red Devils across the competition, with coach Mohamed Youssef's ceaseless confession of how the 35-year-old kept motivating and counselling his charges, thanks to his rich experience in the competition. As Aboutrika strongly contemplates retirement from football, taking home this year's African
Footballer award would be commensurate with his stalwart engagement in African football, especially at domestic and continental levels. However, the odds may likely be against him for choosing to ply his trade on the continent and not in Europe, even though the award is called "African" Footballer of the Year.
Few Africans watched the Caf Champions League final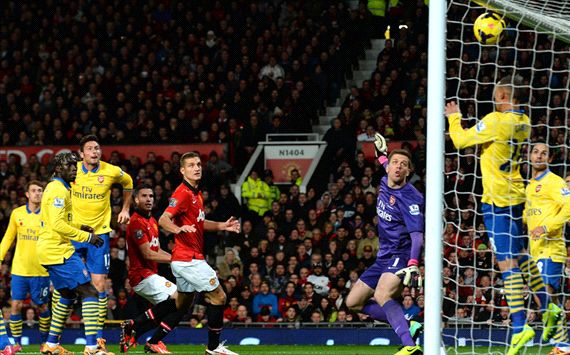 Very few African football fans outside South Africa and Egypt saw the return leg Caf Champions League final between Al Ahly and Orlando Pirates on TV. Some did not have it on their weekend programme while others never knew the biggest club competition of their continent was coming to a climax.
Why? It was played during a big and irresistible match-day in the English Premier League, as Manchester United were entertaining Arsenal at Old Trafford at the same time, while the two best African teams were locking horns at the Arab Contractors Stadium in Cairo.
Laser pointers were used once more at the stadium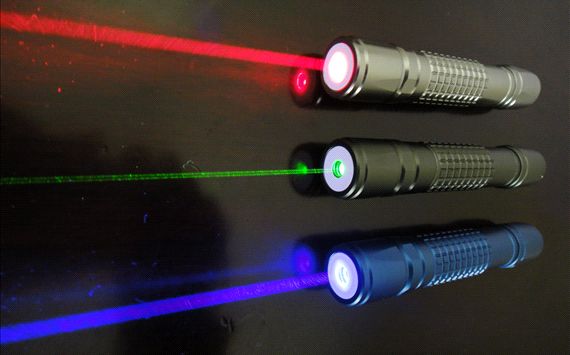 With apparent impunity, some attendants at the Arab Contractors Stadium used laser pointers to distract Orlando Pirates players while taking free kicks and corner kicks and to divert their goalkeeper's focus.
Commentators outside Egypt unanimously condemned this growing practice in football and called on Caf to investigate and impose sanctions.
However, despite the impressive security measures outside and inside the facility during the match, with nearly all Caf top officials in attendance, being the headquarters of the body, it remains a mystery how these fans were able to carry in and used the pointers.