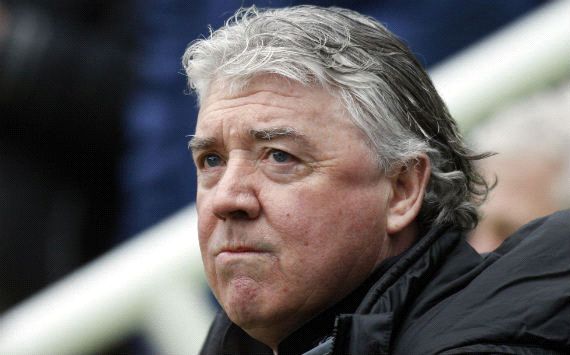 Goal Malaysia Columnist Ooi Kin Fai, "A Newcastle fan reliably informed me that Joe Kinnear has the moniker J.F.K, like the former U.S President, only that the F represents something else entirely. After the latest incident, it isn't hard to understand why. The Newcastle Director of Football has the task of identifying new talents to improve his team but is probably the only one with the temerity to try and sign a player whom is already on Newcastle's books. Kinnear was on a scouting job at the Birmingham v Swansea match and actually enquired about Shane Ferguson, a Newcastle player who is on a season-long loan stint at St. Andrews. Suddenly, the resistance to Kinnear by the Newcastle fans doesn't seem strange any longer."
@Aeroberg
NO GOOD DEED GOES UNPUNISHED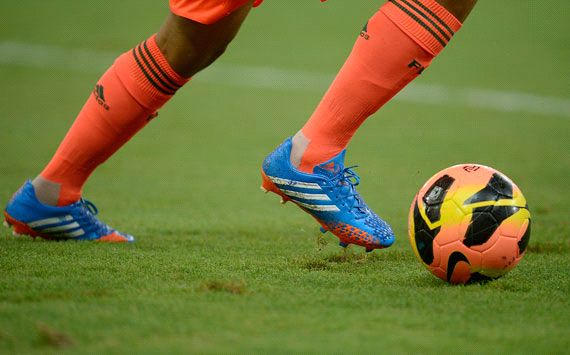 Goal Malaysia Columnist Zulhilmi Zainal, "In a match between Al Nahdha and Al Ittihad last week, Al Nahdha goalkeeper Taisir Al Antaif found himself in a slight pickle. He had to pick up a stray ball inside his box, while his laces had came undone and the opposing striker Jobson was bearing down on him. He picked up the ball and signalled to the referee that he needed some time to retie his lace.

But in a show of sportsmanship, Jobson kneeled down before him and helped re-tie the lace, an act that earned Jobson an appreciative pat on the back and a high-five from the goalkeeper afterwards. One for
the quickly-thinning FIFA Fairplay list, and that should be the end of the story, right? Wrong.

The referee, Abdulaziz Al Funaitel decided that Taisir had been time-wasting, and inexplicably gave Al Ittihad an indirect free kick inside the Al Nahdha penalty box, a decision that was met with incredulity by both sides.

Al-Ittihad refused to take advantage of the chance to take the lead, choosing to kick the ball out instead, an act of defiance towards the straight-laced referee that sent the whole stadium into a rapturous applause.

It is nice to know that in an age of simulation, winning at all costs, and time-wasting, one football club has shown football fans their commitment to healthy competition and friendship. Ironically enough,
it was the guardian of the beautiful game; the match official, who almost ruined that kind gesture."
@ZulhilmiZainal
OOPS! I FORGOT MY PASSPORT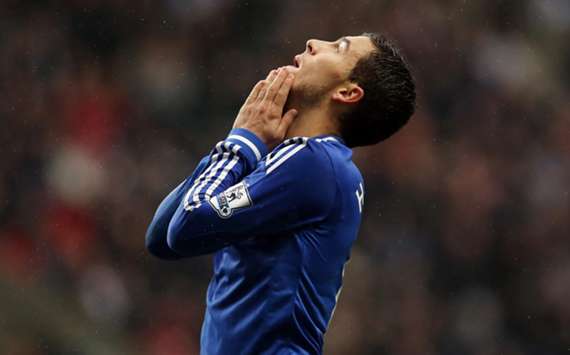 Goal Malaysia Deputy Editor Sadat Osman, "Controversy has never turned a blind eye to Chelsea especially after the return of the 'Special One' Jose Mourinho. The ex-Real Madrid head coach once had a squabble with Iker Casillas and now, he has turned his attention to Eden Hazard. The Belgian international missed a training session last week because he couldn't make it and he was dropped for the Blues' 3-0 Champions League win against Schalke for his troubles.
This all sounds fine and dandy but it was Hazard's explanation that got him the unwanted attention. He left London for Lille for a reunion with his former team and when he was about to take his train ride to rejoin Chelsea, he found out that he had forgotten to bring his passport. I don't know. A professional footballer who travels ever so often can forget the most vital commodity when traveling? As fishy as it may sound, Mourinho was having none of it and was quick to admit that he did not accept the midfielder's excuse. Gary Cahill has come out saying that all is settled and it very well may be as the Belgian was a first-XI pick in Chelsea's comeback draw against West Brom. But one thing is for sure; Mourinho will have his eye on Hazard for as long as he's in charge and that may mean no more reunion parties for the 22-year-old."
@SadatSedap
RED NOT HOT CHILLI PEPPERS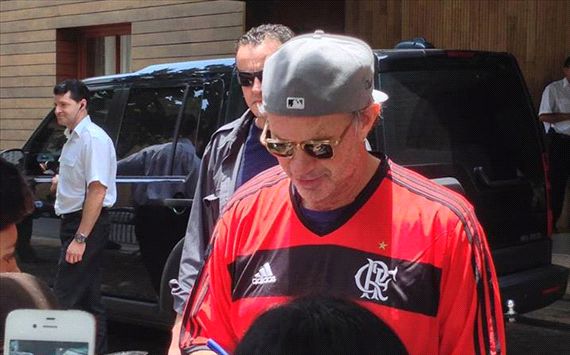 Goal Malaysia Columnist Keeshaanan Sundaresan, "The Red Hot Chilli Peppers werein Belo Horizonte, Brazil for a gig last week and halfway through it, the drummer Chad Smith took out a Flamengo jersey and started waving it around. But he soon realised that the crowd were not made up of Flamengo supporters. So, in a bid to cover up Chad took the jersey, puts it into the back of his jeans, wipes his arse before throwing it off behind him. Now, the crowd went wild because of that, but a small portion of Flamengo fans happened to be there as well. Missiles were thrown towards him and he even received death threats after the gig. What an odd way to end a gig, but Chad apologised for the WTF moment via his Twitter account."
@keeshsundaresan
JOEY BARTON'S HOME REMEDY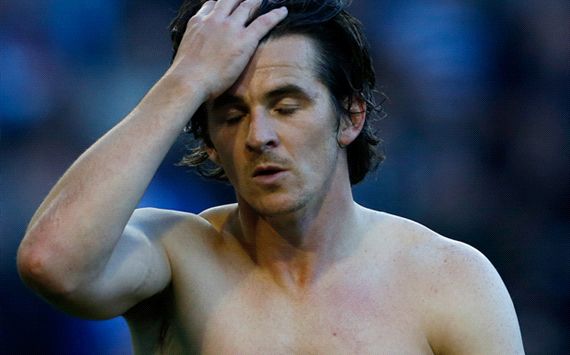 Goal Malaysia Sub Editor Mark Dawson, "Joey Barton is not a man who likes to steer clear of controversy. One of football's most colourful characters, he seems equally likely to quote George Orwell, then get sent off for violent conduct, then declare himself a martyr on twitter. But on rare occasions there is an entertaining side to Joey's character. On Saturday in QPR's clash with Reading, former teammate Danny Guthrie was on the turf receiving treatment late on in the match. Sensing that the physio and magic spray weren't working, Joey tried his own remedy, namely throwing a water bottle at his private parts, before wiggling his studs on Guthrie's nether region. The trick seemed to work as Guthrie was soon back on his feet, and in a sport where the next controversy is never far away, it was good to see the lighter of side of things as both players shared a laugh with one another."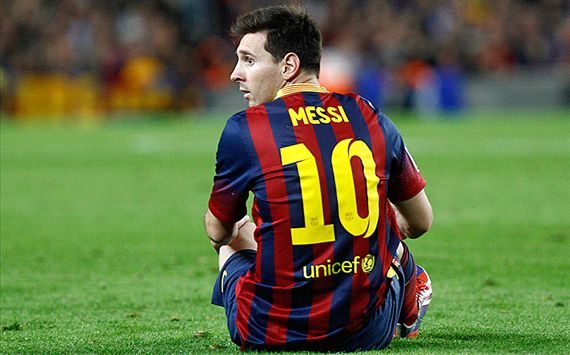 Goal Malaysia Senior Editor Mustapha 'El Loco' Kamaruddin, "Barcelona and Argentine wizard Lionel Messi is injured again. Messi limped off in the 21st minute at Real Betis in a La Liga match on Sunday because of a hamstring injury picked up in a collision with Nono. This is already Messi's third injury of the season! He is now likely to miss Argentina's forthcoming friendlies against Ecuador and Bosnia-Herzegovina later this month. This is a blow to Barca and their fans although manager Gerardo 'Tata' Martino says Barca have other world class players to rely on. For the neutrals, they are going Messi's magic and the fact that he has now built up this lethal combination with Neymar."