Brendon Netto


COMMENT | Champions League

Follow on
It wasn't a very jubilant 64th birthday for Arsene Wenger as Arsenal were beaten 1-2 at the Emirates Stadium on Tuesday night. The Borussia Dortmund side they entertained were always the favourites and for periods in the game, their superiority was evident as they hardly allowed their hosts a touch of the ball. However, the Gunners didn't send their manager home empty-handed. They had their own patches of dominance against one of the best sides in Europe and that's why they shouldn't be fazed by what was a respectable Champions League defeat.
The fact is, there's no shame in losing to the runners-up from last season and certainly none from losing in the manner in which Arsenal did. They weren't battered or played off the park like Manchester City were against Bayern Munich. They gave a good account of themselves, particularly in the second-half and could be deemed a tad unfortunate as well.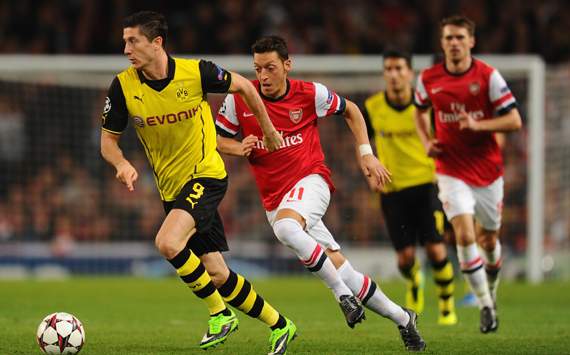 Dortmund were superior but Arsenal weren't far behind
In truth, they didn't play badly at all. They were indeed guilty of being a little too accommodating in the early exchanges as their illustrious opponents were allowed the freedom to pass the ball around but perhaps a hesitant start against one of the most feared sides in Europe is understandable.
They paid the price for a bit of sloppiness on the edge of their own box as Aaron Ramsey had the ball pinched off him. Robert Lewandowski then played in Henrikh Mkhitaryan who slotted home to open the scoring in the 16th minute, a product of Dortmund's pressing game.
Arsenal didn't roll over though. Instead, they rallied and finally got a foothold in the game. Following a sluggish start, they began to play with more urgency and got their just reward four minutes from half-time as a Bacary Sagna cross was aided by a mix-up between Mats Hummels and Roman Weidenfeller which allowed Olivier Giroud to slam the ball into an empty net to put Arsenal level.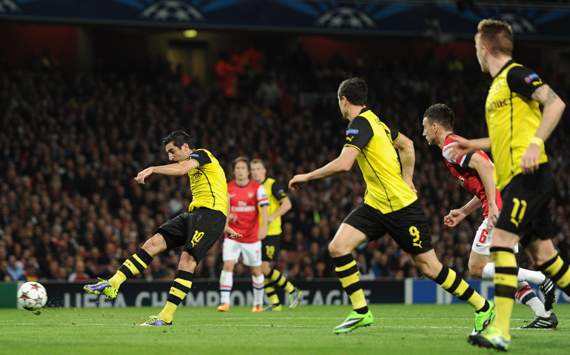 Arsenal were punished for sloppy play
The home side started the second-half slowly as well but gradually regained control and had Dortmund on their heels for long spells. The Bundesliga outfit however, showed off their clinical side when it mattered as Kevin Grosskreutz finally got one of his crosses right and Lewandowski was all too happy to oblige as he scored the winner in the 82nd minute.
Arsenal must take solace in the fact that they put in a decent enough performance and on another night, they could have got something out of the game. Tomas Rosicky's effort was cleared off the line in the first-half while Santi Cazorla's introduction in the second raised Arsenal's attacking play and the Spaniard nearly scored a sublime goal when his first-time shot from outside the box curled onto the frame of the goal with the keeper a mere spectator.
Arsenal certainly caused Dortmund a few problems when they decided to attack but they didn't do it often enough despite being the home side. Perhaps even the form they've enjoyed of late wasn't enough to give them the belief to attack their opponents from the onset. You sense that they grew in confidence as the game went on and their inferiority complex began to dissipate.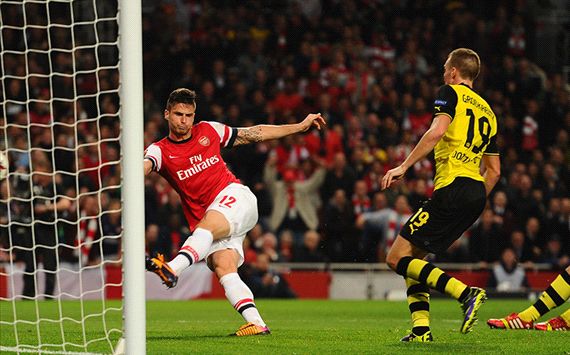 The hosts were dangerous when they attacked
What Arsenal must do now is put things into perspective because they can't let this defeat disrupt their run of form. They were beaten by an excellent side but are still in a good position to qualify from the toughest group in this season's Champions League while still being in pole position on the domestic front.
They need to remain focused ahead of their crucial fixtures in the coming weeks that could make or break their season. They must remind themselves that their job at the moment is to challenge for the Premier League again and maybe try to win a domestic cup to end their trophy drought. In a way, whatever they do in the Champions League beyond getting through to the last sixteen is a bonus.
People will say that they lost the first truly tough fixture of their season but that's a bit unfair considering the might of the opposition. Dortmund are arguably stronger than any English side at present, especially on the evidence of their performances against Manchester City last season.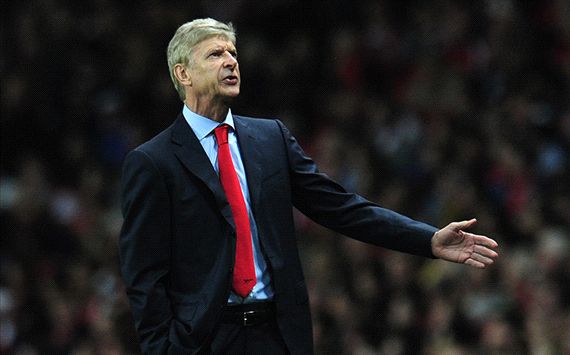 Arsenal must deliver a response to get back on track
The defeat to the Bundesliga outfit means little to Arsenal in the grand scale of things especially since their performance was quite promising despite missing key players. It's a bit like Everton losing to Manchester City earlier this month. It ended an unbeaten streak for the Toffees but they couldn't be too dejected by it because City aren't their immediate rivals.
They're competing with the teams looking to get into those Europa League places, not the ones challenging for the title. Similarly, Arsenal aren't at a stage where they're looking to usurp the likes of Dortmund and take Europe by storm, their immediate task is to thrive on the domestic circuit. This is not to say that Arsenal should be comfortable with their defeat, because that can be a slippery slope, but maybe they should look ahead rather than dwell on an understandable loss.
Prior to their clash with Dortmund, many deemed it to be an acid test for Wenger's troops but perhaps the real test is in how they respond in their next few games, not against Crystal Palace but when they face the likes of Chelsea, Liverpool and Manchester United in quick succession. Will they capitulate or will they dust themselves off, like champions do, and display the kind of maturity and resolve it takes to win trophies?
Will Arsenal respond? Send in your thoughts in the comments below or discuss with the writer on Twitter @BrendonNetto.
How do you stay up with football when on the move? With http://m.goal.com –your best source for mobile coverage of the beautiful game.