Ahead of the first-leg World Cup play-off between Ghana and Egypt, Goal places the spotlight on the man the seven-time African champions can count on to hurt the Black Stars
COMMENT
By Edmund Okai Gyimah
When a certain Mohamed Salah Ghaly was named African football's Most Promising Talent at the 2012 Caf Awards hosted in Accra, many were those who doubted the credibility of that honour.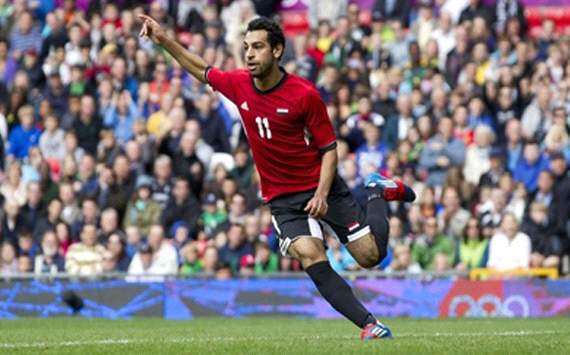 In the space of just a year, however, this writer has had reason to believe that the Egyptian's crowning was no fluke and that he really deserved the award. I first watched Salah in last season's Uefa Europa League semi-finals when he scored for Switzerland's FC Basel against Chelsea, and although he had an outstanding day, I never gave him as much regard as I did the more established Pharaohs who have proven themselves on the continent, among them the likes of Mohammed Aboutreika,
Mohammed Barakat, and Nagy Gedo.
The rise of the El Gharbia-born attacker has been meteoric, to say the least. Basel had been following his exploits for Arab Contractors in the Egyptian League where he netted 11 goals in 41 appearances and, on March 16, 2012, he was invited for a friendly with the Egypt national Under-23 team - a game in which Salah only joined in the second half yet managed to score twice. The Swiss champions then made him stay for further assessment and, impressed by what they saw, offered him a four-year deal.
At just 21, Salah has become the unsung hero of his country's national team. Despite making his senior Egypt debut only two years ago, he has scored 17 goals in 24 appearances, a record which makes him one of the most potent forwards for the Pharaohs.
| | |
| --- | --- |
| He is no longer merely the pride of Egypt, but for an entire Arab world that has shown love for such a fantastic talent. Salah has become the talisman of the new Egypt | |
Salah may not be as complete a centre-forward as some of the more conventional strikers are, but he certainly possesses qualities many others lack. For instance, he is ambidextrous making it possible for him to attack from both flanks and, with his pace, skills and eye for the killer strike, is the type of forward any coach would like to have in his team.
"Salah is the future of Egyptian football," Egypt's American coach Bob Bradley summed up after the player put in a man-of-the-match shift during a 2014 World Cup
qualifier against Zimbabwe.
The man nicknamed the 'Egyptian Pele' has been outstanding for both club and country this season, having scored 12 goals in all thus far. His stock also keeps rising, with people trooping to Basel's St. Jakob-Park almost daily to see the new kid on the block.
To illustrate, Basel's website recently related the story of a woman, presumably of Egyptian origin, who had flown in from England and had visited the club's offices seeking a chance "to meet Mohamed Salah," quite a telling indication of just how much the youngster's reputation has grown, perhaps.
Over 6000 kilometers southeast of Basel, in the Saudi Arabian city of Jeddah, several others have shown similar interest in Salah's exploits for his club, thus necessitating the need for Khaled Thabet, a 15-year-old fan, to dedicate time translating news on
Salah on the Basel website into Arabic for the Saudi fans to read.
"Many people thank me for what I'm doing," Khaled said in a recent interview. "Everyone wants to read about Salah in distant Switzerland."
According to Khaled, Salah has prompted frequent visits by Arab fans to Basel's official Facebook page, although they barely comprehend any information posted there. Instead, they simply 'like' the page and, as Khaled reveals, they are responsible for a great fraction of the "Likes" on Basel's Facebook page. More than 60000 of those came since Salah netted in Basel's Champions League group opener last month that helped sink Chelsea at Stamford Bridge, and the numbers could yet increase should he score against Ghana.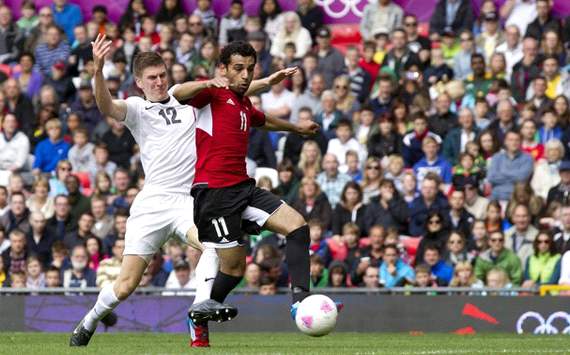 Salah represents an attractive ambassador for Egypt through his glory, hence efforts by local media to exert political pressure on him in August 2013. They wanted Salah to refuse to compete for FC Basel against Israeli side Maccabi Tel Aviv for political reasons. Needless to say, the youngster ignored them. He scored in that game - his first in Europe's premier club football competition.
He is no longer merely the pride of Egypt, but for an entire Arab world that has shown love for such a fantastic talent. Salah has become the talisman of the new Egypt, with Aboutreika and company all in the twilight of their careers.
Should Ghana succeed in holding him in check, the job of qualifying for Brazil 2014
would be nearly half-done as he is the mainstay for the north African side now. The likes of Jerry Akaminko, Rashid Sumaila and Daniel Opare ought to keep him in sight and in mind just to neutralise Egypt's deadliest weapon.


Goal Ghana has its own

and

account, so for all the latest news and features on Ghana football follow us by clicking on the above links