Manchester City trounced Manchester United 4-1 at the Etihad Stadium last night thanks to two goals from Aguero, and one each from Yaya Toure and Samir Nasri. While Wayne Rooney did score a consolation goal near the end of the game, the result would definitely have created shockwaves around the football world with the manner of the demolition.

Goal Singapore takes a look at recent memorable Manchester derby moments that have left fans in awe.
5. Rooney's Overhead Kick
Dubbed by the forward himself as the best goal he has ever scored, Rooney's stunning overhead kick against City at Old Trafford gave United a 2-1 victory and derby day spoils in the 2010/2011 season. The acrobatic finish came minutes after David Silva had equalised from Nani's first-half effort. While the goal will live forever in the memory of United's fans, Rooney famously said that the goal 'put their noisy neighbours in their place!'
4. Kompany's Bullet Header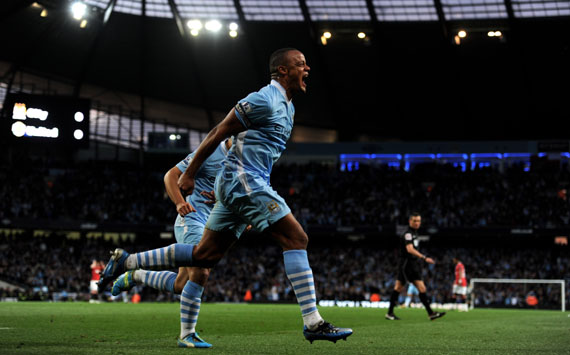 While most people would remember City's last gasp final day win over Queens Park Rangers as the match that gave them the title in the 2011/2012 season, it was actually the derby day victory against United in the third last game of the season that made it all possible. More specifically, it was a first-half stoppage time bullet header from a cornerkick scored by City captain Vincent Kompany that gave them a vital 1-0 victory and leapfrogged United to the top of the table on goal difference. It was a remarkable achievement considering they cancelled an eight-point deficit in the space of four games.
3. Van Persie's Free Kick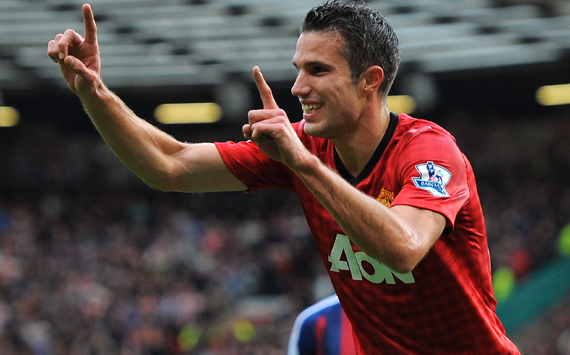 It seemed that United had blown a fantastic opportunity to beat City on their home ground last season when they threw away a two-goal lead. Wayne Rooney's first-half double had been cancelled out by Yaya Toure and Pablo Zabaleta. And just when it seemed that the match was going for a draw, Robin Van Persie stepped up and took matters into his own hands as he fired in a free-kick in injury time to ensure United left the stadium with three points.
2. Owen's Stoppage Time Winner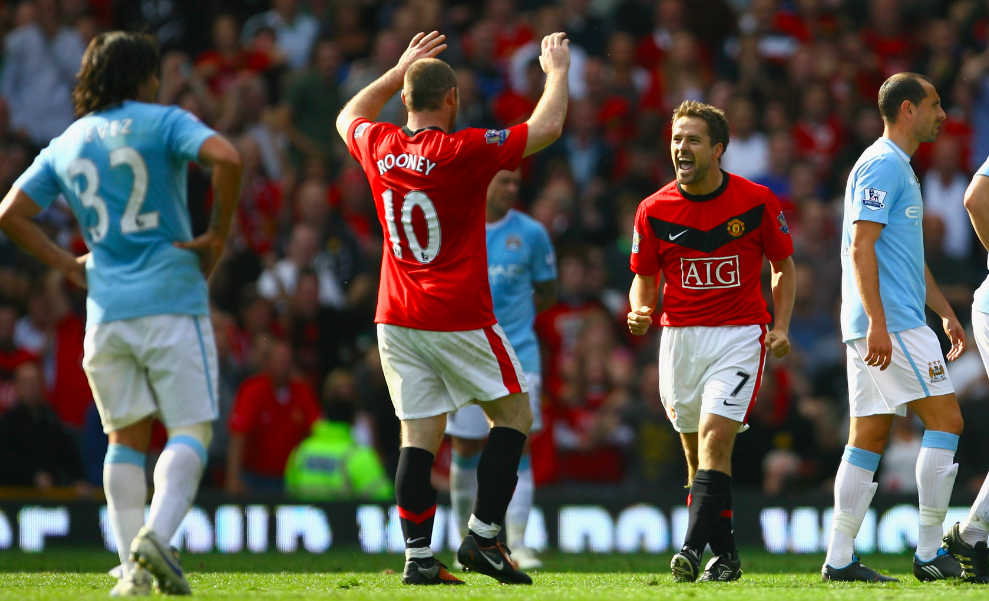 Michael Owen wrote himself into Manchester United's folklore with a stoppage time winner against City in a topsy-turvy game that ended 4-3 in the Red Devil's favour. United took the lead three times in that game, and three times City came back. As City were prepared to celebrate a draw with their 90th minute equaliser from Craig Bellamy, out popped Owen who came on as a substitute and scored in the 6th minute of additional time, sending the United faithful into ecstasy.
1. Mario 'Why Always Me' Balotelli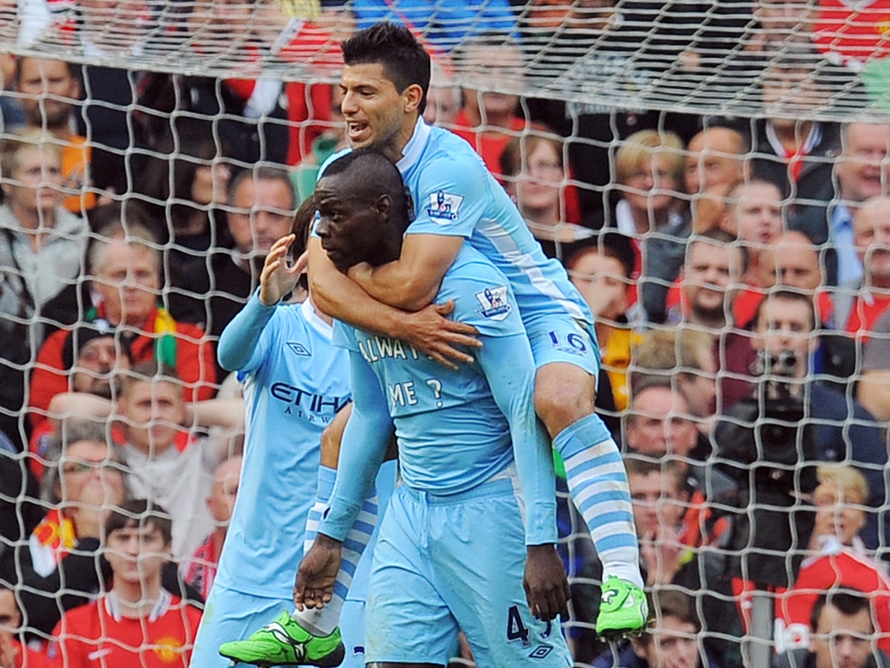 While it is tempting to draw similar comparisons for City's 4-1 trashing of United last night with the 6-1 demolition at Old Trafford in the 2011/2012 season, it was Mario Balotelli who stole the show in the fixture almost two years ago now. Sir Alex Ferguson rues it as his 'worse ever defeat' as manager of Manchester United, but the match will forever be remembered by Balotelli's goal celebration. Fresh from his off-field antics following setting fireworks at his own home, he took off his jersey after scoring the first goal, revealing a 'Why Always Me?' t-shirt underneath. Boy do we miss his personality and antics.