COMMENT
Babajide Alaka | Deputy Editor
Chelsea FC have three Nigerian players in their ranks and the trio are very critical to the development and the success of the national team – the Super Eagles.
The spine of a successful team consists of that good defender, the midfielder who keeps the team ticking, and the attacker who is able to create and take chances - these three are critical to the formation, identity and success of the team.
In the time of crisis during a match, the other players readily look up to these players for direction and leadership. Fortunately and unfortunately for the Stephen Keshi-led technical crew, these three players play in one club - Chelsea. Kenneth Omeruo was the standout defender at the Nations Cup ably complemented by Godfrey Oboabaona, Mikel Obi and Victor Moses.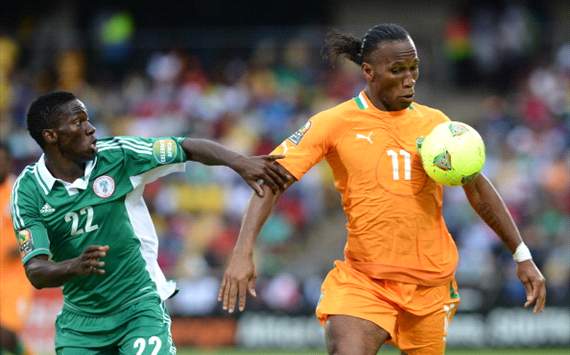 OMERUO NEEDS ANOTHER LOAN MOVE

Currently, Omeruo is out with a shoulder injury, though it has been operated on, he will be out of action for at least three months. Mikel Obi is on the periphery of the team and has played only three minutes in three league games while Moses is yet to feature. On Monday at Old Trafford, Moses did not even make the bench.
So where does that leave the Super Eagles going forward?
While some are saying that Mikel should move on to further his career and go on to achieve better things personally, some are saying he should stay and fight for his place. While the prestige of a club like Chelsea is always a plus, Mikel must realize that he is not the first or second choice in defensive midfield – the only position he can aspire to in this Chelsea team.
Though he showed at both the Nations Cup and at the Confederations Cup that he can drive a team forward, Chelsea are well represented in that area of the pitch and that brings us to Moses.
Moses is very important for the Eagles in that he is the most gifted of the forwards and the most unpredictable, which lends to him a dangerous tag for opponents. At the Nations Cup, he showed us some of his talent and he can actually develop into a genuine No. 10, if he can cut out the sloppiness of his passes.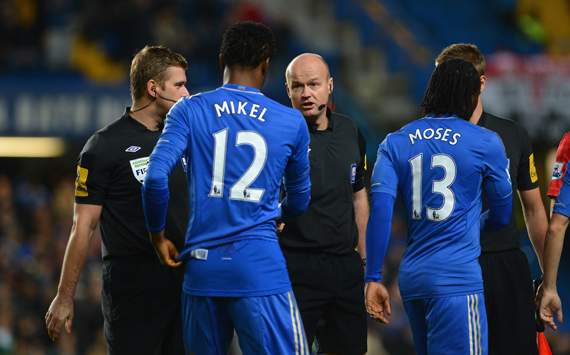 MOSES AND MIKEL ARE NOT ENJOYING THE BEST OF TIMES AT CHELSEA

Moses to Liverpool and Mikel to Galatasaray
In pre-season, Moses showed Jose Mourinho some of that ability and people thought maybe he would be able to force his way into the team but the acquisition of Willian from Anzhi makes it imperative that he seeks playing time elsewhere.
Everton, and now Liverpool have been mooted as wanting a loan deal and while both teams are good clubs – he should be wary of moving from one bench to another.
The next 12 months will clearly define the careers of these three. While Omeruo can be said to have time on his side, Mikel's is fast running out while Moses needs good playing to develop into the player that Roberto Martinez foresaw.
Lest we forget, it is also a World Cup year and those three are very crucial to the Super Eagles qualifying for the World Cup and then doing well at Brazil 2014.