With the Malaysian Cup edging ever closer, we take a look at what is being dubbed as the Group of Death. Not only that it contains both the Malaysian Super League (MSL) champions and Premier League champions, it also includes the enigmatic Perak and the traditional powerhouse Kedah.
LIONSXII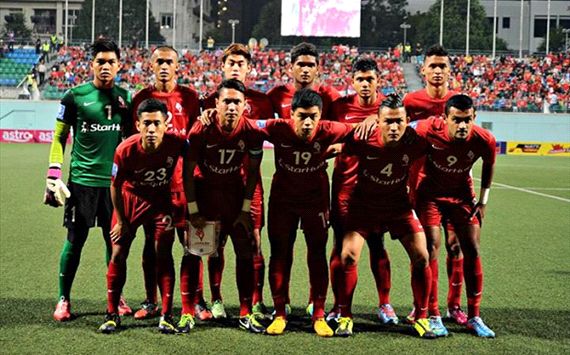 V. Sundramoorthy's men clinched the Super League title in their second season, and with a young squad as well. And the beauty about them is that they play a very effective brand of football. Defensively, Lions are very solid, while Shahril Ishak provides plenty of creativity upfront. This group will be an interesting challenge for them, because games against Sarawak are always hostile, while Perak have always done well against the Singapore-based side as well. Interestingly enough, Sundram will also be making a nostalgic return to the Darul Aman Stadium, which is never an easy place to visit.
However, there is no denying the fact that LionsXII remain the strongest team in this group. They will be favourites to progress as group winners. If the likes of Hariss Harun, Baihakki Khaizan, Shahril Ishak and Izwan Mahbud can all put on excellent performances, I see no reason for why they would not top the group.
RATING:





PERAK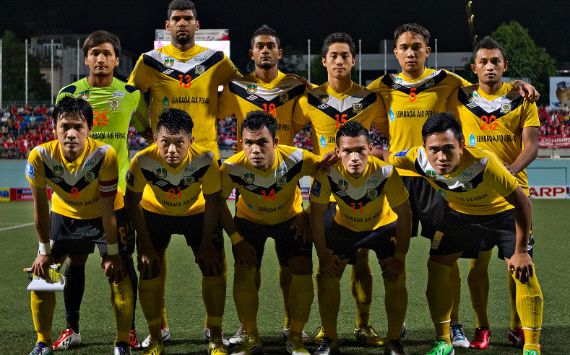 Talk about inconsistency and Perak will come to your mind. They are capable of absolutely tearing Johor Darul Takzim at home, before going down to Felda United in the next. That was what happened in the Super League and it left Azraai Khor baffled as well. And this is why Perak are a very interesting team, and quite possibly darkhorses of this group as well. Azraai will definitely be banking his hopes on Paulo Rangel, but interestingly enough, they have also absorbed several President Cup players into the senior team. One name to keep an eye on will be G. Mugenthiran, who has netted 14 goals so far this year.
The key for Perak will be away games. Because the Seladangs naturally play well at home, though they must not underestimate opponents for that. But their general problem lies in away games, something that Azraai Khor will be working on. Set pieces remain their biggest advantage with Rafael Novais in the side, so it will be interesting to see how they make full use of him. Either way, i think the Seladangs are capable enough to qualifying for the next round.
RATING:



SARAWAK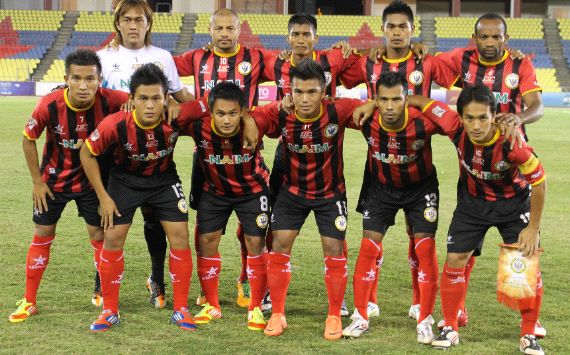 When the Crocs were relegated to the Premier League last year, Robert Alberts vowed to revive their fortunes. True enough, he did exactly that by guiding them to the Premier League title, and staying unbeaten in the process. Guy Bwele has arguably been their most consistent player, while Bobby Gonzales has also been equally sensational, scoring 19 goals throughout the season. And the midfield partnership between Joseph Kalang and Junior Eldstal has been fruitful as well, which makes them a very potent team.
Sarawak's strength lies in their never-say-die attitude, which can be seen in every one of their match, And Robert has set them up in such a way that they play attractice and effective football at the same time. Fans at the Kuching stadium have been boisterous all year long, which will not make it easy for any visiting team. Nonetheless, if Sarawak can turn on their style when it matters, it wouldn't even surprise me to see the, go through as group winners.
RATING:




KEDAH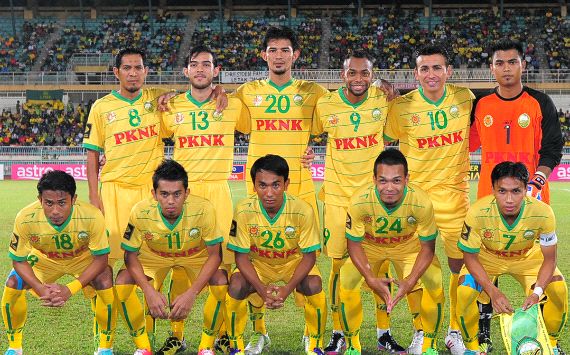 Though the Canaries have not had a very good season, one must not forget that they too can perform when it matters. Remember their FA Cup tie against Johor Darul Takzim, in which they pushed the Southern Tigers to their limit? That is the sort of performance that we are talking about here. Kedah failed to gain promotion into the Super League next year, which is why the likes of Baddrol Bakthiar and Khyril Muhymeen are all being linked with moves to other teams. Technically, this Malaysia Cup could be the last chance for fans to see them in the Green and Yellow colours.
As mentioned, Khyril is probably their biggest asset with his pace and eye for goal. The skillful forward has the potential to cause trouble for opposition defences, and if Baddrol can supply him with delicious through balls, then the possibilities are endless. But they too have a bad habit of turning off every now and then during matches, which never bodes well in a competition of this stature. More than anything, Kedah's pride is at stake here. And maybe if they do well, they could perhaps convince their best players to stay on. Just maybe.
RATING: