Brendon Netto


COMMENT | Premier League

Follow on
Jose Mourinho is as good a man-manager as any in the business. He has a reputation of forging strong relationships with his players despite the odd exception. He has a knack for gaining their infinite trust, earning their respect and extracting the best out of them. That's precisely why Wayne Rooney could dazzle in the limelight once more should Chelsea manage to sign him and exactly why Manchester United are reluctant to see that happen.
At the moment it seems as though Rooney's relationship with United is beyond repair. The club's official stance is that he is not for sale and although reconciliation can never be ruled out completely, this time around it does seem unlikely. Despite batting away Chelsea's bid and Mourinho insisting that the offer won't be raised, this latest Rooney saga is far from over.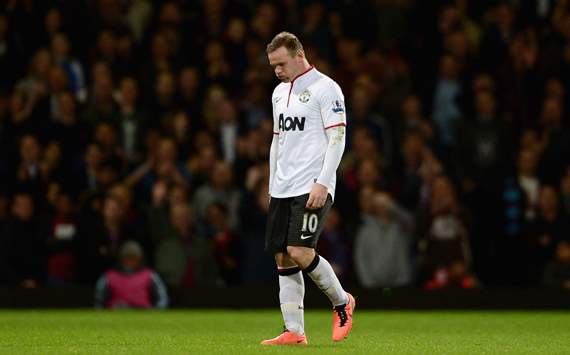 Has Rooney's time at United run its course?
Mourinho has always been a fan of the Englishman. Three years ago when Rooney first decided that he would be better off away from Old Trafford, the then Real Madrid manager predicted that the striker would be persuaded to stay but if not, he said United should give him a call.
From United's perspective, should they manage to land one of their major targets, Cesc Fabregas for example, bidding Rooney farewell would seem acceptable. With Robin Van Persie their undisputed front man, a more settled Shinji Kagawa to play in the hole and youngsters like Adnan Januzaj and Jese Lingard coming through, they could make do without the former Evertonian.
Meanwhile, Mourinho has come to the conclusion that none of the forwards at Chelsea have the quality to operate well in tight spaces, which is exactly what the team's system demand of their lone striker. Therein lies United's dilemma; do they hand their title rivals the cutting-edge they need upfront or do they hold on to Rooney and sustain a relationship in which both parties aren't fully invested anymore?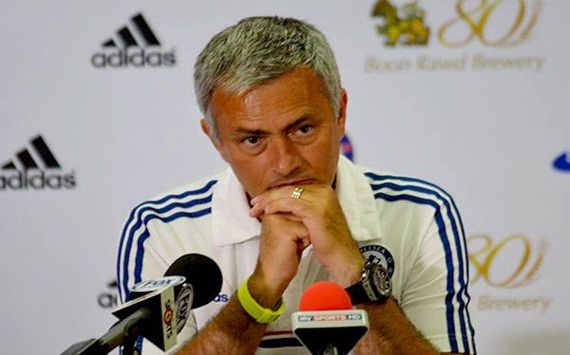 Eyeing the final piece of the puzzle
If the 27 year old is determined to leave United, then Chelsea's interest must be very exciting. Mourinho has insisted that United's number 10 is his only target and that's just the kind of importance the England international seeks. He'd be first choice at Chelsea, a top Premier League side, presumably earning the same wages and still fighting for every trophy on offer.
However, there have been endless debates over Rooney's best position and rightly so. His versatility is an asset but may have served to derail his progress as a goal scorer as well. It's his capacity to adapt that has seen him play second-fiddle for most of his career. He was the supporting striker for the likes of Ruud Van Nistelrooy and briefly Louis Saha while Cristiano Ronaldo's rise to stardom saw him repeatedly deployed on the flanks.
Nevertheless, when the Ballon d'Or winner left for Madrid, it was finally time for Rooney to take centre-stage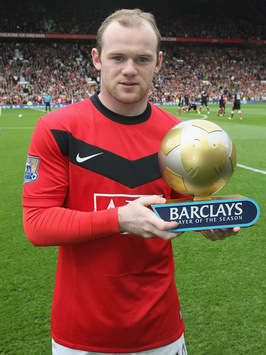 Rooney flourished as the leading striker
and he didn't disappoint. Playing as an out-and-out striker and often on his own, he notched up 34 goals in 44 appearances and was United's go-to man. He transformed from the quintessential team-player to one of the most ruthless and feared strikers in Europe.
He was left isolated at times but every lone striker is and the more he played in that role, the more his positioning improved along with his awareness while his heading ability took everyone by surprise. That season dispelled the notion that Rooney could only be at his best when he had someone to play off.
However, that was his only season playing regularly as the foremost striker. Javier Hernandez emerged as a new option upfront while Dimitar Berbatov was also available but it may well have been United's lack of creativity in central midfield that forced Sir Alex Ferguson to drop Rooney deeper and get him involved in the build-up play. In fact, had United signed a player like Shinji Kagawa sooner, Rooney may never have deviated from his role upfront.
Nonetheless, he performed particularly well in the 2011-12 season playing behind the striker. He matched his career best of 34 goals and looked comfortable in a withdrawn role. However, his goal return hasn't been close to that tally in the other two campaigns he spent in that position.
Some say the fact that he gets more involved in the team's play renders the number 10 role a better fit for him while others argue that he could do a lot more damage if he stays upfront and gets into goal-scoring positions. Perhaps the most special thing about Rooney's talent is that both parties have valid points. With respect to Chelsea though, a lone striker role would be tailor made for him.
Period
Games
Goals
Assists
Goals/Assist Ratio
During Ronaldo's prominence
(2007-09)
91
38
26
0.70
As the leading striker
(2009-10)
44
34
7
0.93
Playing in the hole
(2010-13)
120
66
39
0.87
He certainly has an eye for goal, the physicality and link-up play to thrive as a lone striker. While he is a lot more involved when playing in the hole and has the vision to orchestrate play in the final third, he sometimes lacks the guile or dribbling ability to carve open a defense when a pass isn't on.
At Chelsea, there's no shortage of creativity in the attacking third so not only is Rooney not needed in that role but he would flourish as the striker availing of the service from the likes of Juan Mata, Oscar and Eden Hazard, not to mention the recently recruited Andre Schurrle and the rest of the attacking midfielders waiting patiently in the wings.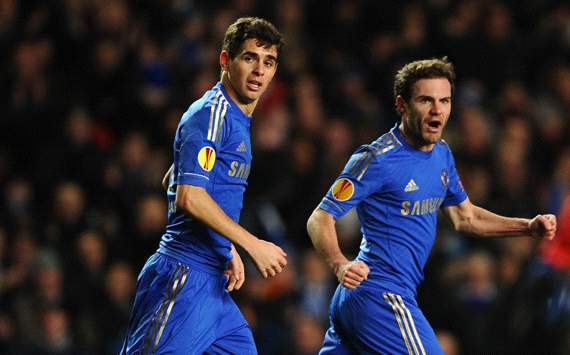 Chelsea have a host of creative players in support
When he took on the lone striker role at United, he didn't have anything near the kind of creative support Chelsea can boast of and he still plundered goals aplenty by feeding off crosses in particular. Even though United are gradually improving in the creative department, Rooney is no longer in a position to benefit from that due to the presence of a certain Dutchman.
The individual attention Mourinho gives his players often results in them pushing their limits and achieving results they may not have even considered before. In Rooney's case, the Chelsea boss could put him on the path to redemption or even vengeance, as per his preference.
Switching to a rival club is always difficult and the route admittedly perilous but under the guidance of "The Special One" and with the quality of his players, a move to Stamford Bridge for Rooney might go from a story of betrayal to one of success very quickly, as the move to Old Trafford did for Van Persie.
How do you stay up with football when on the move? With http://m.goal.com –your best source for mobile coverage of the beautiful game.