SAFIQ RAHIM (DARUL TAKZIM)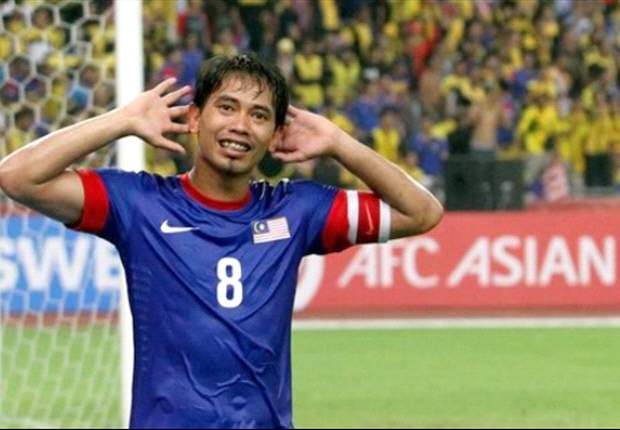 Why is Safiq on this list, simply because I expect better. I expect better from a player who is the captain of Malaysia and was one of the marquee signings of Johor Darul Takzim. Watching him play there aren't too many games where he performs dreadfully, but there are also next to no games where he takes games by the scruff of the neck as Kelantan's Badri Radzi did in the FA Cup final, a performance which should serve as an example to Safiq. It's almost become popular to criticise Safiq lately, perhaps with many fans and pundits alike tiring of the fact that his personal life often gets more press than his performances; but until he is able to put together some truly dominant performances in the middle of the park for club and country, expect such criticism to continue.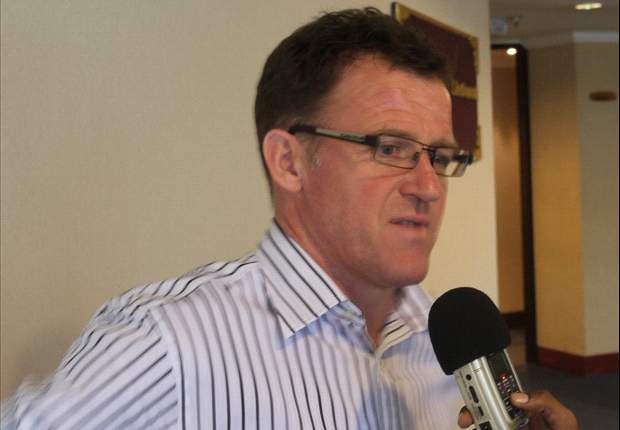 Let's take time now to enter the wacky world of Peter Butler, who earlier this season was removed as manager of T-Team, just over 12 months after being booted out of Kelantan where he was barred from 'participate in any football-related activities' after ticking off president Tan Sri Annuar Musa. Again it was an acrimonious departure with President of the Terengganu Football Association, Datuk Che Mat Jusoh, commenting "I am not interested to know anything about him (Butler) anymore." What caused T-Team to sour on the Englishman (apart from on the field results); take your pick from reportedly acting violently in pushing over a photographer, accusing players of breaking curfew and bringing women back to the team hotel – then asking them to take lie-detector tests, accusing his keeper of purposely conceding a goal, and constantly speaking out against management on his twitter feed. Now there is an argument that Butler may have been hard done by this year, but there is no doubt that trouble follows him around, resulting in him bouncing from nine Southeast Asian clubs in the last decade. When your team is at the wrong end of the table and producing dire defensive football, then launching attacks at team management via twitter is not the smartest thing, nor the most mature thing to do, despite the provocation.
DE PORRAS (NEGERI SEMBILAN)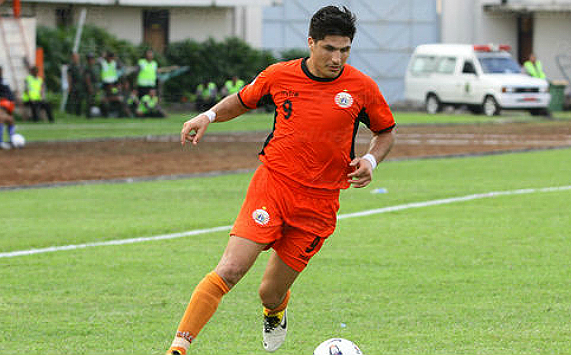 You can excuse a striker when perhaps he doesn't receive much service from his teammates, or when he is low on confidence; but one thing that is hard to excuse is poor physical conditioning. When striker De Porras arrived at the club from Argentinean club Tristán Suárez there was excitement from fans about a player who had been so prolific in Indonesia earlier in the century. But from his appearance the striker looked like he had been training for a speed-eating contest rather than a football season! Perhaps the reason for De Porras's expanding waistline was that he fell in love with Malaysian cuisine such as Nasi Lemak, Rojak, Hokkien Mee and Satay. What's for sure is that his play reeked of a footballer looking to pick up an easy pay-cheque and it was of little surprise to see him exiting the club during the transfer window.
SAFEE SALI (DARUL TAKZIM)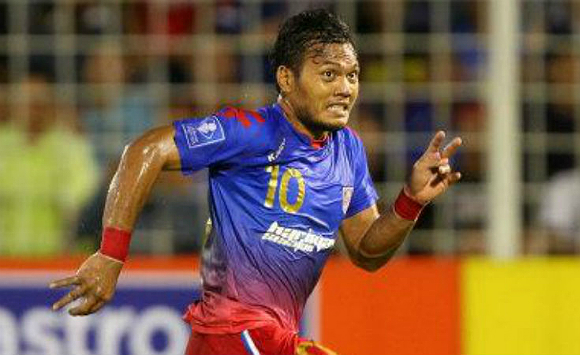 I distinctly remember watching the Suzuki Cup final second leg, back in 2010 when I was less than familiar with the Malaysian national team. What stuck in my memory was the sight of the game's most impressive player, Safee Sali, running onto a through-ball and confidently smashing a left-foot world class finish past the home goalkeeper, to silence the 100,000 in the Gelora Bung Karno Stadium. It's hard to say what has happened to Safee since then, perhaps it was the move abroad, or the numerous commercial endorsements that have only served to increase his ego and lessen his work rate. But there is no doubt that over the past eight months he has looked a shadow of that player as he regularly sat on the JDT bench, with miss after disappointing miss now my enduring memory of the forward rather than that glorious night in December 2010.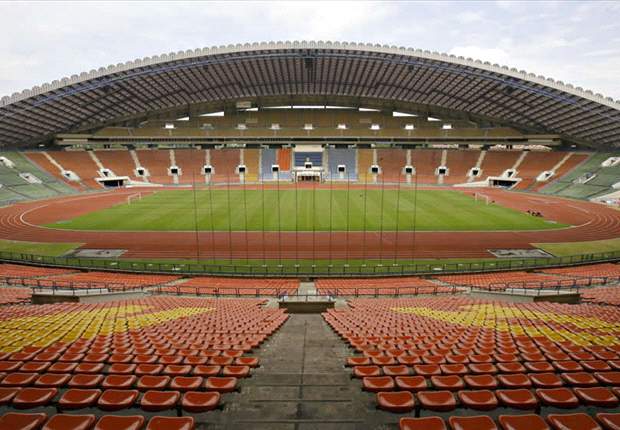 In December 2012 it was found that only five of the grounds that were to be used in the 2013 Malaysia Super League season met the minimum criteria set for floodlights. Although Johor quickly got the lights at the Larkin Stadium up to scratch, it still meant that at the opening round of fixtures, five teams were forced to play their home matches at 4:45pm. My colleagues and I have sat through many 4:45pm kick-offs in the searing afternoon heat and they are not fun, for players nor spectators. Many of these ties were 0-0 snooze fests where the greatest challenge is to stay awake in the face of extreme boredom. The inability of many teams to host night matches has a knock-on effect on crowds (as many people are still at work while the games are in progress), match quality and the image of the league. Signing the correct players, hiring the right coaches, ensuring that your club has a functioning youth system, these are things that are somewhat tricky to achieve; making sure that you have the correct floodlights are not! Until many of the state FA's, in conjunction with the FAM, can solve this, then the MSL may never be able to improve beyond its current level.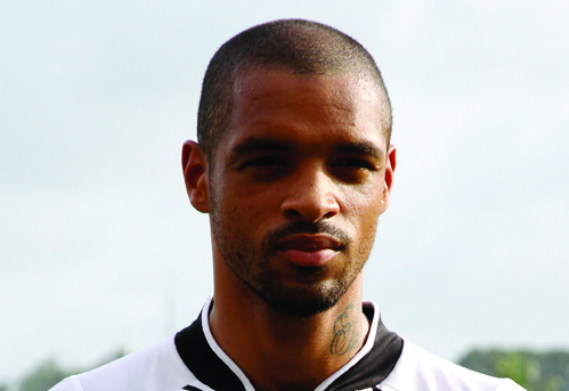 When Folan made the move to Malaysia along with the other imports such as Daniel Guiza, Simone Del Nero and George Boateng , it was seen as a fillip for T-Team. Sure Folan is undoubtedly not of the quality of a player such as Guiza, but up until four years ago he was a full Irish international and scoring goals in the English Premier League for Hull City. Therefore fans of the Titans could well have expected more than they got from the striker, which was no goals in 10 games. T-Team managed only three league goals in the 10 games he played and he often cut an isolated figure up front, so some blame can be given to the whole team, not just placed on Folan. But as the games rolled on the marquee international striker failed to offer anything out of the ordinary to boost his struggling side and looked a man out of confidence. Folan was outscored by unfamiliar names such as Aizulridwan, Badrul Hisyam, Fazuan Abdullah, Alif Salim and Abdul Latiff during his time here; and it isn't surprising to see that he remains a free agent after his Malaysian experience turned sour.
ROSFAIZUL ANUAR & NASRIL NOURDIN (PAHANG)
If you are looking for a reason why The Elephants failed to capitalise on their blistering early season form and title challenge, then you need look no further than the men in between the sticks. For the first 16 games of the season both keepers committed a number of costly errors, often against tough opposition, to undermine the good work of their teammates. For Nasril, against Kelantan in February he made a complete hash of a speculative shot allowing Norfarhan to score a tap in, then later in the same game he was beaten to a high ball by Keita Madjou. Against Lions XII Safuwan Baharudin beat him at the near post, a repeat of the gaffe versus Selangor where he allowed Amri Yahyah's near post effort through his legs. In the Selangor game he also failed to claim a cross allowing Ramzul Zahini to head home. With so many high profile errors the keys to the car were given to Rosfaizul. However he was uncertain in the return game with Lions XII, where he calamitously dropped a cross presenting Nazrul Nazari a clear opportunity, and was even worse against Selangor where in trying to stop Amri Yahyah's weak effort he spilled the ball in front of Francis Forkey Doe who swept the ball into an empty net. After this it was little surprise that 23 year old Khairul Azhan Khalid was preferred for the last eight games, which means that surely Nasril and Rosfaizul will soon be moving away from the Darulmakmur Stadium.