Paulinho who was one of the breakthrough stars for Brazil in the recently concluded Confederations Cup 2013 has been amidst widespread transfer interest from the top European clubs. The Corinthians starlet who first presented himself to the world stage when he led to the dismantling of Chelsea to win the Club World Cup was rewarded with the Bronze Ball for his powerful display to lead Brazil to the championship.
Thankfully we did not have to contend with a protracted transfer saga as Corinthians Director, Roberto de Andrade was forthright in coming out and
thanking Paulinho for his contribution while accepting that he was on his join to London to join Tottenham Hotpsurs
.
A dynamic and powerful presence in midfield, he was the engine in the Brazilian midfield. In the game he missed against Italy, Brazil were often on the backfoot even with the Italians missing star men, Daniele De Rossi and Andrea Pirlo. Hernanes, who was deployed in his role, didn't have the same impact as Paulinho on the game.
Luiz Felipe Scolari usually employed a 3 man midfield with Paulinho partnering Oscar and Luiz Gustavo. While Oscar was the most further forward usually doubling up as an attacking midfielder or the most advanced player who would look to split open the defense with that killer pass, Gustavo plays the role of the ball winner harassing the opponent at every opportunity. What Paulinho brings on the plate is the best of both worlds. Not only does he possess great agility while bursting forward but he is equally adept at tracking back and covering for the ruthless Brazil attacks.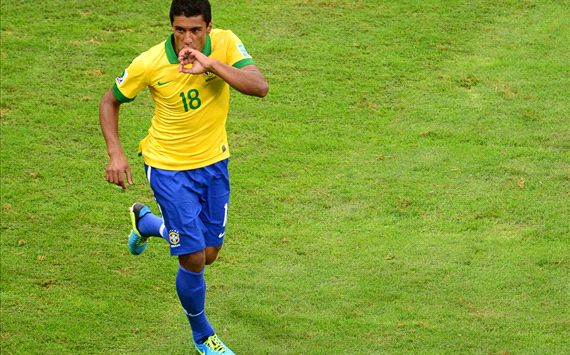 Brazil's 'Engine'

An ideal box to box midfielder, Paulinho fits in perfectly with Brazil's counter attacking prowess as instead of a typical defensive midfielder who would wrack his brain to find out the forward pass. Paulinho's only goal after winning the ball in his own half is to release the attackers while he bursts forward to add up the numbers. Possessing a venomous shot, he is also a great nuisance outside the box besides being a more than capable man from set pieces as he proved in this competition, sealing a berth in the final with a towering header from a Neymar corner against Uruguay.
Andre Villas-Boas has done a fantastic job with this Spurs side but the proverbial cat has still not been belled as they has yet again missed out on that all elusive Champions League spot.
Under the Portuguese manager, Tottenham have looked one of the most breathtaking sides in the Premier League with everything falling in place in their dismantling of Manchester United at Old Trafford where the Spurs midfield completely overpowered United, opening up spaces at random.
It was Paulinho's international team-mate, Sandro who had proven to be the outright best defensive midfielder in the early part of the season when he was going great guns in the Spurs midfield. With an average of 3.6 interceptions per game (just behind Southampton's Morgan Schneiderlin) and 3.3 tackles per game (highest for a midfielder among the Top 6 in Premier League). Unfortunately for both him and Spurs, a season ending injury trampled all over Tottenham's League domination plans.
Sandro's partner in crime was the equally impressive Moussa Dembele who was the archetypical central midfielder who might not have been the best defensively or the downright best offensively, but all in one he made one of the most impressive midfielders in the Premier League with a bundle of energy to boot. Never losing steam no matter the workload, Dembele would be up and down the field tracking attackers while arriving late to pass the ball to Gareth Bale who would do the most damage. With a passing success rate of about 90.9%, he is head over heels over any top 6 midfielders in the Premier League (except Arsenal's Mikael Arteta).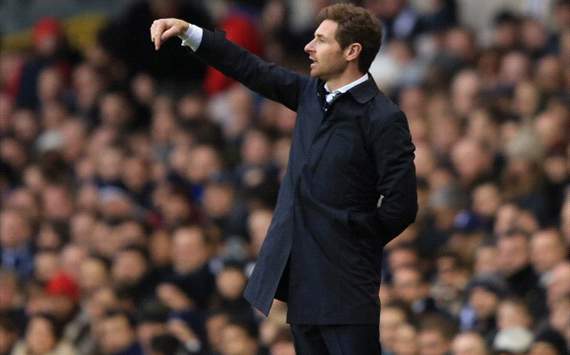 Paulinho will be an integral part of AVB's campaign

Following Sandro's injury, Scott Parker filled into his shoes but he had lost the legs that made him one of the best defensive midfielders in the 2011-12 season. He was just that bit slow which allowed opponents to catch up to him easily.
Here is where Paulinho steps in. With Paulinho equally adept to play either of Sandro's role or that of Dembele, this gives Villas-Boas adequate cover for the myriad injuries that has been plaguing Spurs' championship chase for the last couple of seasons. On top of that, if he does decide to experiment with a 3 man midfield, the trio of Sandro-Paulinho-Dembele would strike fear into any team in Europe, let alone England.
That Villas-Boas managed to pick up Paulinho and convince him to join his project, in spite of competing interests bodes well for Spurs' hopes of securing Champions League qualification and also in launching a serious challenge on even the league as the top three teams have all had managerial and personnel changes galore.
DO You think Paulinho will fit in well at Tottenham? Do you think he will fit in well? LET US KNOW...