It will soon be decision time for Spanish starlet Isco, with heavyweight teams Manchester City and Real Madrid reportedly leading the race for his signature.
Another season at Malaga seems unlikely, but the 21-year-old must make a decision on his next move carefully.
Attacking midfielder Isco has been on the radar of some of the world's biggest clubs for some time, having scoring 12 goals in 46 appearances for Malaga during the 2012/13 season.
He also helped Spain defend their European Under-21 championship crown last weekend and it is no wonder clubs like City and Real are courting the youngster, whose buyout clause is reportedly 35 million euros.
Isco's is believed to be Real's primary domestic option in the transfer market, and they will have no trouble meeting his pricetag.
Having spent most of his career with Valencia B and Malaga, moving to Estadio Santiago Bernabeu would be no stretch for the man who played a key role in guiding his Andalucian club to the quarter-finals of the 2012/13 Champions League.
The problem is that Madrid still do not have a replacement for departed coach Jose Mourinho.
It appears the man to take over from the Portuguese will be Carlo Ancelotti, but with that element of uncertainty and the likelihood of stiff competition for places, Isco may be thinking twice about a move to the Spanish capital.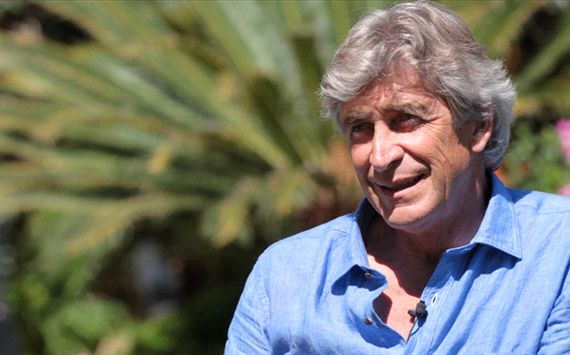 Will the presence of Pellegrini be enough to lure Isco to City?

Isco's former coach at Malaga, Manuel Pellegrini, is now at City. Having played the best football of his short career under Pellegrini, following him to Eastlands would make sense.
There, Isco will have several Spanish team-mates to ease his acclimatisation, and the money City could offer him will certainly be tempting.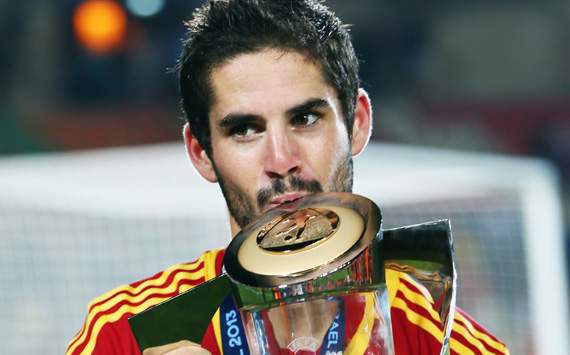 But with City's considerable squad size, and the unrest from their coaching change perhaps still lingering, Isco may have also his doubts on joining the English Premier League club.
The vice president of Malaga, Sheikh Abdullah Al Thani, told
Marca
: "It's true that offers have come in for him, but we're always going to look for the best price for his exit."
Isco himself shed some light on his future at the La Liga club via
AS
: "I hope to make a decision soon because I still have a contract with Malaga. I have already said before that Madrid and City are both great clubs. I want the best solution for Malaga and for myself.
"I just want to play football and have fun. It doesn't matter to me what kind of formation a team plays. I have my own characteristics, but you always have to adapt to your surroundings."
Isco's immediate future hangs in the balance, and making the wrong move could prove costly.
The right move, however, could see him blossom into one of the world's best.