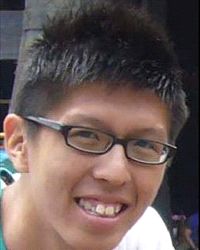 Teo Teng Kiat, contributor for Goal.com Singapore and Manchester United fan
"It was imperative that the club moved fast to appoint a successor and avoid the speculation that would have come with dilly-dallying, and I believe Moyes was handpicked a long time ago by Sir Alex and the United board.
While many favored Jose Mourinho to take over, I believe Moyes is a better choice as his disciplined approach to the game, coupled with his belief in youth, fits with United's philosophy. Furthermore, it is a known fact that Ferguson and Sir Bobby Charlton were not particularly big fans of the Real Madrid boss, despite all the compliments in the press.
With Moyes, Ferguson knows what he's getting. He knows his fellow Scot a great deal and has always rated him, so it is not surprising that Moyes was backed. The man might not have won a single trophy at Everton, but it has to be remembered that he has arguably overachieved with limited resources at Goodison Park. He has apparently spent minus £14 million for the past four seasons, and yet the Toffees are still able to challenge for the top six every year.
There is no doubt he is filling huge shoes, but I hope Moyes can make the side his own over time. The fact that Sir Alex has given Moyes his stamp of approval is enough for me, and I hope the supporters will back him and give him time, as I will.
Welcome to the greatest club in the world, David Moyes."
Qamarul Haziq, Arsenal fan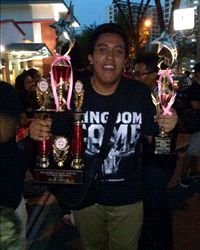 "Cautiously optimistic. I don't think he will do well the first few years but i think he's the right appointment for the long term.
I would think Man Utd is out of the race next season as Moyes will need time. I'm more interested to see how he does when he has money to spend after seasons of being on a limited kitty.
He is a well respected manager but it's interesting to see if he can handle the Man Utd dressing room."
Daniel, a Nigerian and Chelsea fan living in London
"There has been a duality about Everton since Moyes' arrival. At first, Everton would have one really good season followed by a poor one, then it evolved into Everton having a good start to the season, followed by a poor end, or vice versa and it's not always been about injuries.
I don't think he has the stuff to get consistency from a squad. I could be wrong, but we'll see how he does. It's the most important component about the top brass manager - someone who can motivate a team THROUGHOUT a season and it's a whole new ball game [for Moyes].
Moyes doesn't have Champions League experience. Do you think Gareth Bale is going to be rubbing his hands together to come and play for Moyes? On the flip side, I know United fans have wanted their midfield addressed and I know that Moyes likes mercurial midfielders.
I think he's always had a talented Everton team from the jump, he has a good eye for talent and it'll be good to see what players he'll go for. I'm not having a downer on Moyes; he can be successful, what I am saying is I wouldnt be surprised if it wouldn't be the same Manchester United."
Want to know more about David Moyes? Look no further than the slideshow we have produced
here
.