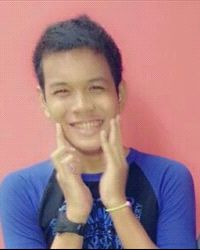 Azri,
dancer and student at Temasek Polytechnic, Manchester United fan
"Personally, I think it wasn't a good timing for Ferguson to leave, despite his age. I was expecting him to leave on a high, probably after winning a Treble [or more]. Even a Double would have made a good parting gift. I also believe that he should have left the club more prepared, with a stronger core of players formed, leaving the club in safe hands.
That said, I should give credit when it is due. He has done something that no one else has or will achieve. Thirteen Premier League titles, 5 FA Cups, 4 League Cups, 10 Community Shields, 2 Champions League trophies, a European Cup Winner's Cup, a European Super Cup, an Intercontinental Cup and of course the FIFA Club World Cup. All these achieved in 26 years. Honestly, how many people do we know of can stay on a job for that long? His passion for the sport is almost undying and it is sad to see him leave the helm. I for one, grew up watching Ferguson as manager and will take some time to get used to another person being in charge. Apart from the titles and awards, Ferguson also had a keen eye for young talents. I would not be listing the number of players he unveiled during his tenure as it will be too long but you all will understand what I mean.
The successor will no doubt face a lot of pressure. He has work to do with the squad; he needs to strengthen them and of course gain their respect. He is after all, filling the shoes of Sir Alex Ferguson. Looking at the squad, Ryan Giggs, Nemanja Vidic, Rio Ferdinand and Patrice Evra aren't getting any younger. It would be too straining on them to reach top form in every match, particularly in the English Premier League.
My favourite Fergie moment will have to be the time when he hugged Cristiano Ronaldo after the Round of 16 match between Real Madrid and Manchester United. That moment alone speaks a lot about Ferguson. It shows that he is more than a coach, more than a manager, he is a father-figure, a mentor.
With that, Thank You Sir Alex Ferguson."
Ayzkhai
, student and Arsenal fan
"Ferguson not only brought success for his team but provided much needed entertainment with his antics, before and after the match, whenever they face Arsenal. Although we lost Robin van Persie this season, I am glad that he won the title for them, of which they will never be able to achieve without the former Gunner.
The sucessor of Fergie will face an ever demanding board members and fans. They will want instant success and will not accept a year without a title, which will be deemed as a failure to them. Unlike Arsenal fans, we understand the difficulties faced by coaches in the league and we have always stood by our coach. Hope that Red Devils fans will continue to stand by their new coach when they experience failure next season."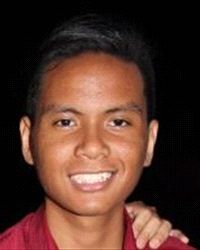 Nor Hisyam
, Liverpool fan
"It is not expected but I must say that I say it was coming. After spending so many years in football, one's passion and desire to win will slowly fade out. He chose a good and almost perfect time to retire. Leaving on a high after winning the 20th Premier League title with Man United. His successor will first need to win the hearts of the fans. It won't be easy. Also, he needs to first win the trust from the senior members of the team like [Rio] Ferdinand who has big influence over the others. It will not be easy. Remember, players like Ryan Giggs have been used to Fergie for over 10 years!
Yes, I do want him to retire. In fact if it was a few years back, it would have been better. It was his desire to knock LIverpool off our perch, which would have been a strong motivating factor for his teams. As much as I hate to say it, he will be missed. On and off the pitch, he does provide entertainment. Respect, Sir. "

Ahmad Hafizzudin
, student and Manchester United fan
"He has done a good job. His record will not be eclipsed, at least not at the moment, with all the managerial uncertanties going on. I am happy that for all the years that I have been a United fan, Alex has been at the helm.
I hope the squad will be motivated next season. They should be motivated to win the trophies for Sir Alex. Whoever he may be, it will not be an easy task but it will be fulfilling should he be successful.
I can go and on and on about Fergie's successes but that is not needed. His record speaks for itself and the amount of respect he has garnered from United fans and oppositions fans is a testament."