William Low
, Financial Director, Manchester United Supporters Club Singapore.
The awesome feeling all United fans shared when we once again proved to the world that money is not the only factor to success. Not forgetting the taste of sweet revenge because we snatched back what was taken away from us at the very last minute last season from the noisy blue neighbour. Special mention too to our Man United medical team in Old Trafford. Why? Did you ever see Robin Van Persie playing so many games in a season without major injuries ever? At the same time he got the Golden boot and his first EPL title, which is really deserving for his excellent football career. 

"This is our season" so said many but ended up in a laughing stock again (we are getting used to it), "How many more to come?" is what United Fans need to ask. The success of Man United wasn't built easy, we fans must cherish the tradition, the way, the club and this strong believe that we can go a long way to built an even stronger team next season and not be tempted to buying super individuals that are already too good to be true. Twenty! Twenty! Twenty!!!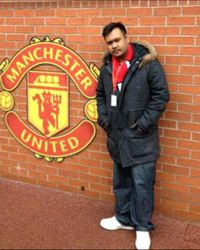 Md Noor
, Head of Events Team
, Manchester United Supporters Club Singapore.
This season's Manchester United is no longer the team that has tremendous counter-attacking capability. However, Sir Alex Ferguson has been successful in adapting his team to take advantage of deadball situation. The young players like Phil Jones, Tom Cleverley and Rafael are big prospects and well played along with the likes of Giggs and Rooney. I don't really say its about revenge. Its more of a comeback. Its in United's tradition and culture. The top 4 teams from last season are putting up a fight this season, and special mention to Tottenham, who are fighting for a spot in the UCL. Overall, the English clubs are too focused on their domestic league and not much of an uprising in Europe. Best player of the season has to be Robin Van Persie for me!.








Martin Goh Si Wei
, Student and Masseuse.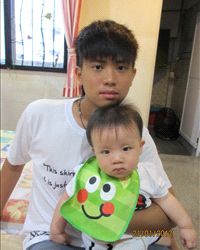 I feel that De Gea, RVP and Carrick were our best players this season. Nani got a bit unlucky as he experienced a bad run of games and was subsequently pushed to the bench. Next season, I'm expecting us to challenge for the treble as well as for the younger players like Phil Jones, Rafael and Tom Cleverly to step up a gear and satiate their hunger for more trophies. But most importantly, I want to congratulate Michael Carrick on a brilliant season. He received a lot of stick but he was unfazed and continued to work hard every match. He is underrated and the things he does for the team are usually unrecognized but thankfully, he made it into the PFA team of the season. My favourite moment of the season has to be RVP's winning freekick against Man City derby. We stretched the lead to six points and never looked back.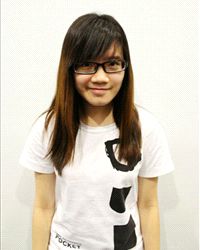 Mich Wong,
writer for DinoSeoul.
I thought Man Utd won the title in a pretty convincing fashion although as always there were some matches which had disappointing plays. The best players will have to be David De Gea and Robin Van Persie without a doubt. De Gea definitely proved himself after a shaky start and Van Persie... what else is there to say about the top scorer? Kagawa was great too in my opinion, great play and created a lot of chances. I wouldn't call it the worst but Smalling was definitely overshadowed by other defenders like Vidic, Ferdinand, Evans and Jones. I thought Rooney was pretty disappointing this season too. My expectation for the team is to maintain the good shape still and while I'm hoping that they still retain the title next year, I think they need to beef up on the defence because after all Ferdinand and Vidic aren't getting any younger. Rooney's fate with the club is uncertain too but yeah, I hope the next season goes well too
Ryan Sandric Bambang
, Indonesian studying in Singapore.
From the very start of the season, I already had this strong feeling that we are going for our 20th league title this year. Truth be told, Manchester United has been really playing well having played 35 times, winning 27 times, drawing 4 times and suffering only 4 defeats with 3 more matches left to play against Chelsea, Swansea and West Brom . We are very delighted with the superb performance of our team this season, with the arrival of Shinji Kagawa and controversial move of the Dutch International from the Emirates to Old Trafford. The move of these two players has had a very big impact. Overall,they really deserved to be crowned the 2013 EPL champion because thay have been playing like how champions are supposed to play. We are definitely delighted and I hope to see more titles coming in for the next upcoming seasons!