Electronic Arts Inc. is excited to announce that FIFA 13 is now available at participating retailers beginning September 25. It is available in both the Standard Edition and Collector's Edition and on multiple gaming platforms, including the Xbox 360 with Kinect.
Priced from
$54.90
onwards, sports fans in Singapore can get to experience the drama and unpredictability of real-word football, ensuring no two matches are ever the same.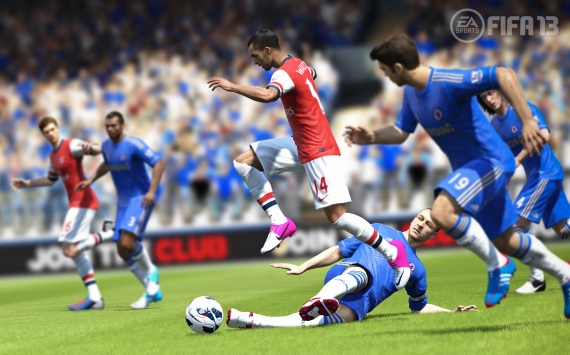 Breakthrough Gameplay Innovations
Winner of the prestigious E3 Game Critics award for "Best Sports Game", FIFA 13 features breakthrough gameplay innovations that revolutionise artificial intelligence. These include dribbling, ball control and physical play, which further captures all the drama and unpredictability of real-world football.
All-new Attacking Intelligence means players possess the most sophisticated artificial intelligence ever achieved. Players have the ability to analyse space, work harder and smarter, and think two plays ahead. Every touch matters, with the most comprehensive and intuitive dribbling system ever developed.
Inspired by Barcelona superstar Lionel Messi, Complete Dribbling enables players to face their opponent and use precise dribble touches combined with true 360-degree mobility with the ball, allowing for more creativity and danger in one-on-one opportunities.
FIFA 13 1st Touch Control transforms the way players control the ball, eliminating near-perfect touch for every player on the pitch, and creating more opportunities for defenders to win back possession.
The second generation of the Player Impact Engine expands physical play from just collisions to off-the-ball battles between players. Defenders can jostle for position and utilise their physicality to disadvantage opponents even before the ball arrives.
FIFA 13 Tactical Free Kicks provides the tools to create more unpredictable free kicks. Position up to three players over the ball, and make use of dummy runs and expanded passing options to outwit your opponent.
Better with Kinect
In addition, FIFA 13 now brings you a better playing experience with voice commands, only available on Xbox 360 with Kinect, which allows you to:
Administer your squad like how real-world managers do during a match. Use voice commands to instantly activate tactics, change formations, or initiate substitutions to manage your club without the need to pause the game.
Think, react and play like a professional footballer as you holler out voice commands on the pitch in Be A Pro mode. Shout for a pass, send a teammate on a run or call for a shot just like how real footballers communicate on the pitch.
Temper the way you talk to officials. Referees and linesmen are influenced by what they hear. Coarse language directed towards an official may be mentioned by commentators ,or influence a referee's strictness and decision-making. Storylines will also develop in Career Mode when players and managers let their emotions get the better of them.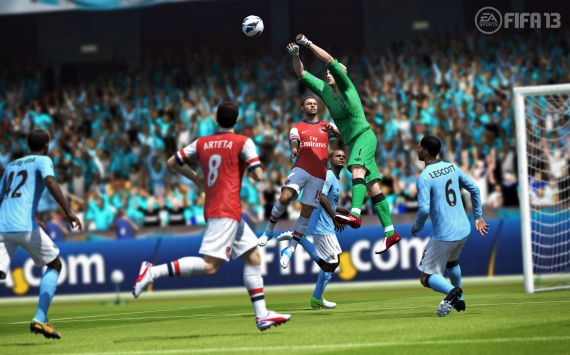 FIFA 13 is available in both
Standard Edition (S$76.90)
and
Collector's Edition (S$99.90)
for Xbox 360. A
special FIFA 13 bundle
, which comes with a 12-month Xbox LIVE Gold subscription, is also available for only
S$139.00 (usual price S$156.80)
, while stocks last.
Those who purchase FIFA 13 for Xbox 360 will also get a chance to win a trip for two to watch a Premier League match in the UK.
To qualify, participants will need to register with their details and FIFA 13 Online Pass code on the contest app via
http://bit.ly/BPL_SG
, and share how EA SPORTS™ has helped them play better football.
Entries with the highest votes at the end of the contest period will win.
Best Friends for Never – XFRIENDS Singapore Tournament
Earlier this month, Microsoft Xbox announced a competition on Xbox LIVE that let users face-off against the best gamers in Singapore. XFRIENDS is a battle of stamina and all-round gaming finesse where eight 'Title Champions' will battle it out in blockbuster games to win the coveted prize of US$10,000 and a 24-karat gold plated Xbox 360 console.
From today until October 9,
FIFA 13 will also be featured on XFRIENDS
while
Medal of Honor Warfighter
will be featured from October 23 to November 6.
To register and find out more, go to:
http://www.jointhebrawl.com/sg
.
FIFA 13 is now out on Xbox 360, PS3, PC, Wii, PS Vita, PSP, 3DS and iOS. Full pricing guide as below.
| | |
| --- | --- |
| Platform | Price (SGD) |
| PC | $56.90 |
| Xbox 360 | $76.90 |
| Collector's Edition (Xbox 360) | $99.90 |
| PS3 | $76.90 |
| Collector's Edition (PS3) | $99.90 |
| Wii | $60.90 |
| 3DS | $49.90 |
| PSP | $49.90 |
| PS Vita | $54.90 |
For more information on FIFA 13, visit
http://www.ea.com/asia/1/blockbusters12
.