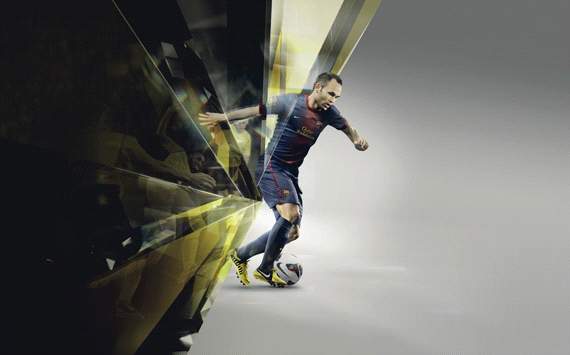 Revamped boots made for players to take control of the game
Nike has released the new CTR 360 Maestri III boots, the latest model in its CTR range, which the company claims has been completely re-designed to enable players to take control of the game.
'Maestri' – which means maestro in Italian – is a boot favored by midfield players as it comes with innovative performance features to allow them to enhance their ball control and thus dictate the tempo of the game.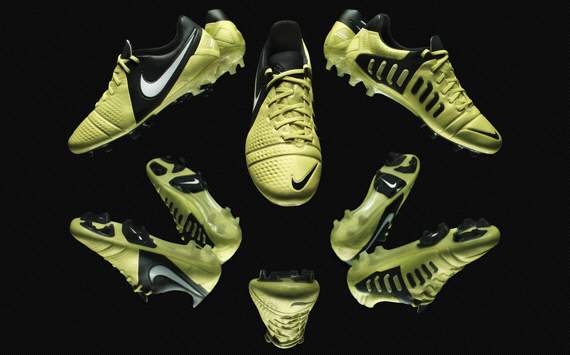 Who is a midfield maestro? The player with impeccable ball control, the player who receives the ball, makes his own time and space and has both the vision and the range of passing to create game changing opportunities. Established playmakers sporting the new CTR 360 Maestri III will include FC Barcelona's Andres Iniesta, as well as a new generation of young players like Arsenal's Jack Wilshere and Brazil's Ganso.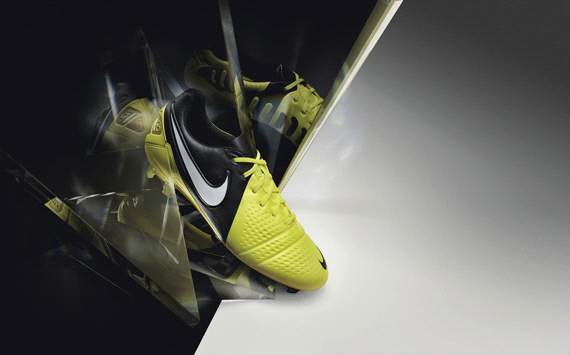 The new CTR360 Maestri III has been reengineered to deliver enhanced control, traction, support and lightweight comfort. Next-generation Kanga-Lite synthetic material is used to manufacture the boot, allowing for an assured touch and improved durability.
Nike has also introduced a new technology known as the All Conditions Control (ACC) technology, which provides for the same level of control regardless of dry or wet conditions.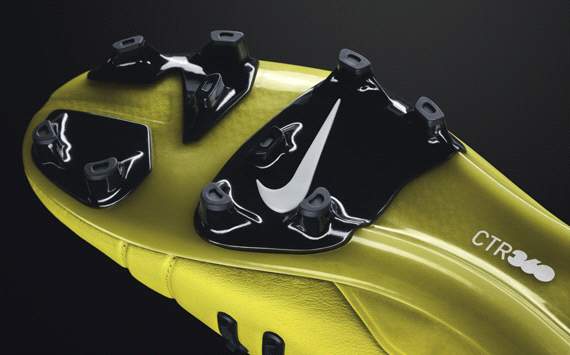 Innovations include a revamped 3D control pad that uses eight separate strips with fins of varying sizes to hug the arch and maximize contact with the ball, optimizing receiving and passing accuracy.
An asymmetrical lacing system enlarges the area used to control the ball and a new streamlined design enhances touch sensitivity. The raised control pods found in previous models has been replaced by dimpled texture on the midfoot, which increases friction and further aids the players' control and touch.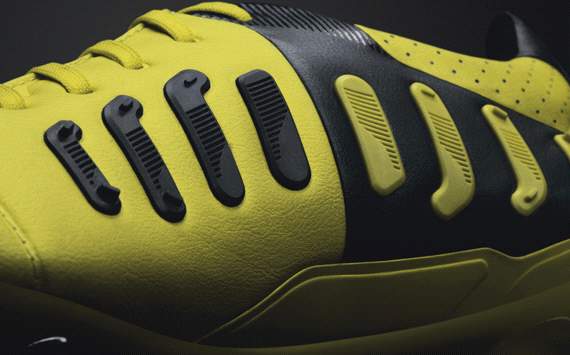 The new and more responsive plate features a 360 degree stud placement with round studs on the medial side and blades on the lateral. This is designed to provide premium comfort; perfect for the midfielder's constant turns, and cuts through the pitch.